Arrested for shoplifting?
You can either get on the straight-and-narrow and clean up your act — or you can decide to take revenge on the store you robbed.
Four teenage girls and one teenage boy took part in a rampage Wednesday through the Marysville, California, Save Mart, KTXL-TV reported.
But they didn't steal a thing, police said.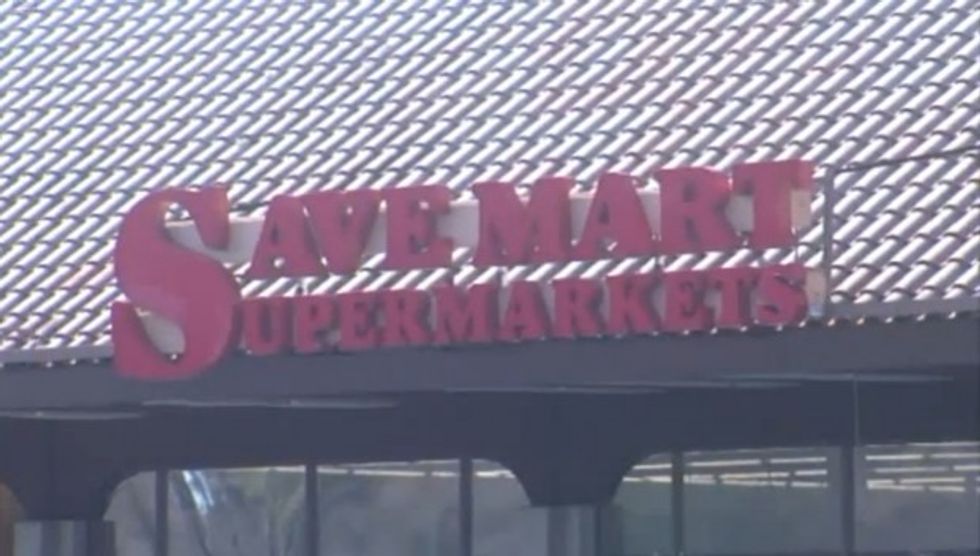 Image via KTXL-TV
They just wrecked stuff.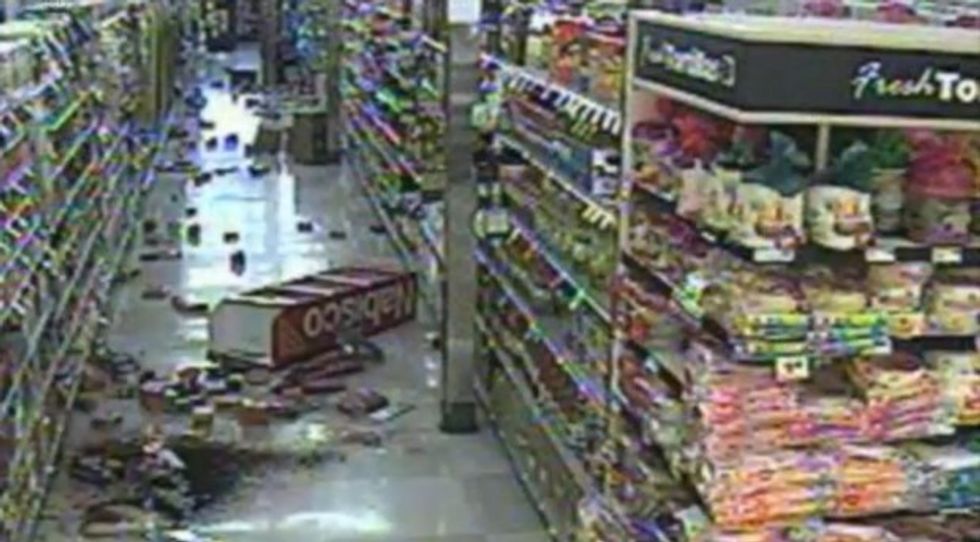 Image via KTXL-TV
At one point, police said, the teenagers went to the liquor aisle and started chugging alcohol.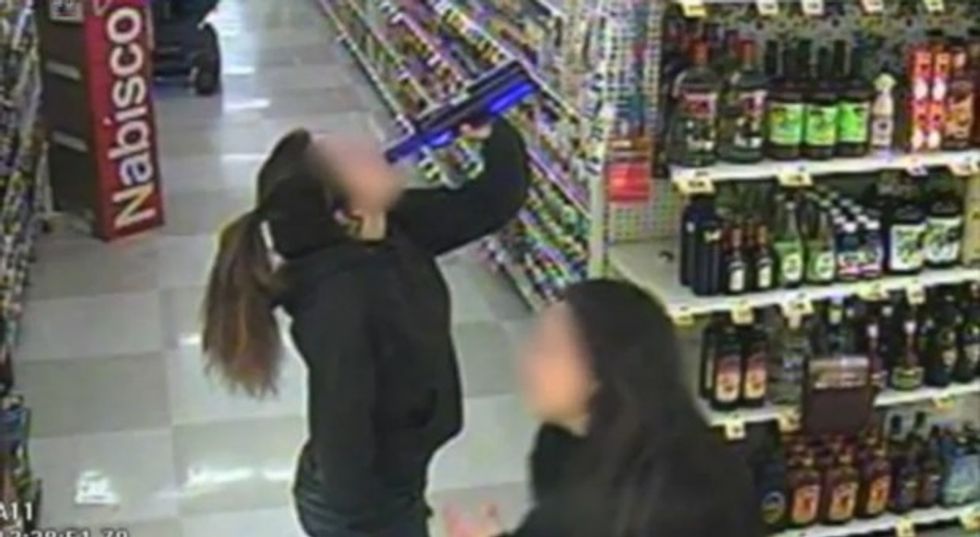 Image via KTXL-TV
Police said the teens also shouted out gang slogans as they chucked food items around and "terrorized the store."
The path of destruction they carved was not victimless.
Beside thousands of dollars of damage to store property, the teenagers also spilled cooking oil, leaving a slick spot where a 64-year-old Air Force veteran slipped and possibly fractured his elbow, KTXL reported.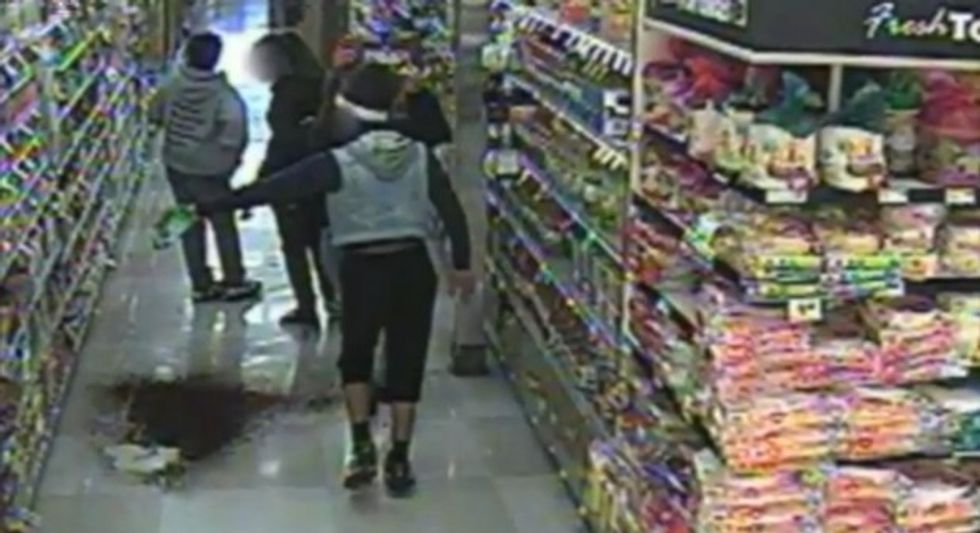 Image via KTXL-TV
When a store manager tried to stop the teens, one of them punched him in the face, and when police arrived to arrest them, two officers suffered minor injuries as the teenagers resisted arrest, KTXL reported.
Why did the teens do it?
Police said three of the teenagers involved in Wednesday's rampage had been arrested two days before for shoplifting from that very same store. It seems, police said, the teens were out for revenge.
Watch KTXL's report on the mayhem below:
In the wake of the rampage, the four female teenagers are facing potential life in prison.
Shateemah Harrison, Alexandria Petrondla Evans and Elias Esquivel, all 15, along with 14-year-old Sarah Murphy were charged as adults with felony counts of second-degree robbery, dissuading a witness, criminal threats, assault with a deadly weapon, second-degree burglary and vandalism on Friday, the Marysville Appeal-Democrat reported.
Details on the charges facing the fifth teen, 13 years old, were not released.
The felony charges came with an enhancement: the allegation that the teens destroyed the store on behalf of the Crips gang.
Esquivel also faces a felony resisting arrest charge, and the assault with a deadly weapon charge involved the use of frozen chicken, the criminal complaint said.
All tallied up, the teens could be sentenced to 45 years to life in prison, thanks to the string of felonies and the enhancement.
All four pleaded not guilty Friday, the Appeal-Democrat reported.
This story has been updated.
(H/T: Daily Mail)
—
Follow Zach Noble (@thezachnoble) on Twitter