In the dusk light around 6 p.m. in northwest London, a young girl walks on her way home.
She's being followed.
But the man tailing her is about to learn a violent lesson.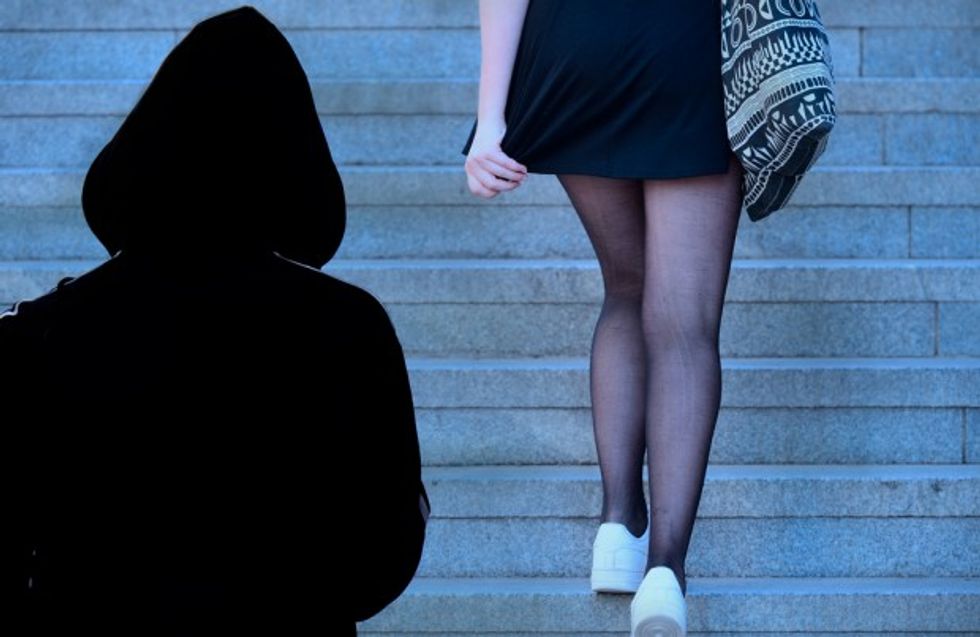 Image via Shutterstock
A 12-year-old girl in the U.K. fought off an assailant using skills she learned in a Krav Maga class, the Hampstead Highgate Express reported.
Thanks to her study of the Israeli martial art — Krav Maga means "contact combat" in Hebrew and is used by the Israel Defense Forces, Mossad and other elite organizations — the girl knew exactly what to do as soon as she felt a "large" stranger's hand grab her.
"With her year plus of Krav Maga training, she reacted quickly elbowing the perpetrator and then kneeing them in the groin before taking off at a clip to safety before calling me," the girl's mother told the Express.
The parent added that her daughter was wearing her school uniform and that the incident may have been part of "a spate of confrontations between men and local area school girls" as young girls are being "targeted."
The girl did not get a good look at her attacker, the mother said, but she did what was most important: She protected herself.
"She is home safely for which we are grateful," the mother said.
—
Follow Zach Noble (@thezachnoble) on Twitter