The Obama White House said Monday that there's no evidence Muslims are more likely to become radicalized than any other group of people in America, and said that's why this week's summit on countering violent extremist won't focus on Muslims in particular.
The Obama administration has repeatedly avoided saying that radical Islamic extremists are the cause of recent terrorist events around the world, drawing criticism from Republicans who say the White House is ignoring reality. White House officials followed up that logic Monday by saying domestically, it's not right to profile people based on their religion when considering strategies to counter violent extremists.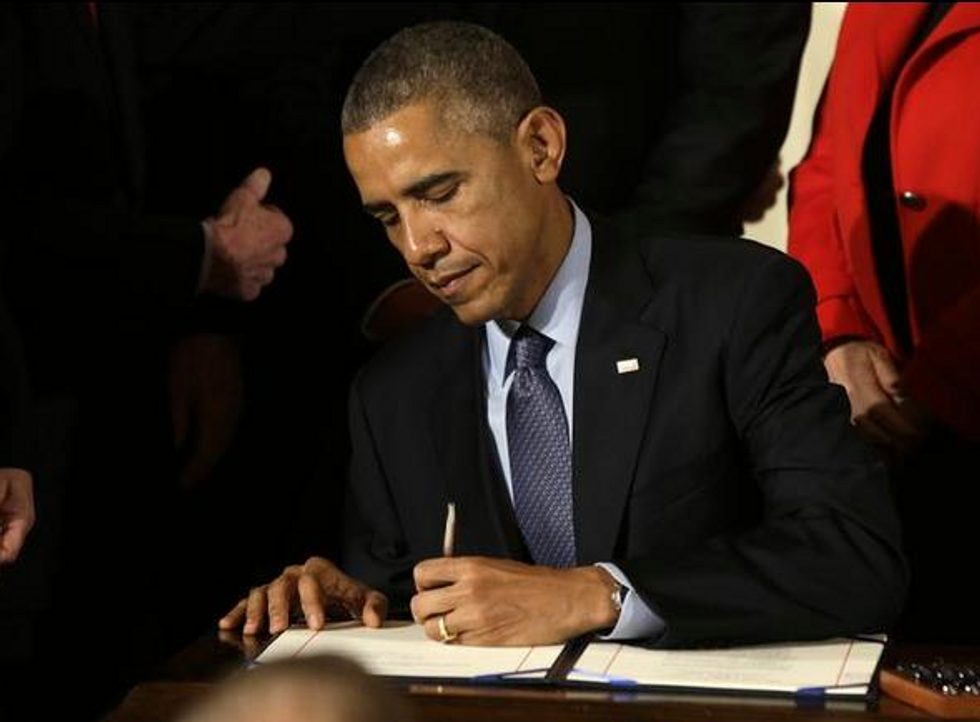 President Barack Obama launched a summit meeting on violent extremism, but it won't focus on Islamic terrorism because, officials say, there is no profile on what kind of person might be radicalized. Image: AP Photo/Jacquelyn Martin
"[T]he evidence doesn't show that there's any particular community, there's no profile that we can point to say this person is from this community, is going to be radicalized to violence," a White House official told reporters.
"So what we're really looking to is, how do we find those who are susceptible to recruitment to violence," he added. "And I think it would be wrong for us to say that there is any one stereotype that's going to fit here, and I think that we make a mistake as a government if we focus on stereotypes."
The official also said the administration is still looking to identify "vulnerable communities" in order to stop them from being radicalized.
The official clarified that Muslims aren't being targeted by this initiative after being asked whether they term "vulnerable communities" could be seen as a term that "stigmatizes Muslims."
Officials did acknowledge that the Islamic State is behind several terrorist activities in the Middle East, but they dismissed the idea that this group is Muslim at all. Instead, they said the group is using a "warped interpretation" of Islam.
"There is absolutely no justification for these attacks in any religion, and that's the view of the vast majority of Muslims who have suffered huge casualties from the likes of folks like ISIL or al Qaeda," one official said. "So you can call them what you want. We're calling them terrorists."
Some have speculated that the administration is being extremely careful not to declare war even on "radical Islam," since that declaration could help the Islamic State with its recruiting efforts. White House officials seemed to be following that plan when they spoke to reporters Monday.
"We are not treating these people as part of a religion," he said. "We're treating them as terrorists. We call them our enemies and we'll be treating them as such."