The Northeast was hit with another blast of snow this week that had people in the region again having to dig out in order to get anywhere.
That task was made a little bit harder in New Jersey, where one snowplow was swallowed up by a sinkhole.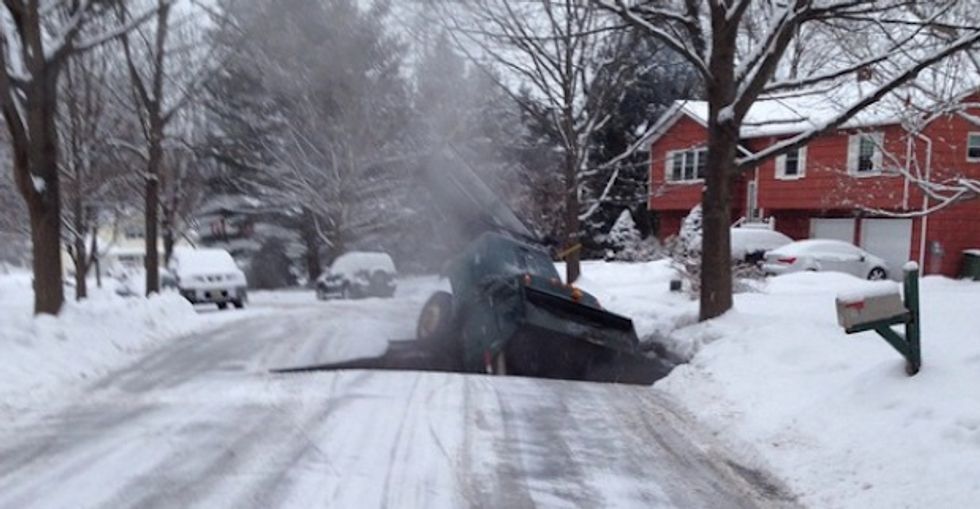 Image via Instagram user mrlish456
The plow was clearing a residential street in New Jersey's Lopatcong Township when it suddenly began to disappear into the gaping hole in the pavement.
Thanks to a water main break just beneath the surface, the asphalt had weakened and cratered under the weight of the dumptruck fitted with a plow on the front end.
According to local television station WFMZ, the driver was able to climb out of the truck's cab and was taken to a local hospital for observation.
Watch the truck being pulled from the sinkhole:
__
—
Follow Mike Opelka (@Stuntbrain) on Twitter.