State Department spokeswoman Jen Psaki on Wednesday stressed that the Obama administration's immediate goal in the war against the Islamic State is to kill active members of that terrorist group, and that exploring the root causes of the group's growing strength is a longer-term plan meant to compliment military action.
Another spokeswoman for State, Marie Harf, has been criticized this week for saying, "we cannot kill our way out of this war," and that the U.S. needs to explore ways to ensure young men in the region are given other job opportunities. When asked about those comments Wednesday, Psaki said the primary mission of the U.S. is to kill terrorists.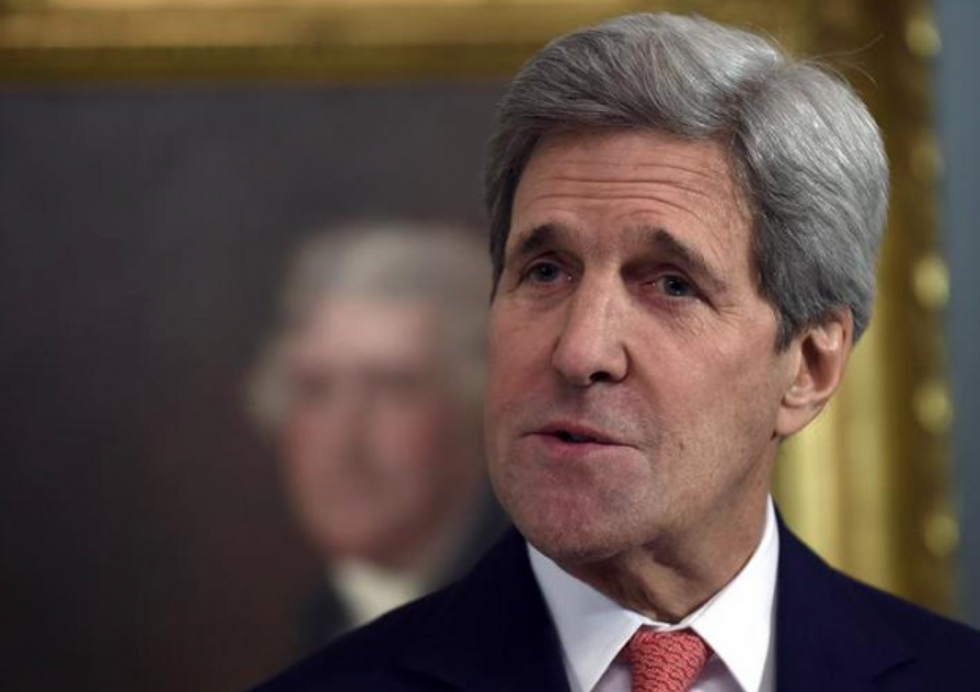 A spokeswoman for the State Department, which is technically led by Secretary of State John Kerry, clarified comments of another spokeswoman about the administration's battle against the Islamic State. Image: AP Photo/Susan Walsh
"No one should doubt the resolve of the United States to go after ISIL and go after terrorists around the world," she said. "We've done thousands of airstrikes."
"We're going after them and they'll be killed," she added.
In addition, however, she said the administration is trying to look into how to take steps to blunt the Islamic State's recruiting efforts.
"That includes, why is ISIL having success recruiting young men in some of these countries?" she said. "What are the vulnerabilities? Why are young men choosing to join a group like ISIL?"
AP reporter Matt Lee pressed the point by asking Psaki to say again that the goal is to kill Islamic State fighters now on the ground. "That is our objective, yes," she said.
"The objective is not to find them a job, or get them a better education?" Lee asked.
"Correct," she said.
Kerry didn't speak at all about the Islamic State on Wednesday, but did talk for about 15 minutes about global warming.