In what could possibly be the greatest "Wheel of Fortune" puzzle solve ever, a contestant was able to guess a two-word, 17-letter "event" with just one letter showing.
Here's what the puzzle looked like before the contestant, Rufus, opted to solve it: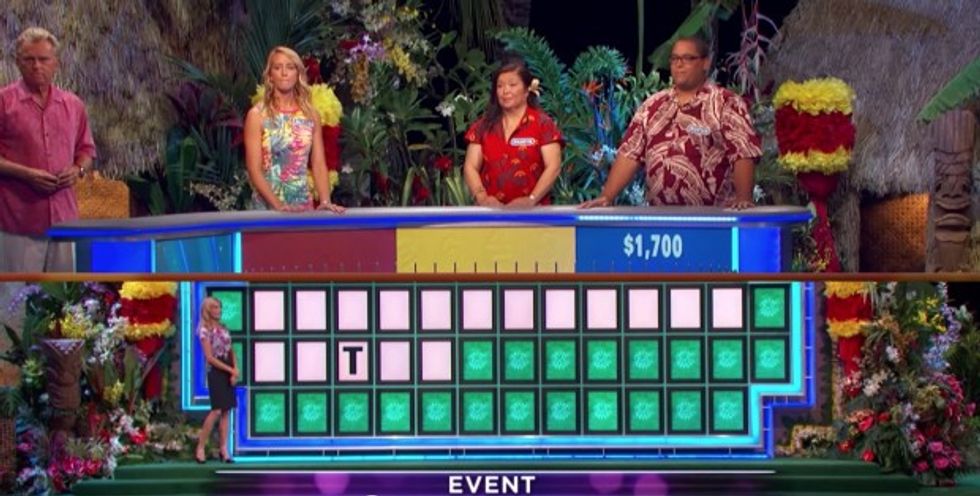 (Wheel of Fortune)
"Championship Match," Rufus blurted out almost immediately.
To everyone's surprise, he was 100 percent correct. He received an extended round of applause from the impressed audience.
Watch the moment below:
(H/T: Mediaite)
---