Vice President Joe Biden prompted a (separate) stir this week when he talked about his "great relationships" with Somalis in Delaware because "an awful lot of them" drive cabs. The problem with the "strange claim," according to the Washington Post, is that the Somali population in the state is marginal at best.
Biden had referred to the large Somali population in Minnesota, and compared it to Delaware.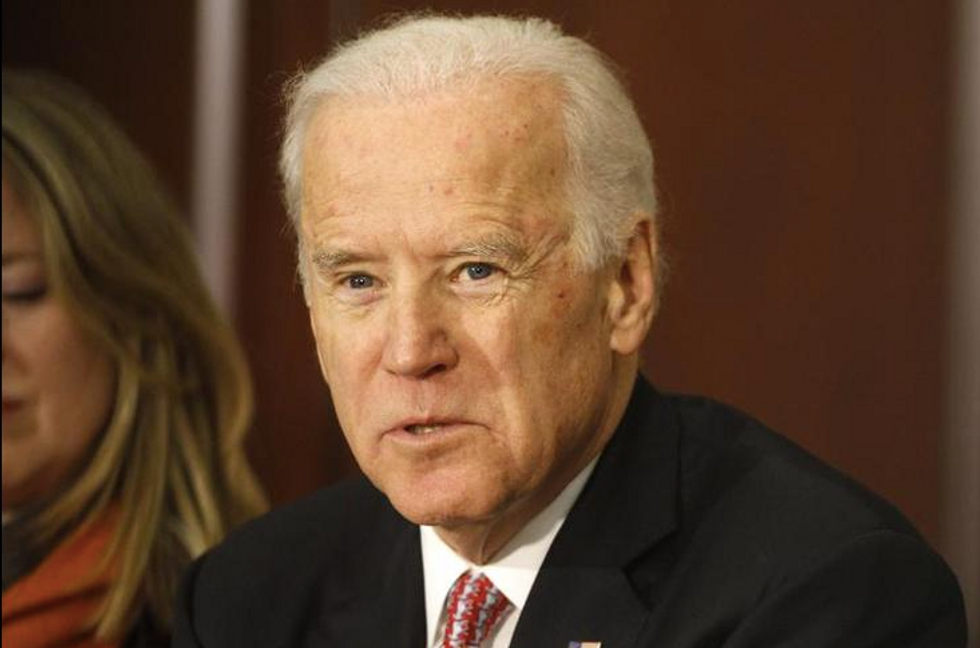 AP Photo/Jacquelyn Martin
"Somalis have made my city of Wilmington, Delaware [their home] on a smaller scale. There is a very identifiable Somali community," Biden said Tuesday at the White House's anti-extremism summit. "I might add if you come to the train station with me you'll notice I have great relationships with them because there's an awful lot driving cabs and are friends of mine. For real. I'm not being solicitous. I'm being serious."
From the Washington Post Fact Checker column by Glenn Kessler:
In fact, in the last 15 years, Delaware only accepted a total of 269 refugees—and most were from West Africa, not East Africa. The records show that 135 refugees from Liberia and 51 from Sierra Leone arrived in Delaware. (Other major countries sending refugees to Delaware included Burma, Afghanistan, Haiti, Iraq and Iran; Eritrea, with a single refugee, is the only country representing East Africa.)

Census data also do not provide backup for Biden's comment about an identifiable Somali community. An October 2014 report on the foreign-born population from Africa does not list Delaware as one of the states with a large population born in Africa. The report did say that in the Philadelphia-Camden-Wilmington metropolitan area there are 48,000 people who were born in Africa, but again the concentration was from West Africa, especially Liberia and Nigeria.
Kessler concluded:
The burden of proof rests with the speaker, and here the preponderance of evidence suggests there are not "an awful lot" of Somalis driving taxi cabs in Wilmington, Del. The vice president earns Four Pinocchios.