There is something amazing about witnessing the miracle of new life — and millions were especially interested when that new life involved a bald eagle.
By Thursday afternoon, more than 300 million people had watched the live stream that showed a bald eagle in Iowa go through the motions of laying her first egg of 2015. The Raptor Resource Project ran live video of the event, which took place Wednesday evening.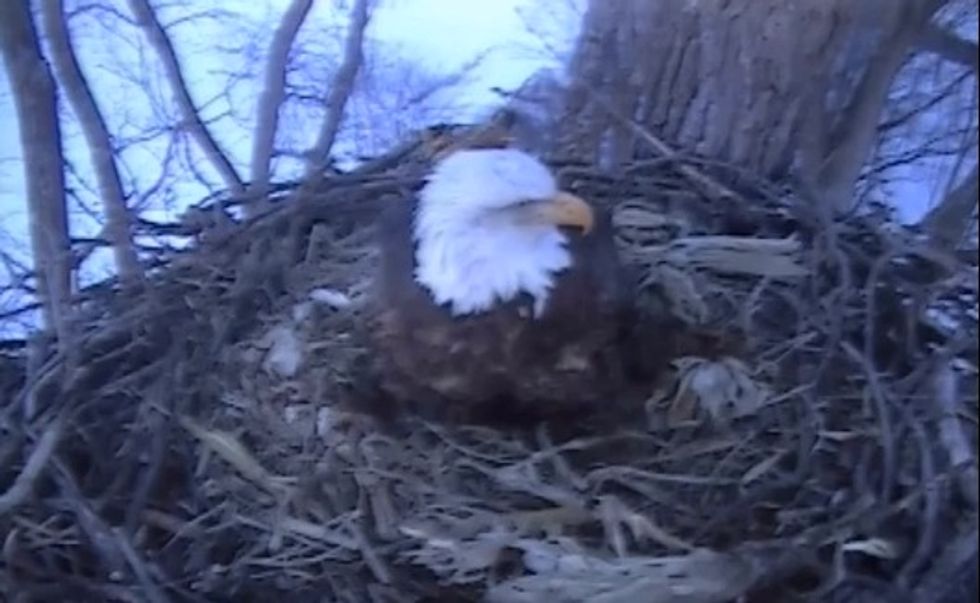 The mother eagle shortly before she laid an egg. (Image source: Ustream/Raptor Resource Project)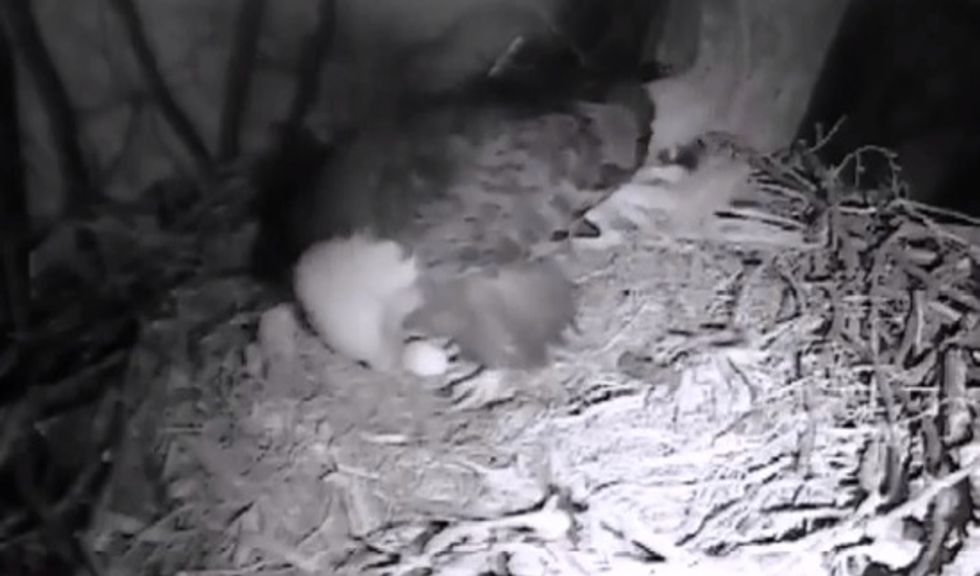 Tending to her egg. (Image source: Ustream/Raptor Resource Project)
Watch the action:
Here's more footage from shortly afterward:
According to WHO-TV, the momma eagle has laid 21 eggs, 20 of which have been raised into young eaglets.
This same eagle's live stream became notorious last month when a pair of horned owls attacked the nest, leading to a battle for the territory. Here's that video:
According to the Smithsonian National Zoological Park, bald eagle eggs are incubated by both parents for 34 to 36 days. So we can expect a new eaglet sometime next month.
Some described the event as representing "American in an eggshell."
This video of a bald eagle laying an egg is America in an eggshell http://t.co/zT4YJv7b5Lpic.twitter.com/0WkSKYIYmp

— Rare (@Rare) February 19, 2015
You can keep tabs on the mother eagle tending to her egg on the live stream here.
Pittsburgh also has a pair of bald eagles that welcomed their first egg of the year on Wednesday as well.
(H/T: Fox News)