Helping people battle porn addiction can be a depressing feat, and perhaps no one knows that challenge more personally than Craig Gross, the founder of XXX Church, a Christian ministry that has worked for more than a decade to help people escape porn obsession and addiction.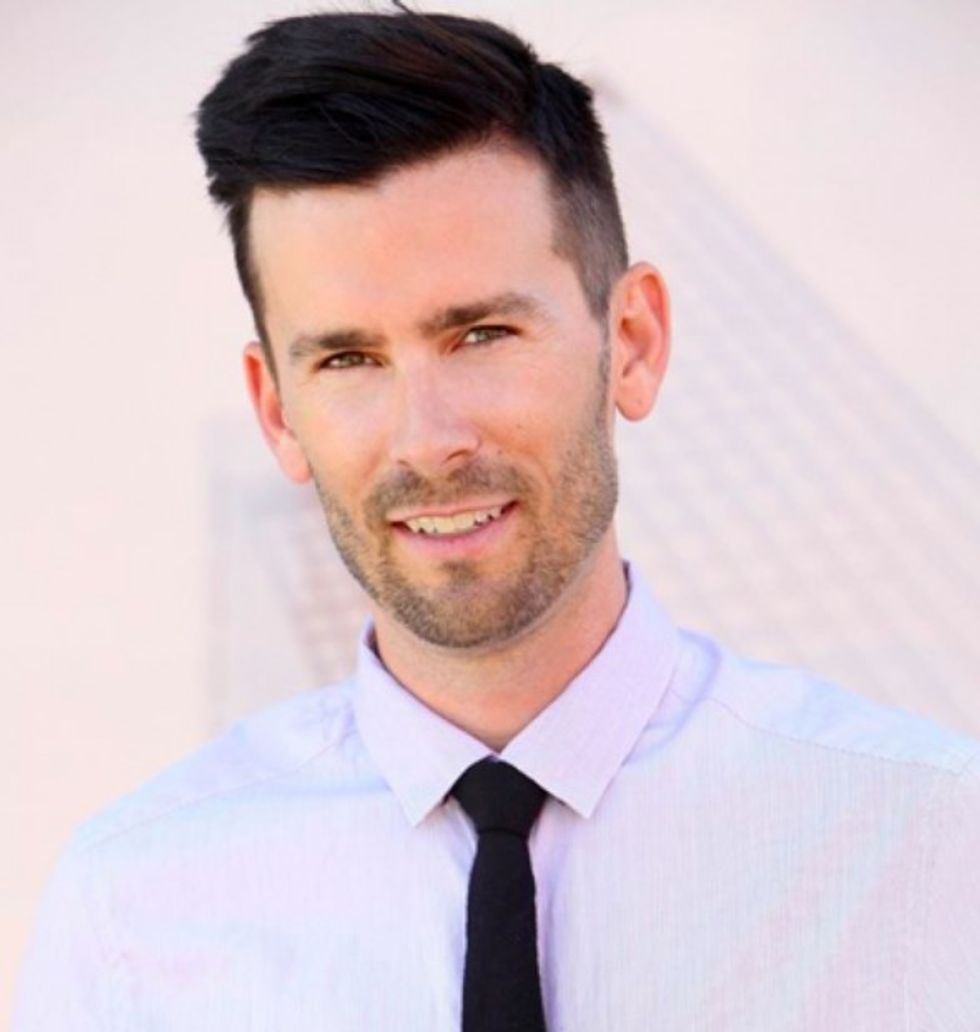 XXX Church founder Craig Gross (Facebook)
"My world is depressing," he admitted in an interview with TheBlaze. "My inbox right now is awful. It's just one after another of like — 'I don't know what to do.' People are so accustomed to losing this fight, and you see it rip apart people."
Gross, who also recently released a new course to help married couples navigate sex, said that his ministry work can be a downer, though he isn't one to give up easily, noting that the successes — when they do come — are worth celebrating.
"Sadly most people don't [get over it]. … Ninety percent of people I deal with don't break free," he said. "The people I've seen it work with — they've got to want it more than you want it. Most of those people have lost everything, and now they're willing to clean it up."
Despite these challenges, Gross forges on.
"We're needed," he said.
The roots of his XXX Church ministry were set 14 years ago when he was a youth pastor and observed just how accessible porn was becoming.
"I noticed that kids looked at porn and had access to porn that I didn't," he said. "And I just saw this idea of, what do we do to help those people? It started out of youth ministry."
He officially launched XXX Church in 2002 to help people escape porn addiction, while getting them to speak more openly about their issues. That outreach has grown into a desire to help married couples as well, he said.
"We're more passionate right now probably about marriage," he said, discussing the launch of his online video series, "Your Best Sex Life Now," a course that promises to offer "a real, honest conversation about sex and marriage."
Speaking of porn, specifically, Gross said that it changes something within married and single men, alike, when it comes to the way they see their spouse or partner.
"When you bring porn to your bedroom … those images stay with you, take focus off of your wife and spouse and put it somewhere else," he said. "If the Bible says, don't look at women with lust in your eyes — how do you process that?"
Gross did say that he believes the church, as a whole, has done a disservice when it comes to sex, which is one reason why many women have begun flocking to entertainment like "Fifty Shades of Gray" — a film that he called "dirty" and "filthy."
"Do I think [the book and movie] send the right message about sex? No, but I think the message it should send to all of us is that people are highly interested in all of this," Gross said, encouraging the church to talk more openly about sex. "Man, we've got to get involved … If the church could embrace sex without shame and ... get people talking about it the way this movie is, people would have better sex lives."
As for "Fifty Shades of Grey" more specifically, Gross said that those marketing the movie knew what they were doing.
"You take any movie from a book series that sold that well — it's going to get attention," he said. "Men didn't care about the book, but they'll jump to see the movie. … I think the movie does a great job of inviting the males into this, because men are so much more visual."
Gross said that, from what he knows about the book and the movie, the type of sex represented is "highly fantasy." He drew a parallel to porn, noting that the "dangerous" part of it is its tendency to seep into peoples' reality.
"You take a movie like 'Fifty Shades' — there's no disclaimer saying the actor was uncomfortable with this, so you're going to go back and wondering … 'Is this what my sex life is missing?'" he said. "Man, that's dangerous when we think this type of fantasy is needed in our world of reality."
Porn and smut, he said, "plants ideas in our mind that we think we need."
Gross, who is joined by his wife, Jeanette, and another couple in presenting the "Your Best Sex Life Now" video series, said that he has taken his experiences through XXX Church and is now using them to help married couples.
"The course is not a bunch of dos and don'ts," he said. "The most popular lesson by far which sums up our culture today, which is lesson five, which says how do we know what we can and can't do."
Gross continued, "The first thing that we would say — whatever you bring in extra to the bedroom has got to be a mutual decision, and it can't put you at any kind of harm or be something that one of you is uncomfortable with."
Read more about the video course here.