Drawing on Facebook data, the Wall Street Journal on Thursday published a series of maps illustrating how popular the eight Oscar nominees for "Best Picture" are across America.
Box-office hit "American Sniper" easily was the most talked about movie throughout the U.S., making up 80 percent of the chatter on Facebook, according to the Journal.
Other nominees did well in certain areas of the country. For instance, "Selma" appeared to resonate well in the South while "Imitation Game" scored high in college towns, the Journal noted.
Take a look at the maps below.
American Sniper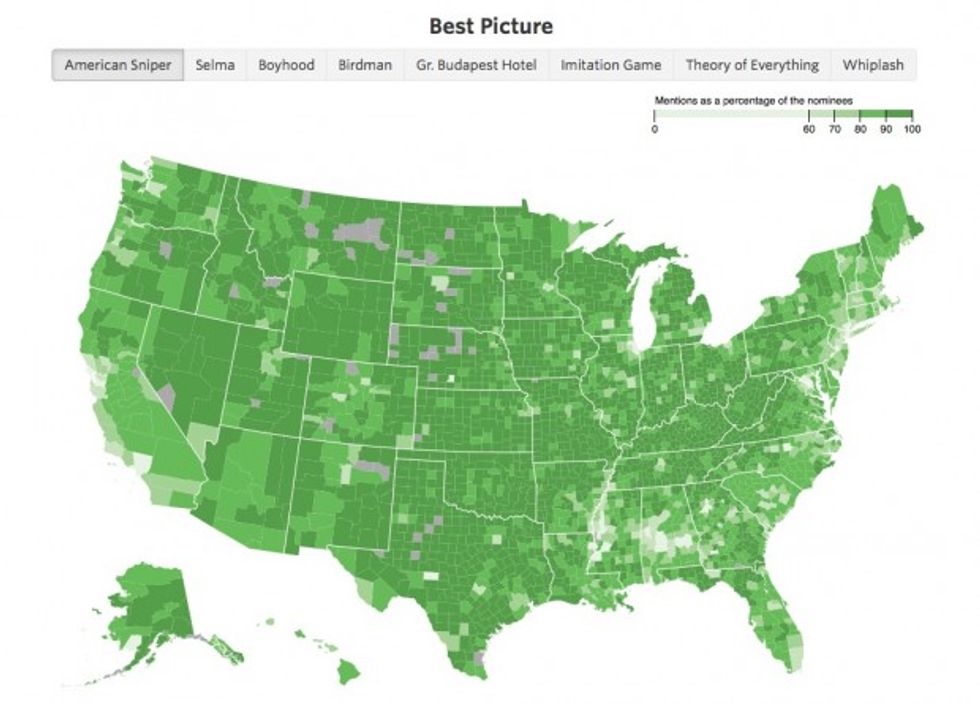 Image source: Screen grab via Wall Street Journal
Selma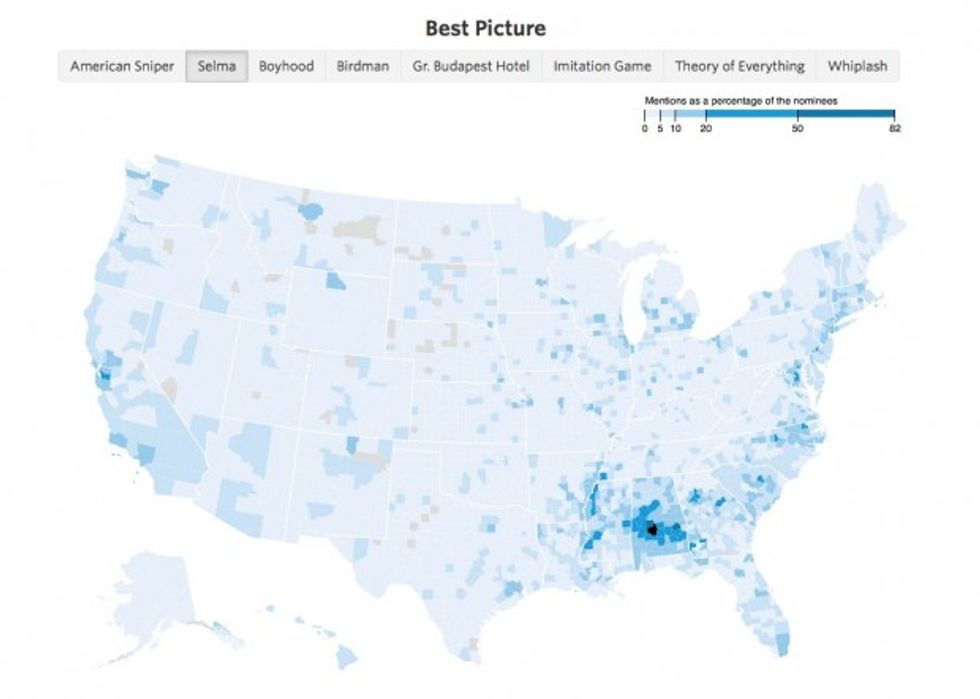 Image source: Screen grab via Wall Street Journal
Boyhood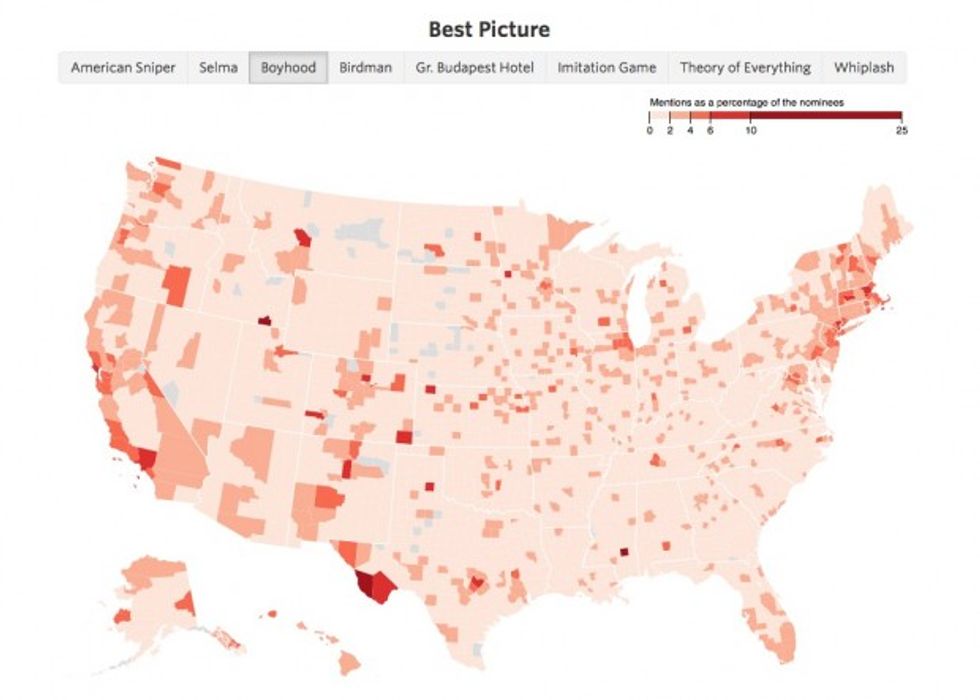 Image source: Screen grab via Wall Street Journal
Birdman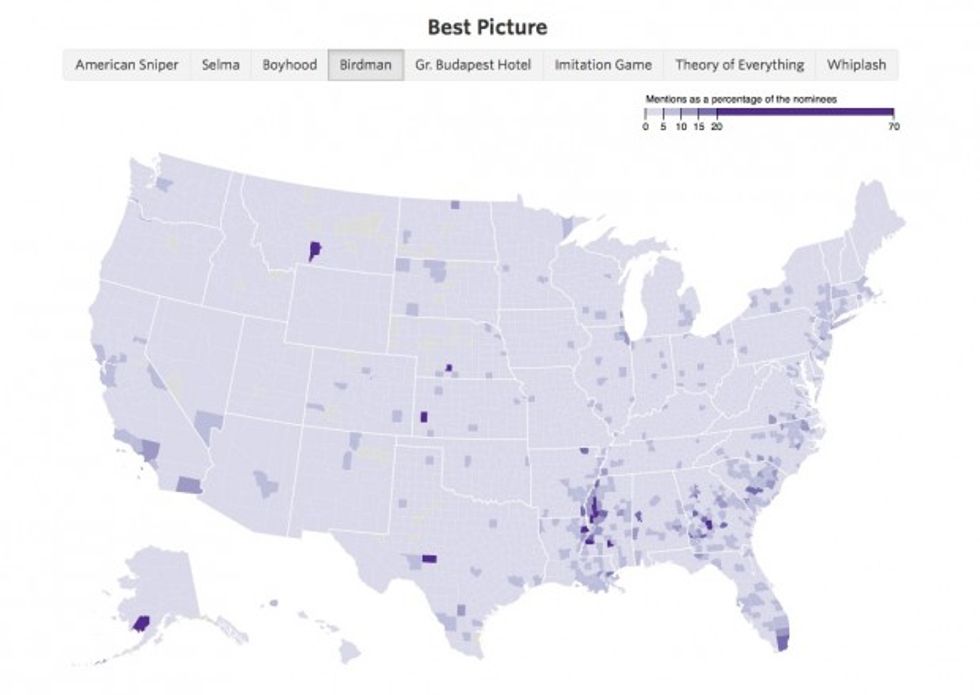 Image source: Screen grab via Wall Street Journal
Grand Budapest Hotel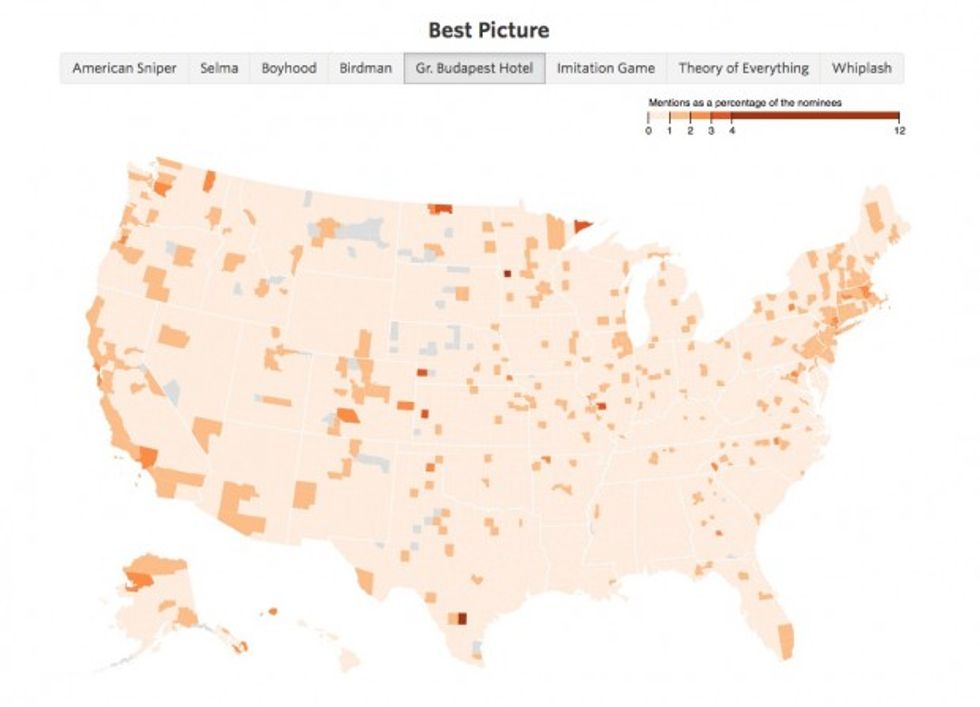 Image source: Screen grab via Wall Street Journal
Imitation Game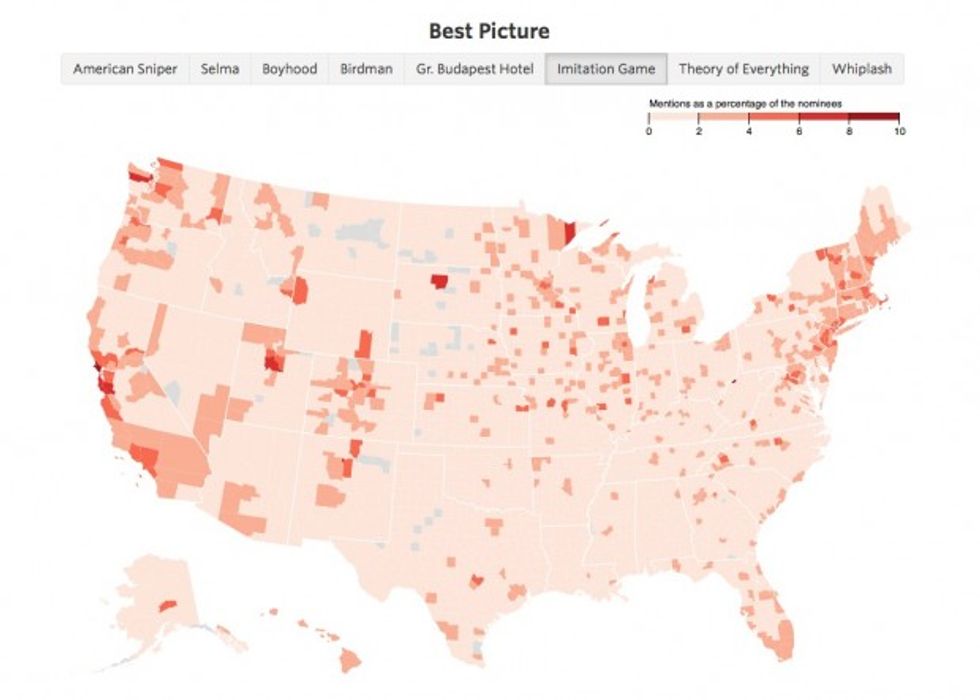 Image source: Screen grab via Wall Street Journal
Theory of Everything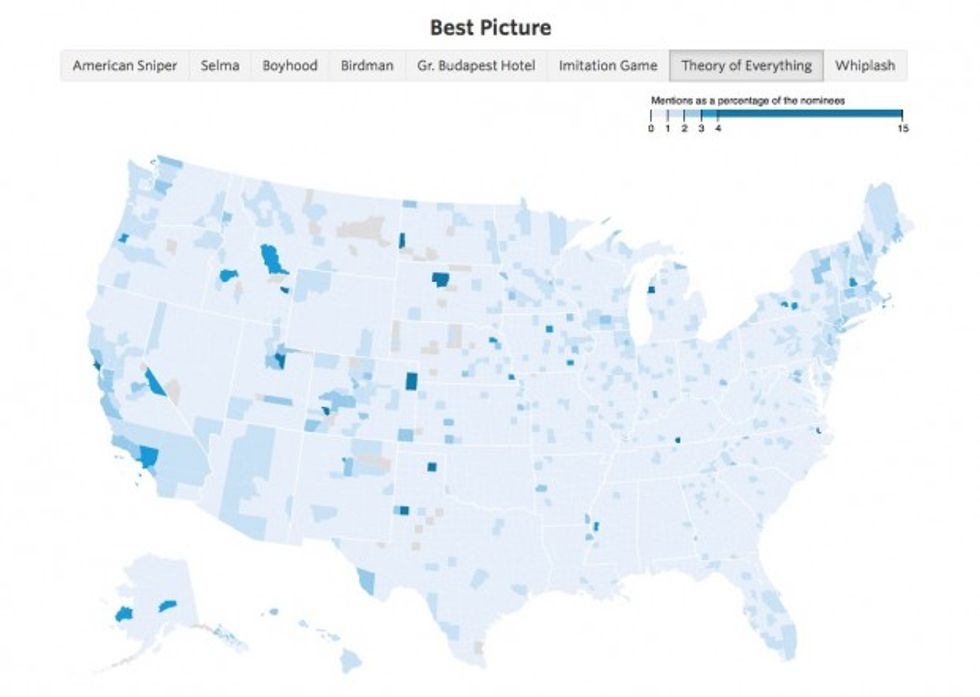 Image source: Screen grab via Wall Street Journal
Whiplash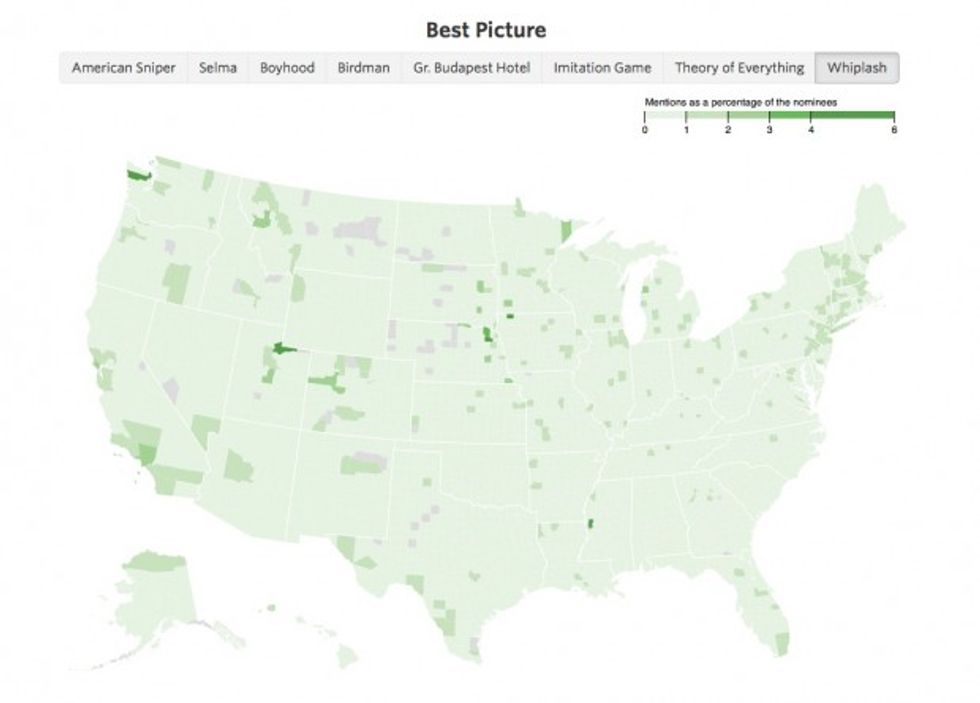 Image source: Screen grab via Wall Street Journal
—
Follow Oliver Darcy (@oliverdarcy) on Twitter