DENVER (AP) — The man accused of setting off a small explosion last month that rattled nerves because of its proximity to a Colorado NAACP facility was in a rage over his financial problems and was actually targeting his accountant's office, according to court documents filed Friday.
Thaddeus Murphy, 44, told federal agents he made the pipe bomb out of a shotgun shell and fireworks fuses, according to the documents. He said he was angry because the accountant wouldn't return his phone calls or give him back his tax records.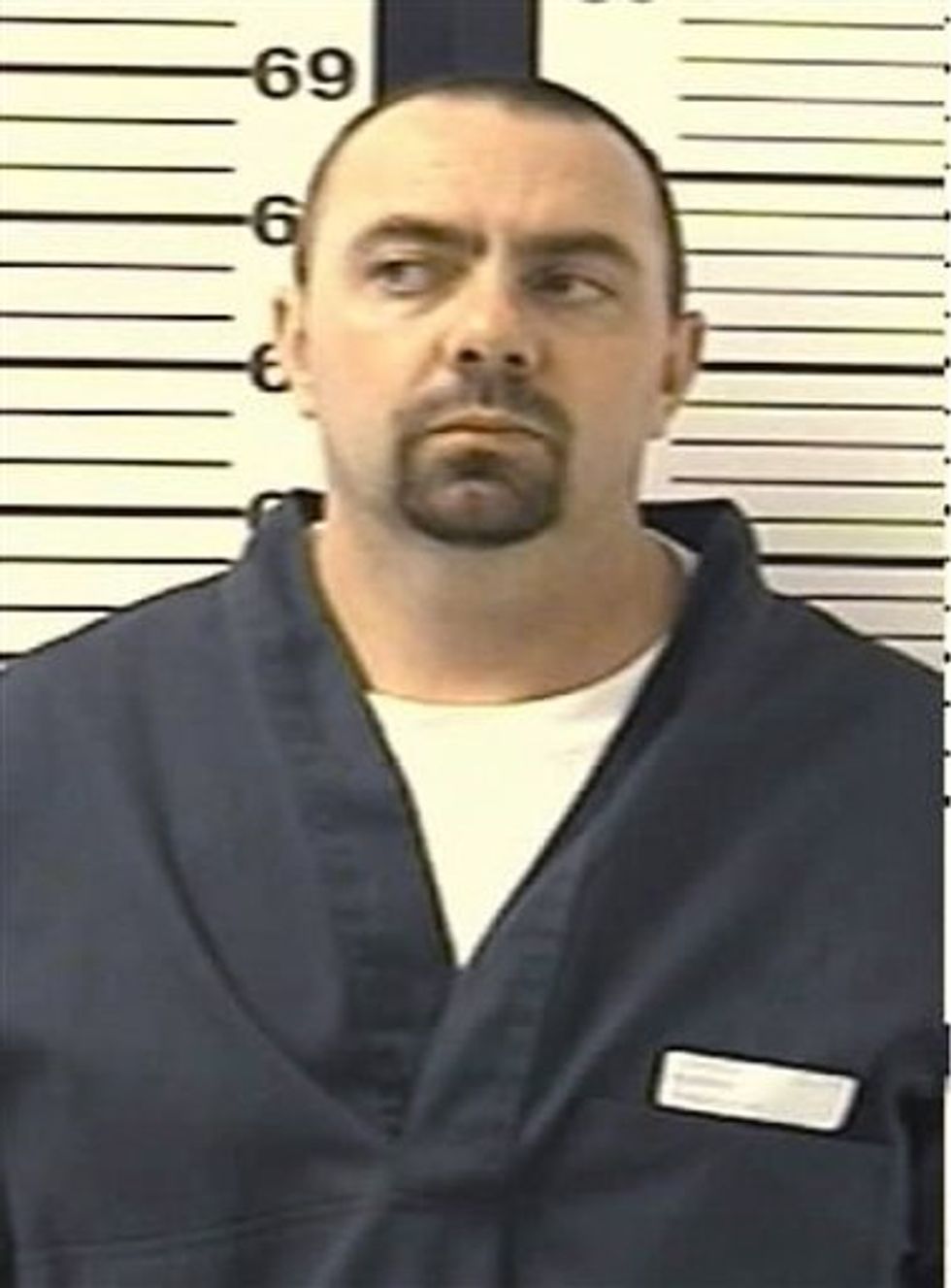 This is a Sept. 1, 2009, booking photograph owned by the Colorado Department of Corrections and taken in Denver of Thaddeus Murphy of Colorado Springs, Colo. Murphy has been arrested in connection with the explosion at a building in Colorado Springs on Jan. 6, 2015, that houses a barber shop and local chapter of the NAACP. (AP Photo/Colordo Department of Corrections, HO)
Murphy has been charged with arson of a building and being a felon in possession of a firearm. He was due to appear in federal court later Friday. Court records didn't list his attorney.
The accountant ran his business from the same building as offices of the Colorado Springs chapter of the NAACP.
No one was hurt in the Jan. 6 explosion adjacent to a wall of Mr. G's Hair Design Studios, a barber shop that also shares the building in a mostly residential neighborhood.
The crude device caused minor damage, failing to ignite a canister of gasoline set next to it. But the FBI said at the time that even if the canister had ignited, the damage likely would have been minimal.
Still, the explosion gained widespread attention due to its closeness to the nation's oldest civil rights organization, and the FBI investigated it as a possible hate crime.
No one answered the phone Friday at the NAACP offices.
Murphy told investigators he made the pipe bomb in his garage the night before the blast, using instructions he found online and materials he used in his work as a carpenter, according to court records.
Murphy believed the accountant intentionally destroyed his tax records, and he told investigators he "flipped out" because of his financial problems, the documents show. He said he wanted to send the accountant a warning.
"Murphy admitted the rationale for the pipe bomb was rage," the documents say.
Investigators searched his house and found at least seven firearms, which he is barred from having because he is a convicted felon. They also found a pack of road flares with one missing, a hobby fuse and 3 ½ pounds of commercially available explosive.
Witnesses told investigators they saw a white Ford pickup truck near the scene of the blast.
A Colorado Springs police detective spotted a matching vehicle Feb. 10, which led authorities to Murphy. They watched him for several days before arresting him Thursday, according to the documents.
Among other evidence, Murphy's cellphone records showed he had been close to the crime scene, and authorities found dog hair inside the pipe bomb that matched a brown pit bull living in Murphy's home, the documents show.
Court records show Murphy's criminal history includes a felony theft conviction for which he was sentenced to five years in prison in 2009.