If you're in the business of selling drugs, laundering money and eating the hearts of your enemies, it makes sense that you'd try to keep your communication secret.
How do you do that?
If you're a Mexican cartel member, you apparently use a Blackberry and a system of codes.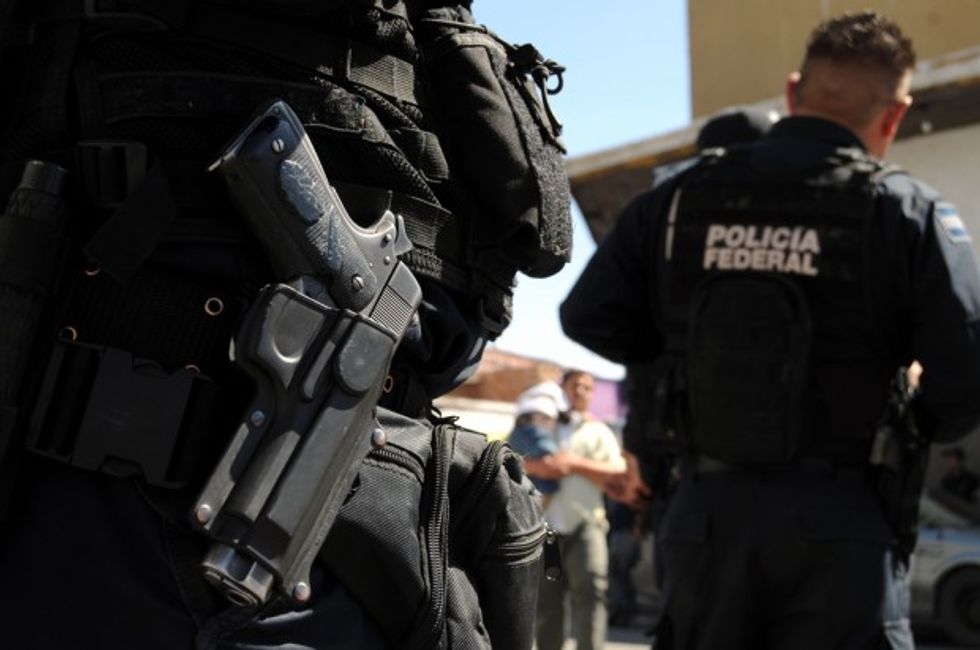 Image via Shutterstock
As Business Insider reported Saturday, Homeland Security Investigations special agent Jill Dennewitz recently testified against 32 members of different Mexican drug cartels in a money-laundering lawsuit, laying out the  ways in which cartel members would use codes to organize.
The cartels are fond of Blackberry messenger (BBM) and employ a mix of codes for numbers and phrases.
Here's the cartel formula for numbers, via Business Insider:
62 = 0

83 = 1

71 = 2

49 = 3

57 = 4

66 = 5

35 = 6

21 = 7

18 = 8

96 = 9
To set up meetings, cartel members have a whole range of phrases, and days of the week equate to colors — read below:
Make an appointment = let's go to the beach

Appointment was made = it's warm

Which day = [depends on the day]

I am on my way = the beer are cold

I am on my way back = I'm with my wife

I am verifying = I have diarrhea

Mercedes = ticket is complete

Hamburger = is missing/short

It's f***ed up = I like your sister

They are following me and I have money with me = let's go to the movie theater

Monday = Red

Tuesday = Yellow

Wednesday = Green

Thursday = White

Friday = Blue

Saturday = Black

Sunday = Purple
In the money-laundering lawsuit, prosecutors claim that Carlos Parra-Pedroza, also known as "Walt Disney" or "Don Walt," and his fellow cartel members laundered more than $100 million in drug profits using the codes above.
—
Follow Zach Noble (@thezachnoble) on Twitter