He's suspended at the very edge of a 550-foot drop.
He's not wearing a safety harness — and he's on a unicycle.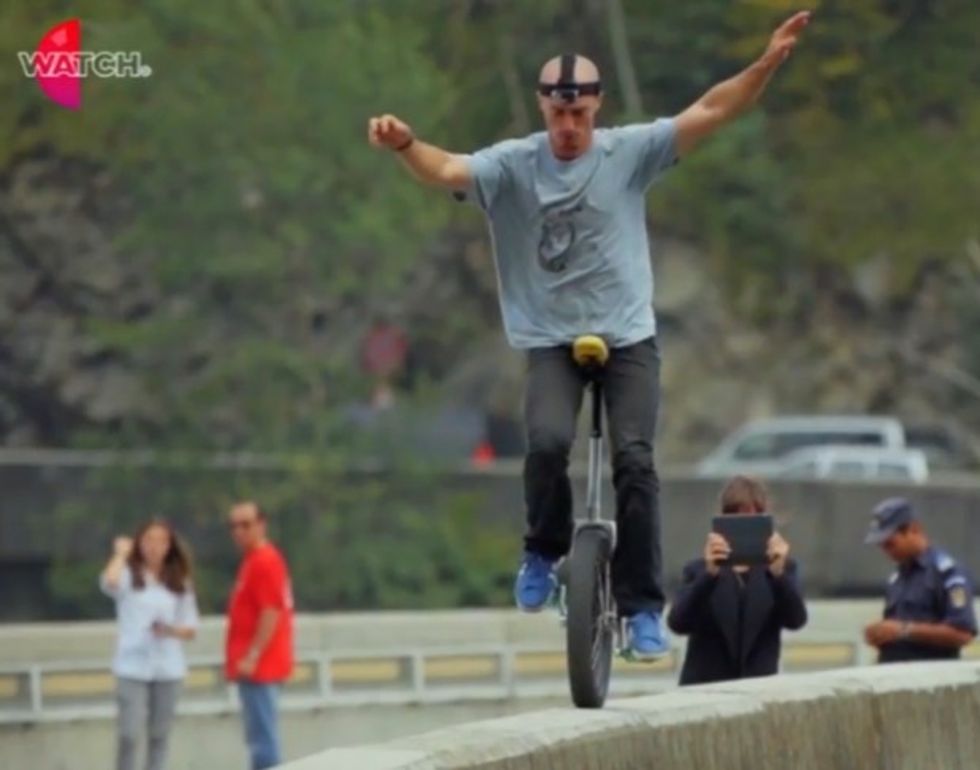 Image via Daily Mail
Romanian unicyclist and all-around daredevil Flaviu Cernescu took on his home country's Vidraru dam recently for an upcoming episode of the TV show "World's Most Talented."
In a death-defying display, he pedals around the lip of the dam and nearly loses his balance.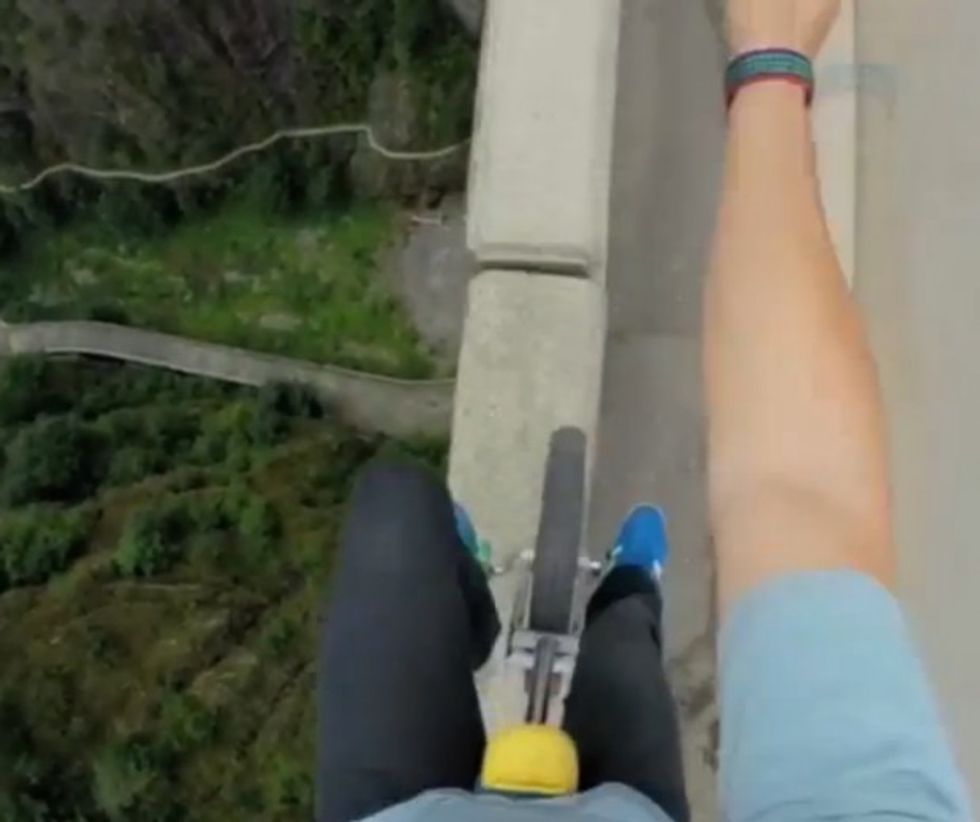 Image via Daily Mail
"You know there are those things that are quite dangerous and funny, but this isn't one of those," said show host Laura Jackson. "This is just scary."
Watch him brave the height in the clip below:
(H/T: Daily Mail)
—
Follow Zach Noble (@thezachnoble) on Twitter