When life gives you a relentless winter and massive amounts of snow -- sculpt it!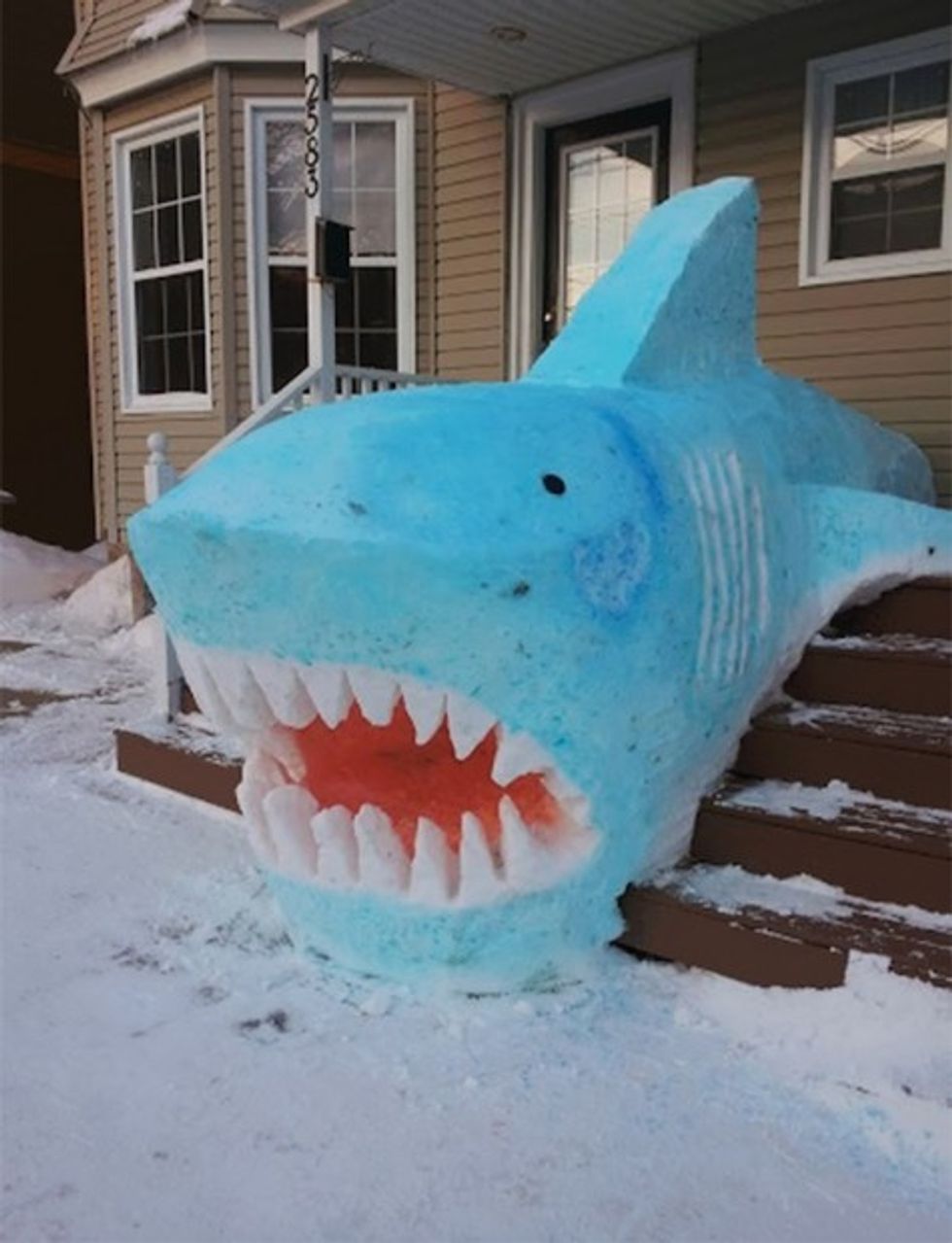 Image: reddit
Snow sculpting is not new, just wonderful. The "porch shark" above was actually posted about year ago.
The combination of record-setting snow and cabin fever has inspired many of those in the affected regions to channel their energies and frustrations into snow art. The traditional snow man has been replaced by some detailed creations.
Earthporm.com noticed the trend and gathered 30 photos in a collection they call, "30 People Who Have Conquered the Art of Snow."
Here are eight of our favorites from the post.
We believe the late Charles Schultz would approve.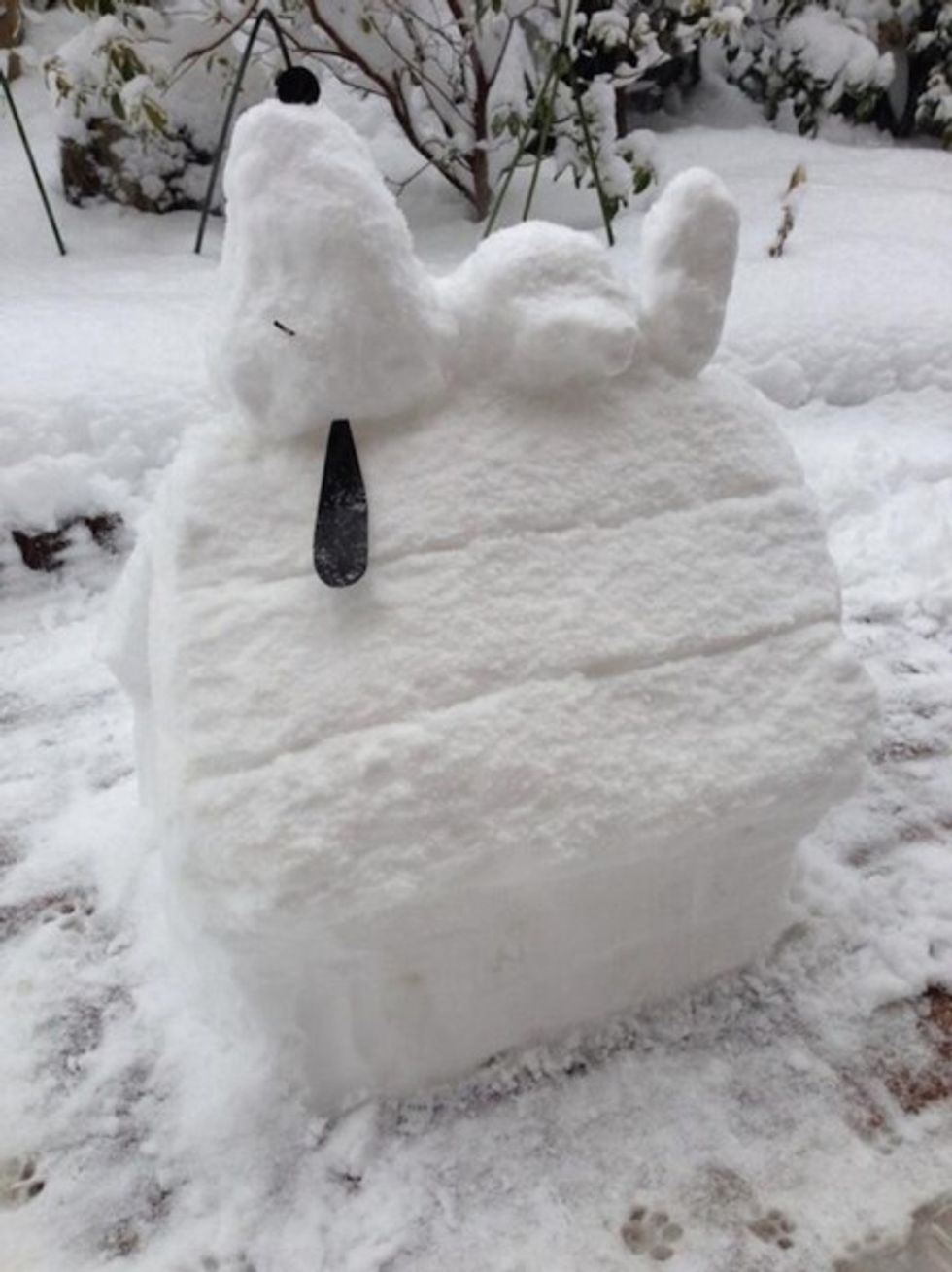 Image: Twitter
Roasting a snow marshmallow -- a really big snow marshmallow.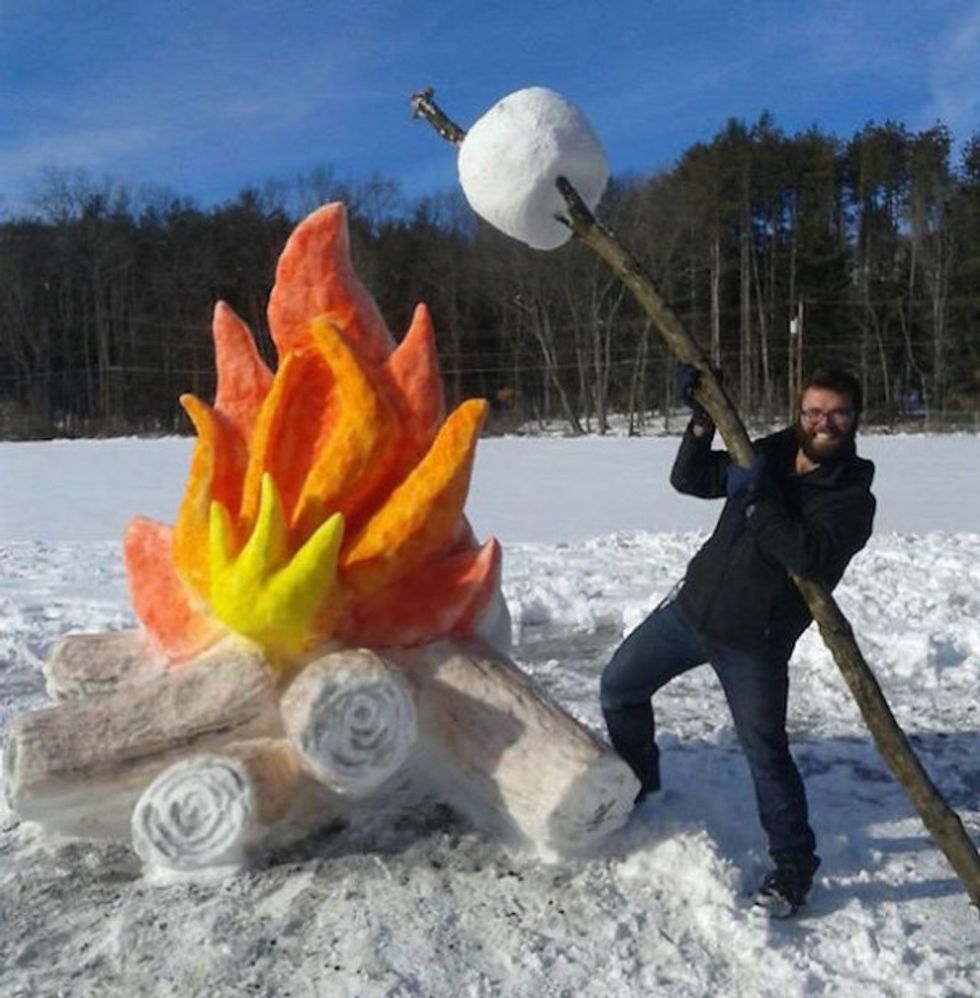 Image: reddit
Well done, D.C. snow artists, well done.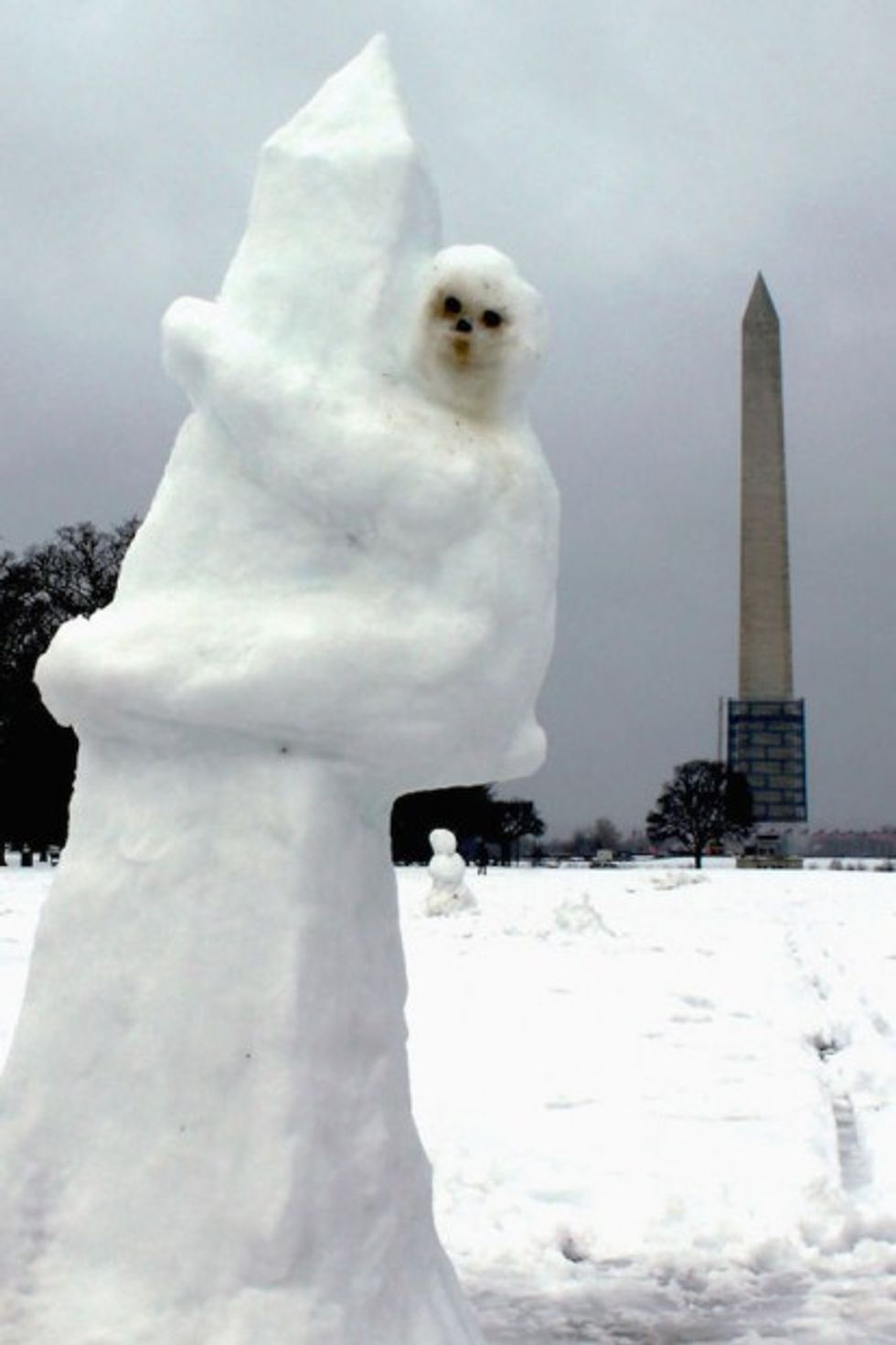 Image: reddit 
The minions from "Despicable Me."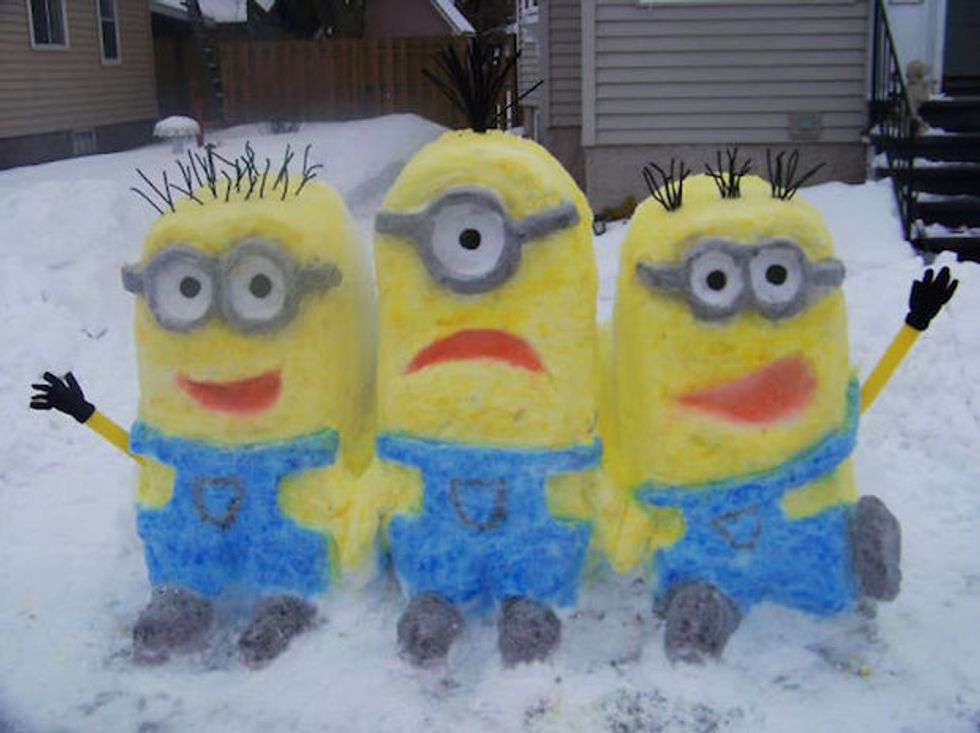 Image: imgur
In case you are wondering how these snow artists get the colors right, there are many methods. Some use spray paints (reportedly popular on college campuses). The helpful website ehow.com suggests using household spray bottles like the kind used to mist plants, filled with water and food coloring.
Snow dogs are popular, but this gets our approval for best detail (right down to the collar).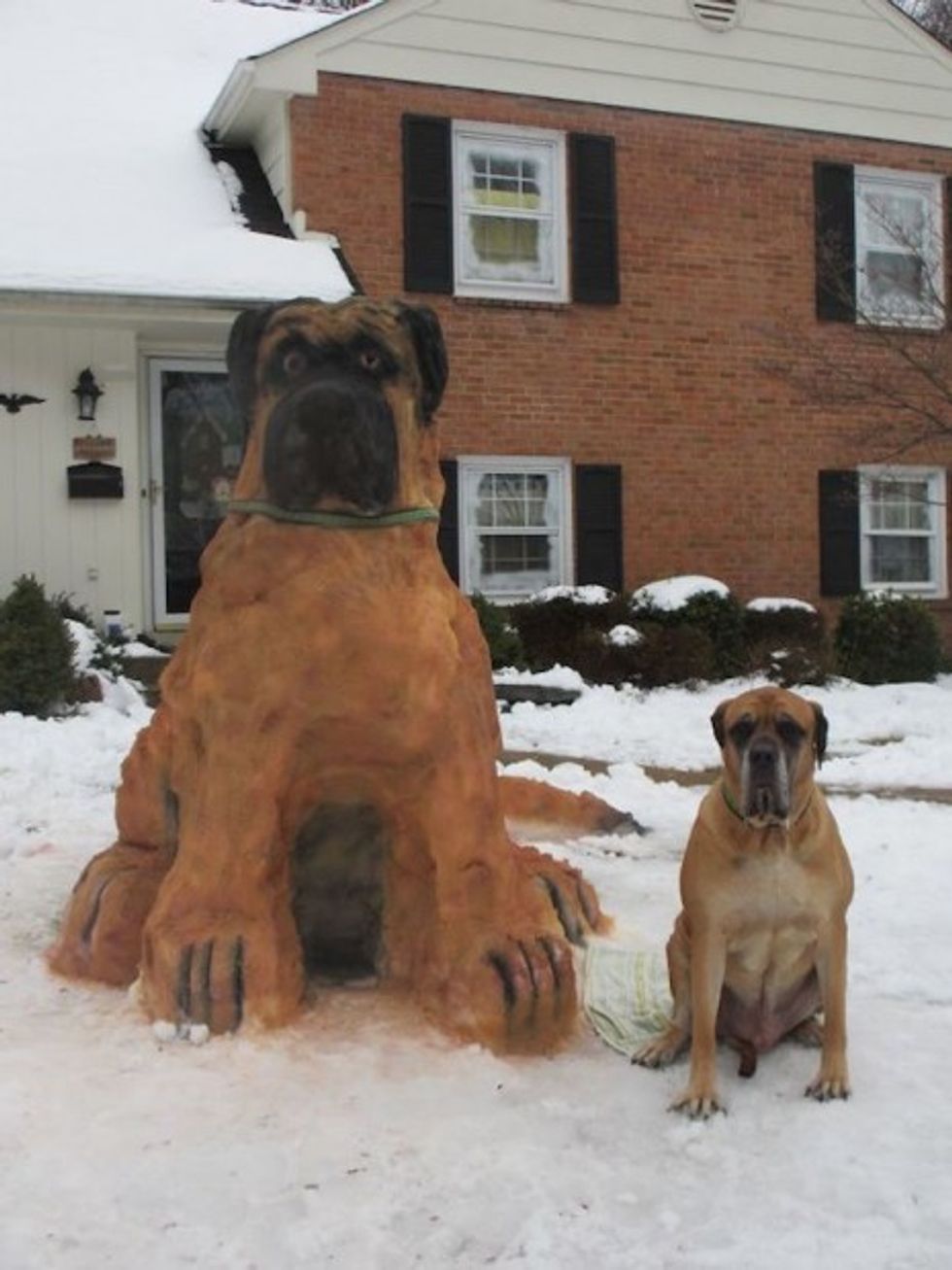 Image: boredpanda.com
The classic snowman meets your mail box.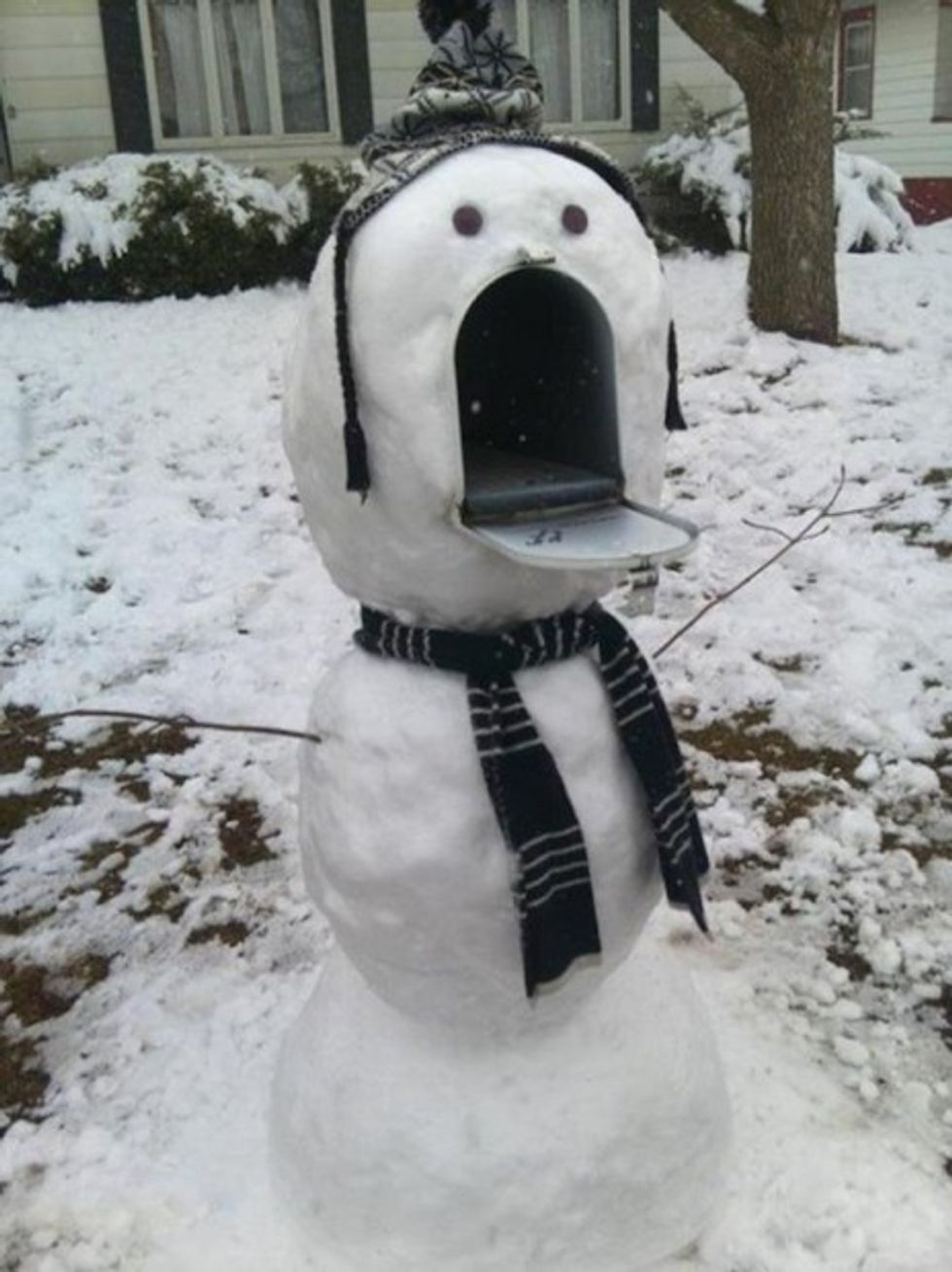 Image: Imgur
Snow Godzilla ate my car!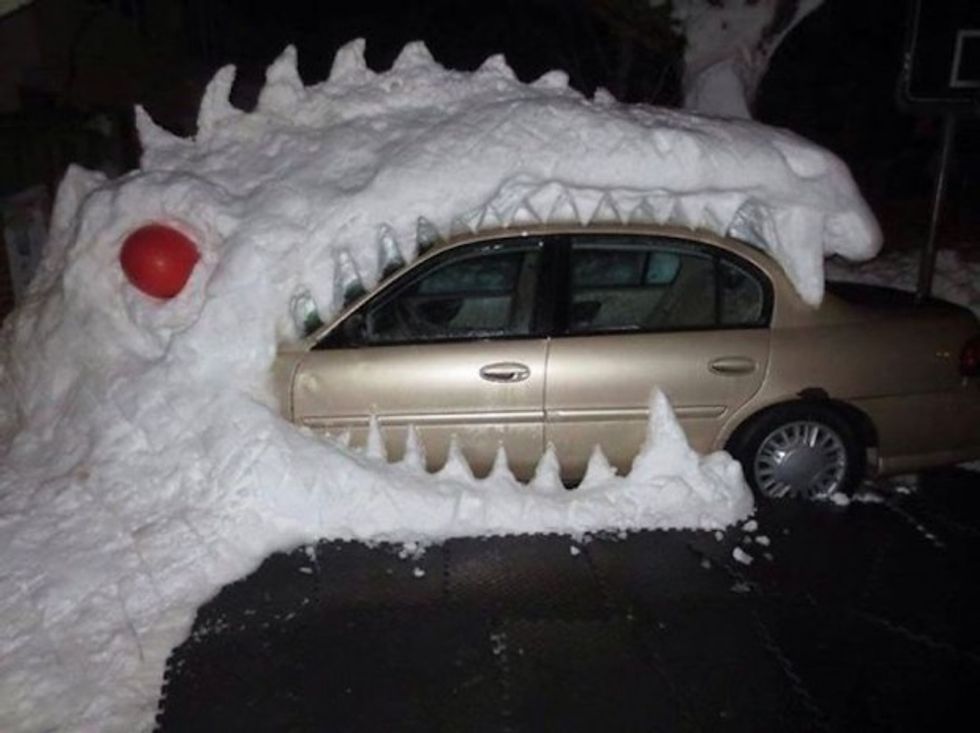 Image: reddit
See the rest of  Earthporm's "30 People Who Have Conquered the Art of Snow."
__
Follow Mike Opelka (@Stuntbrain) on Twitter.