The Department of Labor on Monday announced a rule change that will ensure people in same-sex marriages have access to unpaid time off to care for a seriously ill spouse.
The rule change affects the implementation of the Family and Medical Leave Act, a federal law that created a right for spouses to take unpaid time off for medical reasons. However, the regulations implementing that law didn't give people in same-sex couples that benefit if they lived in states that don't recognize same-sex marriage.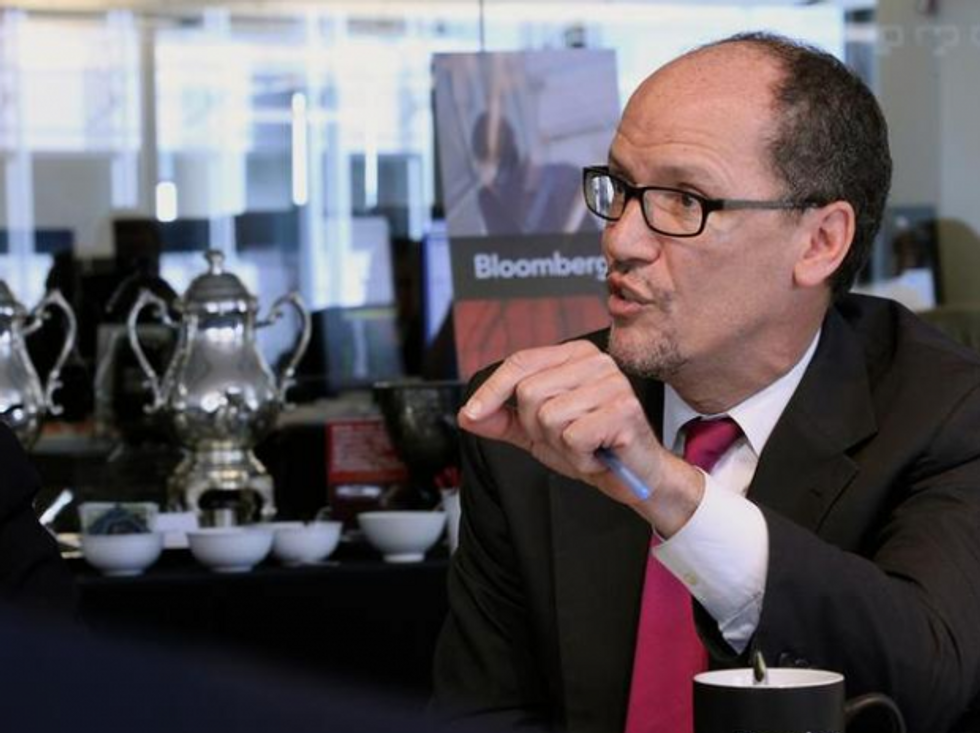 Labor Secretary Tom Perez announced a rule change aimed at giving people in same-sex marriages access to unpaid family sick leave. Image: Bloomberg/Bloomberg via Getty Images
Under Labor's announced change, the federal leave benefit will be available to anyone in a same-sex marriage, regardless of where they live, as long as their marriage was performed in a state that allows these marriages.
The change reflects the Obama administration's decision to expand federal benefits as much as possible to people in same-sex marriages, by treating those unions as legal based on the "place of celebration" instead of the state where the couple lives. Labor Secretary Thomas Perez said changing the regulations for the FMLA reflects that position, and also reflects the Supreme Court's ruling against the Defense of Marriage Act in 2013.
"The basic promise of the FMLA is that no one should have to choose between the job and income they need, and caring for a loved one," Perez said.
"With our action today, we extend that promise so that no matter who you love, you will receive the same rights and protections as everyone else," he said. "All eligible employees in legal same-sex marriages, regardless of where they live, can now deal with a serious medical and family situation like all families — without the threat of job loss."
Labor said its final rule on the matter would be issued on Wednesday, and that its effective date would be March 27.