A nearly 1,000-year-old statue of Buddha is getting attention, not because of its artistic detail but because of what was found on the inside.
Inside the statue are the mummified remains of Buddhist master Liuquan, a news release about the discovery stated.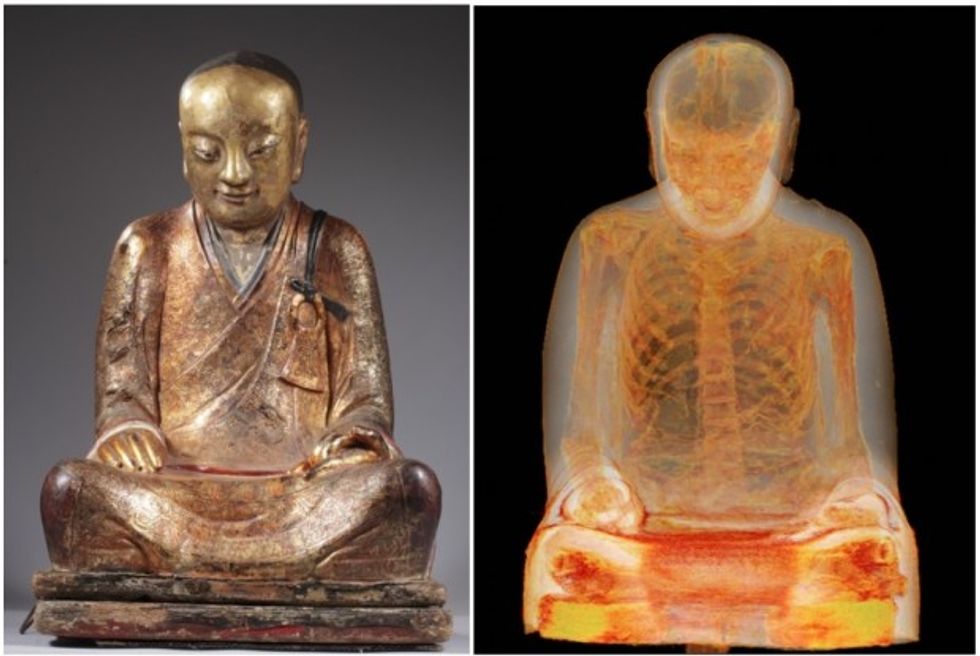 CT scans of a statue of Buddha revealed a mummy inside. (Image source: Drents Museum)
Experts at Meander Medical Center in the Netherlands took CT scans and samples from the statue in September 2014, but news of it is just starting to make its rounds around the Web now.
During the examination, the team found paper with Chinese characters in the body's cavities where organs had been, a news release from the medical center stated (via an unofficial translation).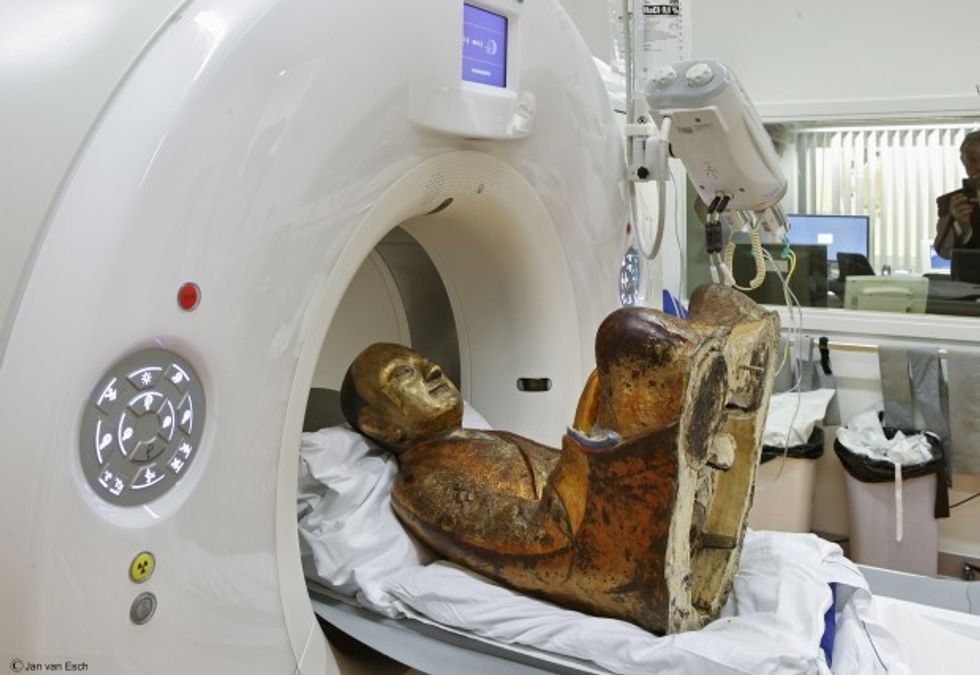 Medical specialists were able to see a mummy inside this statue of Buddha. (Photo credit: Jan van Esch via Meander Medical Center)
The statue was on display at Drents Museum in the Netherlands last year in a special exhibit on mummies but was later moved to the National Museum of Natural History in Budapest where it will remain until May, according the news release.
A brochure from Drents Museum said that the exhibition of the statue was the first time it had been displayed outside of China.
"Is this a case of self-mummification, which was not unusual among the monks in Asia?" the brochure questioned. "New techniques give us a lot of information about the life and death of the people who became mummies."
(H/T: io9)
—
Front page image via Drents Museum. 
—
This story has been updated to correct a typo in the headline.