It's hard to imagine anyone would stoop so low as to set fires to lure volunteer firefighters away from their station just to swoop in and steal the firefighters' trucks.
But that's exactly what Wise County firefighters suspect happened to them on Sunday.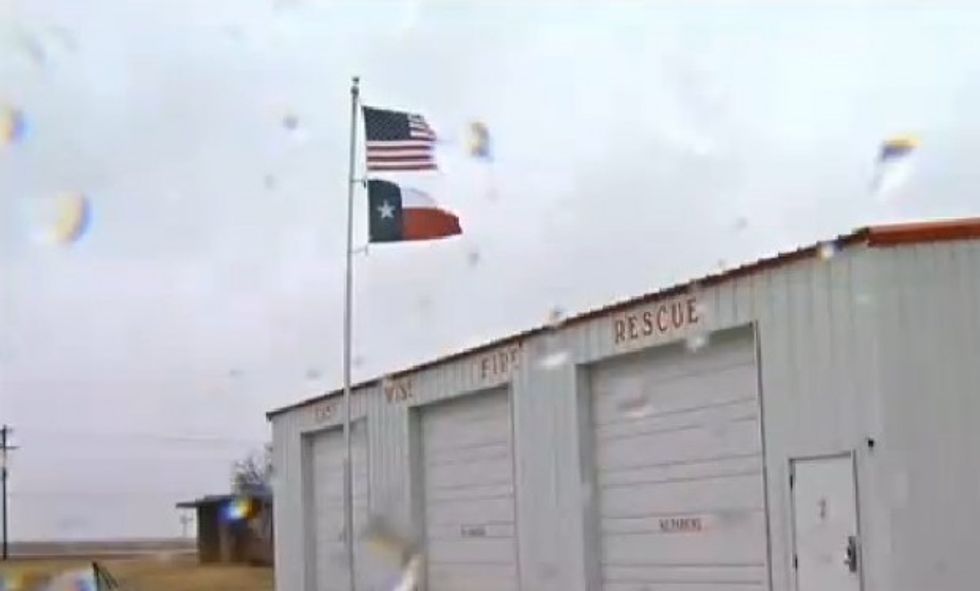 (Image via KDFW-TV)

After putting out a trio of fires, Wise County volunteer firefighters returned to their station Sunday morning to find that two of the firefighters' personal trucks had been stolen, KDFW-TV reported.
"I'm just still in shock," said Assistant Chief Jim Blackney, whose truck was among those stolen. "You know a truck is a truck..but it had some meaning to it."
Blackney said his truck was a gift from his late father.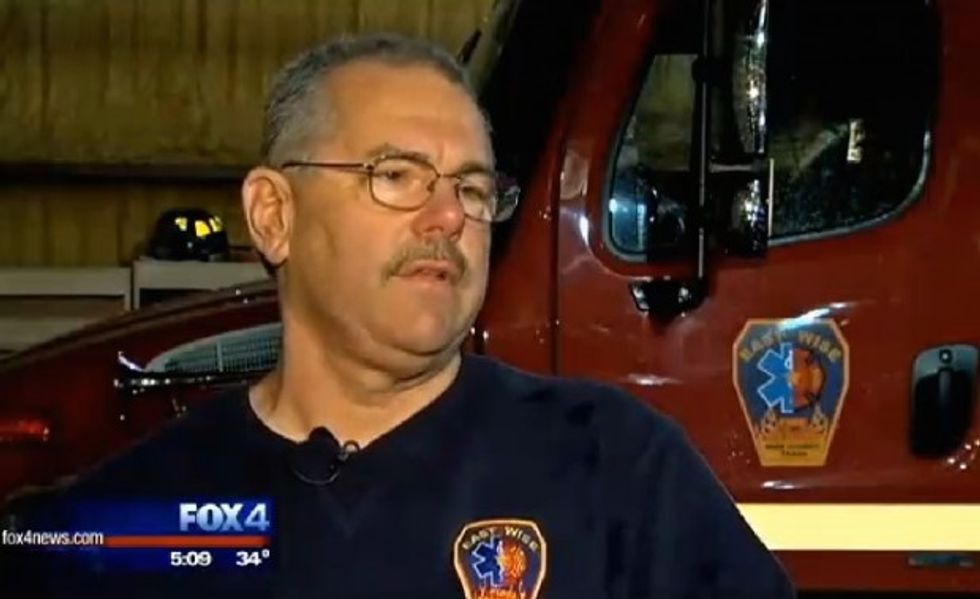 Wise County volunteer firefighter Jim Blackney. (Image via KDFW-TV)
The situation is under investigation, KDFW reported.
Investigators suspect arson in all three fires.
Watch below to learn more about the situation:
—
Follow Zach Noble (@thezachnoble) on Twitter