The South Dakota House of Representatives is set to vote Tuesday on a bill to repeal the Common Core education standards on math and English.
If the bill is signed into law, that would make South Dakota the fourth state to outright repeal or replace the controversial standards for K-12 students. Indiana, Oklahoma and South Carolina have repealed Common Core, while numerous other states are looking at reforming or rolling back aspects of the standards such as testing requirements.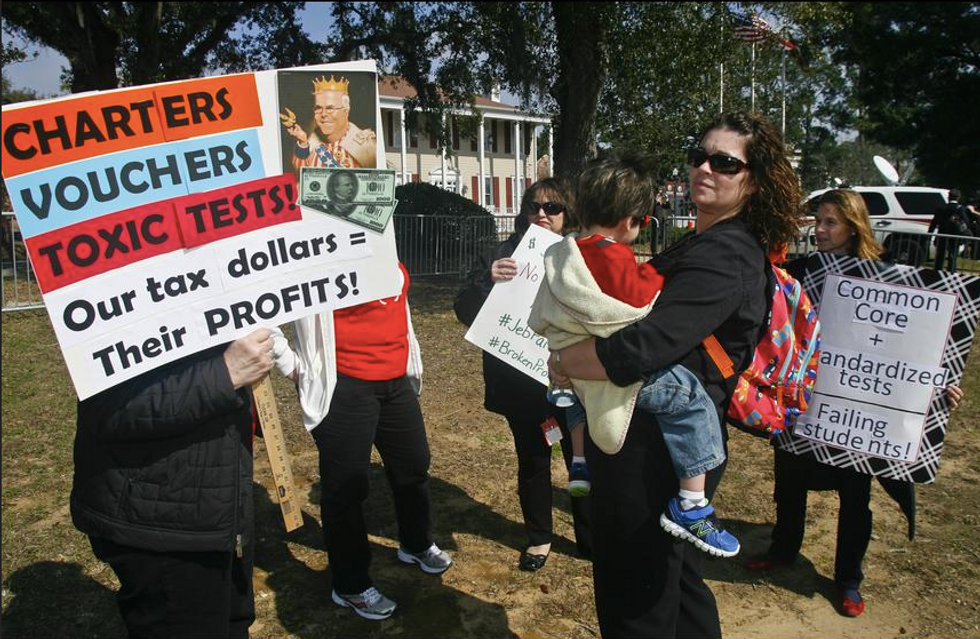 (AP Photo/Phil Sears)
States phased out the standards differently. Under the South Dakota legislation, the standards would be removed by 2017.
Common Core State Standards are national standards developed by the National Governors Association and the Council of Chief State School Officers. Though not a federal program, critics point out that U.S. Department of Education grants are tied to states adopting the standards.
The standards were adopted by 44 states and the District of Columbia.
South Dakota has spent $4 million implementing Common Core, the Argus-Leader reported. The testing was set to begin next month.
The bill to be voted on Tuesday previously appeared dead after being voted down in the House Education committee, but opponents of the standards were able to resurrect the bill by a full House vote on the floor.
(H/T: MSNBC)