A new texting service is so popular that it's placing would-be customers on a waiting list just hours after its launch.
It's called Magic, and users apparently think it's living up to its name. So much so that users trying to sign up started getting messages like this one as early as Tuesday afternoon.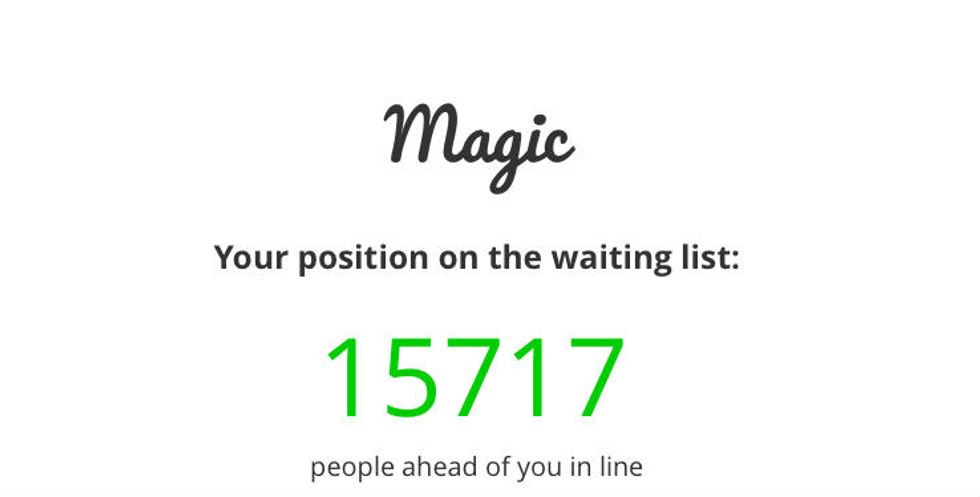 Image source: Magic
"We released Magic to a couple of our friends a few days ago and it spontaneously went viral," the website reads.
Users are notified of their spot on the waiting list and told they can pay $50 for "immediate access" to a VIP-level status. Magic instructs those who choose not to pay for instant access can save the link and check back later to see where they are on waiting list.
So how does one get on the waiting list? Text a question or request to (408) 217-1721 and you'll get a reply with a link to add your name.
Once you've officially joined, the Mountain View-California-based company behind "Magic," called Plus Labs, says it fulfill whichever needs or wants you may have. The website gives just a couple of examples.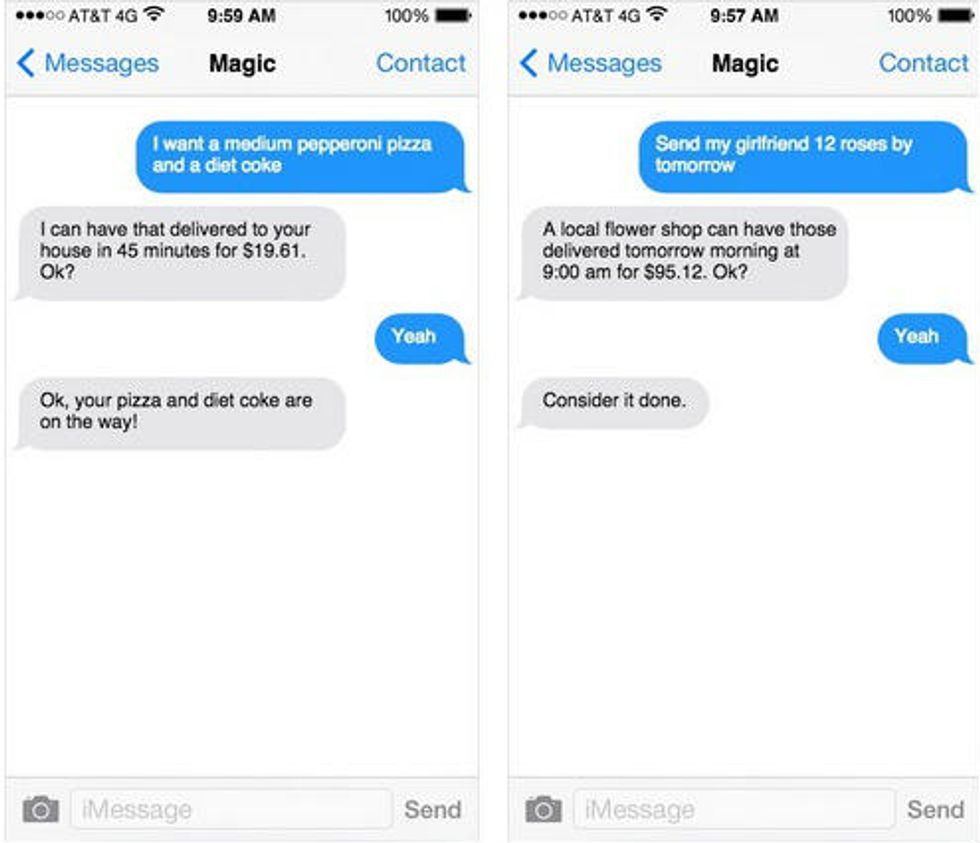 Image source: Magic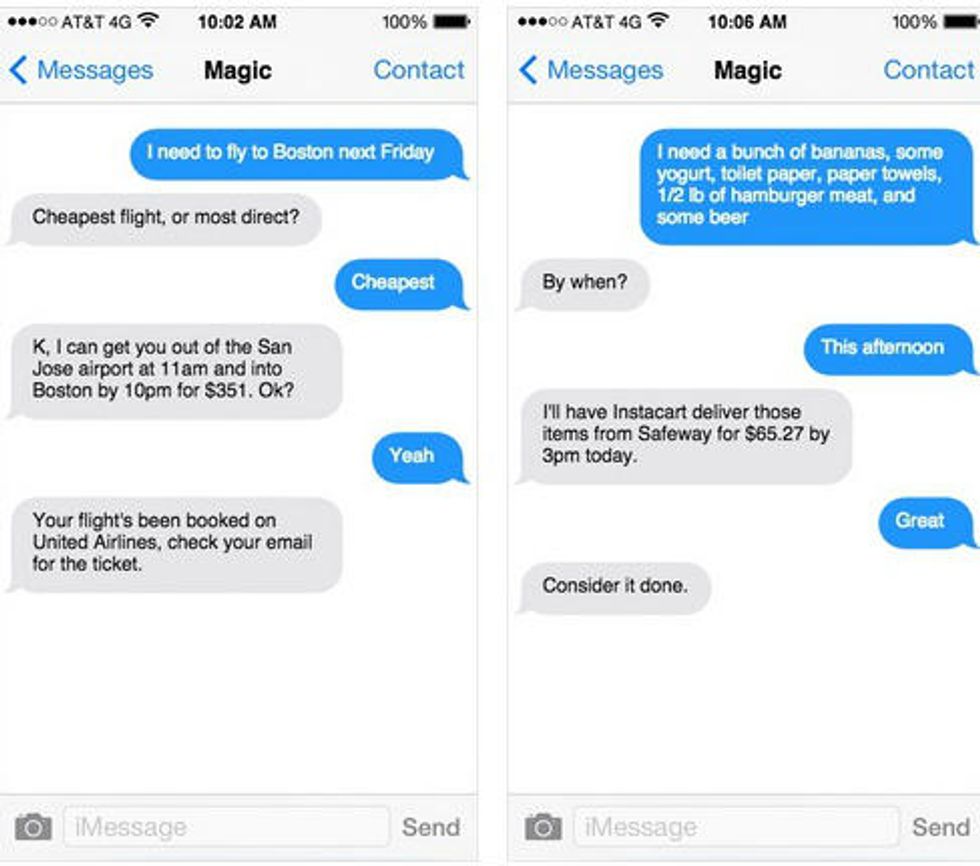 Image source: Magic
The company has operators on duty every hour of the day to fulfill requests as soon as possible. They use other services like Instacart or Seamless to get you whatever you want faster – "as long as it's not illegal."
Instacart and Seamless are two examples of apps that provide delivery service for groceries or ready-to-eat food. While apps like these ask for your credit card information or address for future deliveries, Magic customers are provided with an encrypted link to the online payment service Stripe, where they can plug in their information to be stored and used later.
It's convenient, but convenience isn't free. The requests themselves don't cost anything but Magic does charge customers a base service fee plus the cost of whatever they're having delivered. It's important to note that the services Magic uses, like Instacart and Seamless, also charge fees, which Magic presumably charges customers on top of its own cost for convenience.
(H/T: Daily Mail)
–
Follow Jon Street (@JonStreet) on Twitter