A homeless man in Fort Lauderdale, Florida, insists that all he was trying to do Sunday was ask to use the restroom at a local bus terminal. But something provoked the police officer who ended up pushing the man to the ground and slapping him across the face.
According to WSVN-TV, that officer is now on leave.
"I'm not f***ing around with you. Don't f***ing touch me," Victor Ramirez, an off-duty police officer, said to Bruce Laclair in the video as he pulled on blue rubber gloves, the news station reported.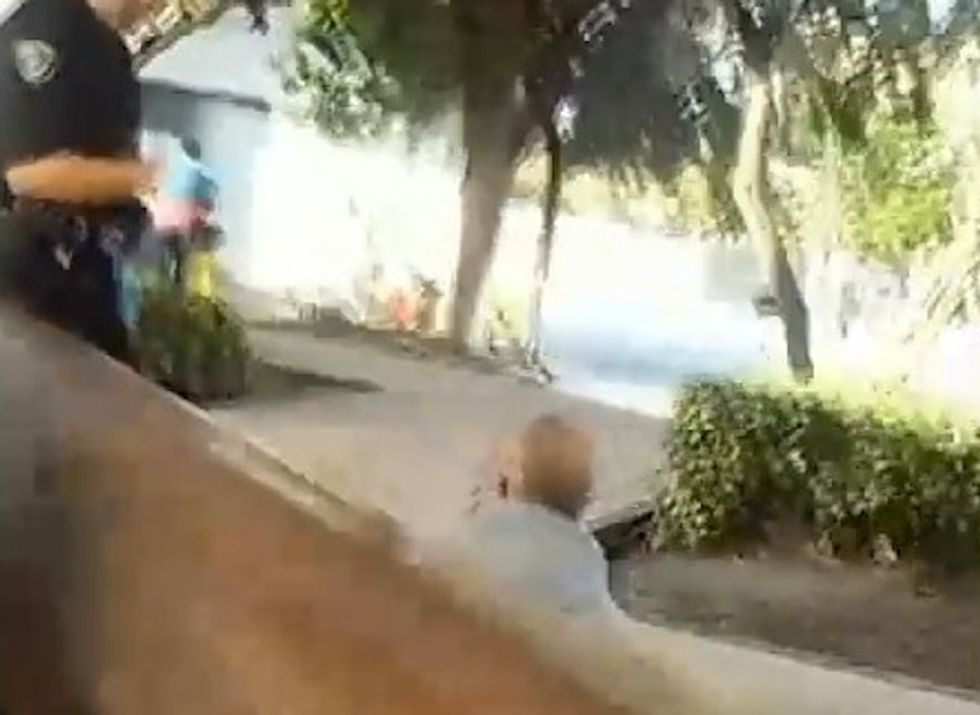 Image source: WFOR-TV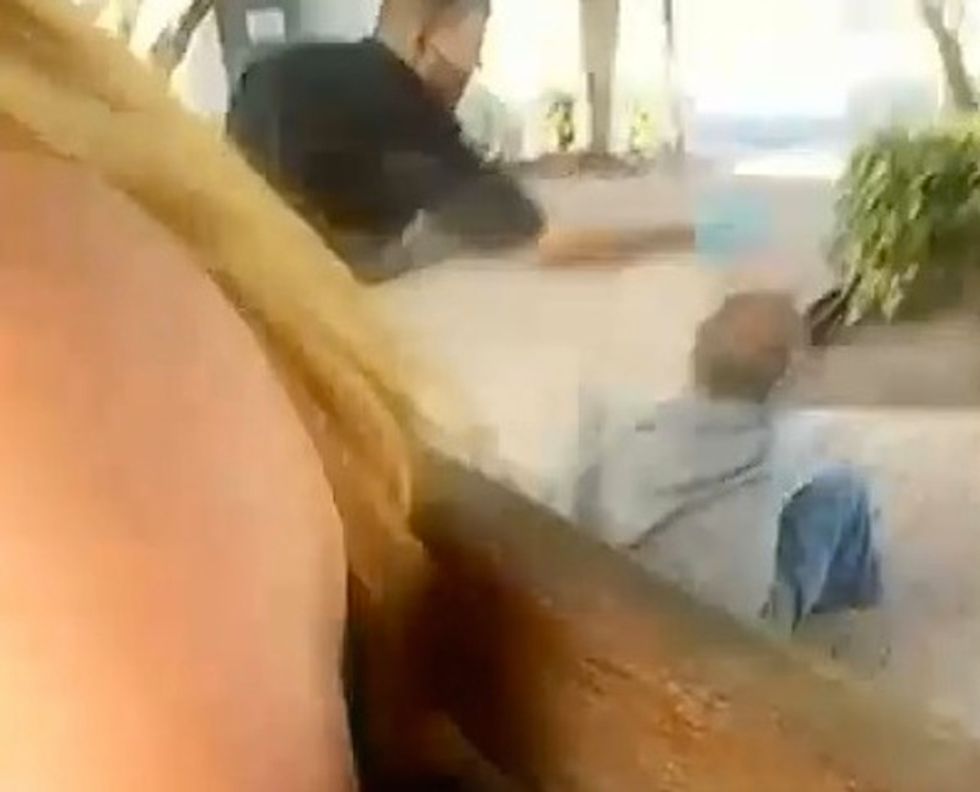 Image source: WFOR-TV
Watch the witness' cellphone video in WFOR-TV's report:
Laclair was arrested, charged with trespassing and later appeared before a judge who told him to avoid the bus station. After he was released, WSVN asked Laclair what provoked the police officer.
"I don't know. I honestly don't know," Laclair said.
"There was a bunch of commotion," witness Gerald Schorder told the Local 10 news station. "The guy didn't raise his hand to the officer at all. The officer just knocked him down with his hands. The guy was defenseless."
WSVN reported that Ramirez wrote in his report that he woke up Laclair and asked him to go somewhere else, giving him enough time to leave the bus station.
The police department is investigating the incident further while Ramirez is suspended.
"If the officer is wrong, I can assure you and the public that this agency and this department is going to do whatever it needs to do to assure that that doesn't happen again, and it's not a reflection of the men and women in this agency," Captain Frank Sousa told WSVN, also noting that the video only shows a snippet of the incident.