Former President George W. Bush said late last week that he is often asked what he misses about being president.
"People say, 'Do you miss much?'" Bush recounted at a military conference last Wednesday.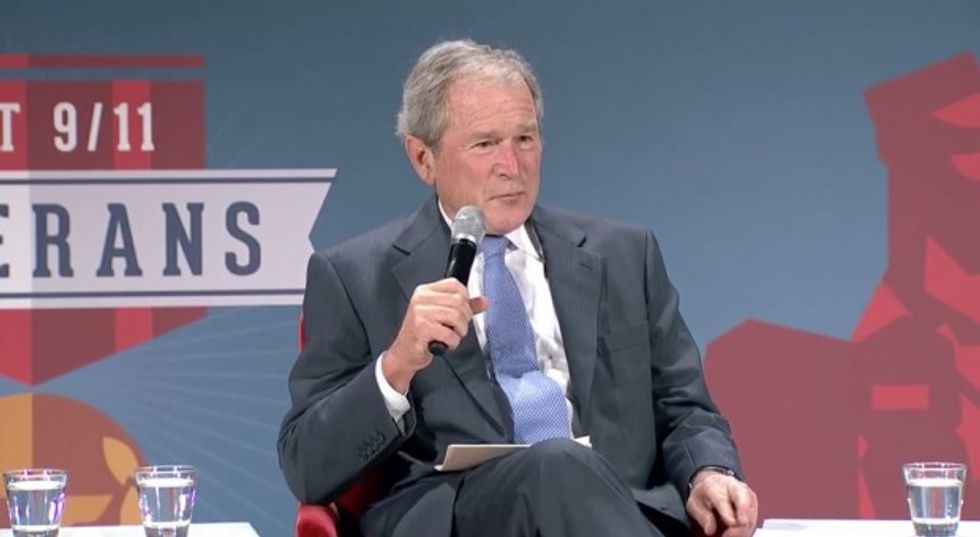 Image source: YouTube
First, the 43rd president used the question to crack a couple jokes.
"I miss ... the Air Force accommodating me with a shower on the airplane that flew me around," he said. "I don't get irritated, but I do have to stop at stoplights now."
Then, things got serious.
"I miss saluting those who volunteer to put themselves in harms way," Bush said. "And I have vowed for the remainder of my life that I will do all I can do to help our vets."
The remarks came at the Military Service Initiative Summit which aimed to bring leaders from the public and private sector together in an attempt to help find solutions that can assist veterans transitioning from the battlefield into civilian life.
—
Follow Oliver Darcy (@oliverdarcy) on Twitter