Secretary of State John Kerry said Wednesday that despite the Islamic State terror group, Americans are actually living in an era of less threats than ever before.
Acknowledging that the idea is "counterintuitive," Kerry insisted "it's true."
"Our citizens, our world today is actually, despite ISIL, despite the visible killings that you see and how horrific they are, we are actually living in a period of less daily threat to Americans and to people in the world than normally," he said. "Less deaths, less violent deaths today than through the last century."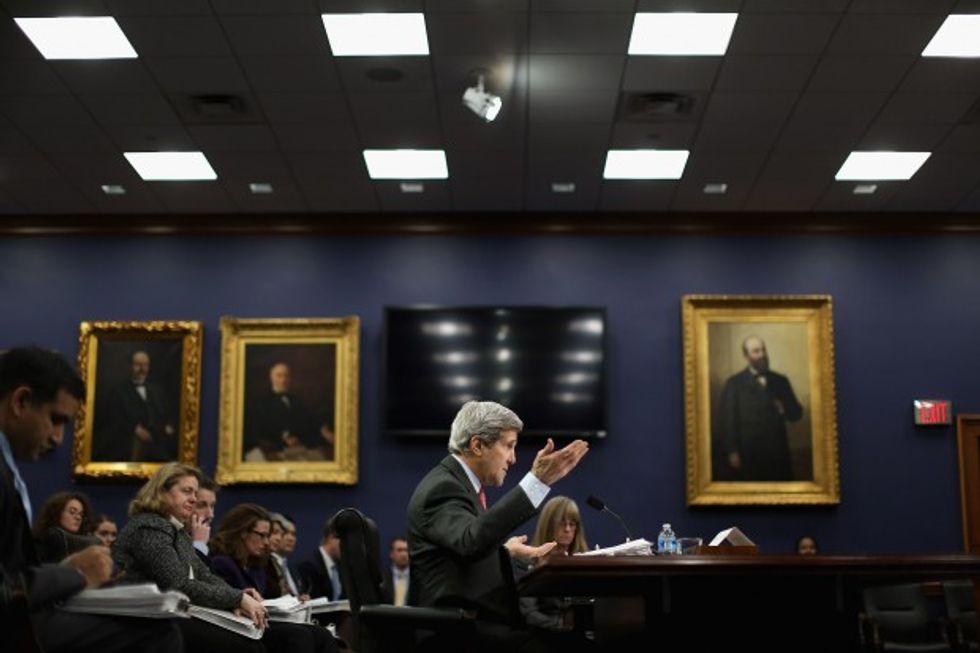 U.S. Secretary of State John Kerry testifies before the House Appropriations Committee's State, Foreign Operations and Related Programs Subcommittee about the his departments FY 2015 budget February 25, 2015 in Washington, DC. (Chip Somodevilla/Getty Images)
"And so even the concept of state war has changed in many people's minds, and we're seeing now more asymmetrical kinds of struggles," Kerry added.
The secretary's comments came the same day that three individuals were arrested in New York City for allegedly plotting to support the Islamic State.
(H/T: Real Clear Politics)
—
Follow Oliver Darcy (@oliverdarcy) on Twitter