Story by the Associated Press; curated by Oliver Darcy.
—
LONDON (AP) — Madonna has given music fans a shock when she tumbled down several stairs at the Brit Awards.
The 56-year-old queen of pop was closing Wednesday's ceremony in London with a performance of her song "Living For Love."
— Scroll do bottom for video —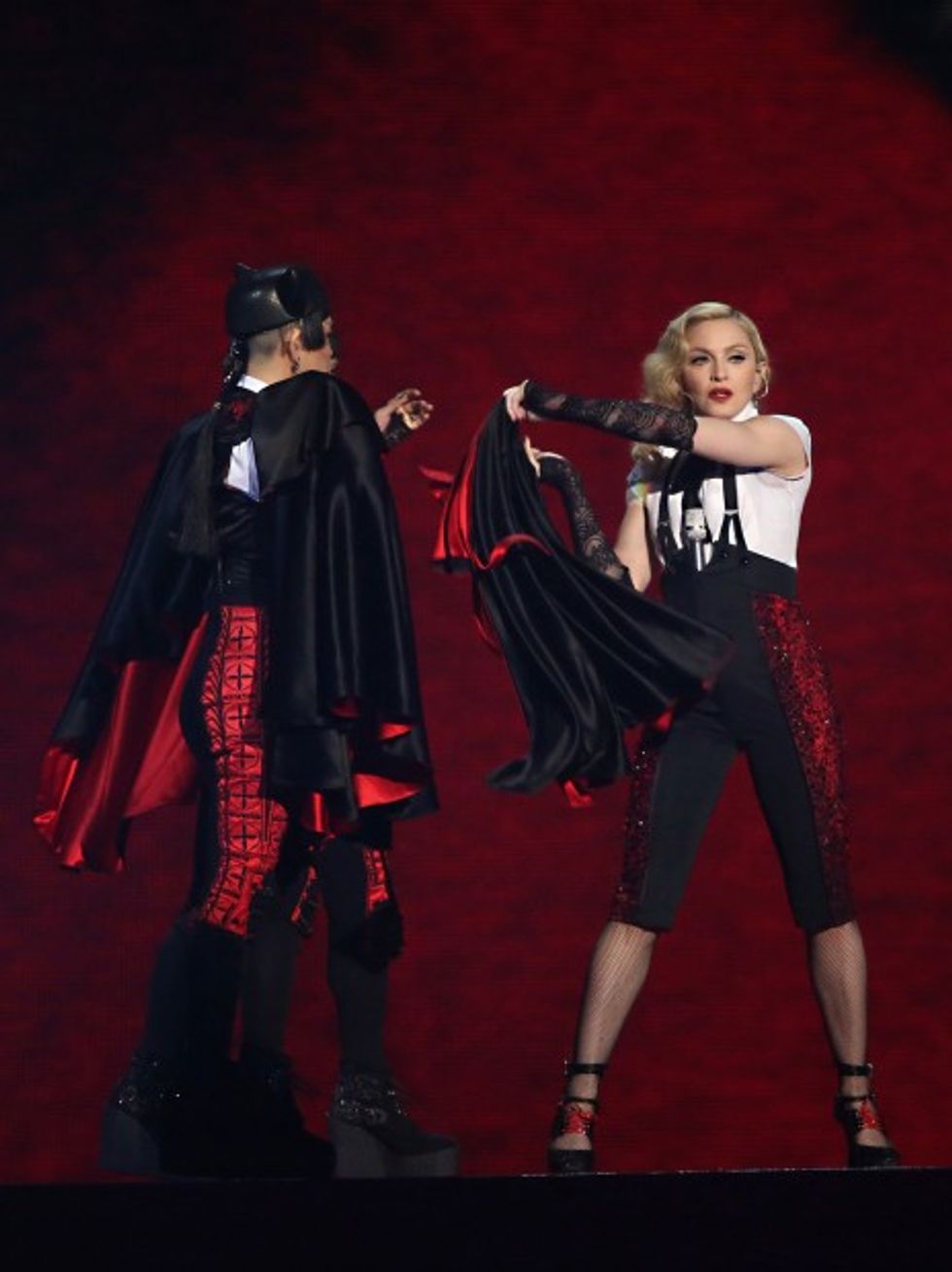 Madonna performs onstage at the Brit Awards 2015 at the 02 Arena in London, Wednesday, Feb. 25, 2015. (Photo by Joel Ryan/Invision/AP)
Madonna entered with a troupe of male dancers and appeared to fumble with a long, flowing cloak she was wearing. A member of the troupe yanked on the garment, which was tied at the neck, but rather than come off it pulled Madonna backward down three steps while her dancers looked on, seemingly in shock.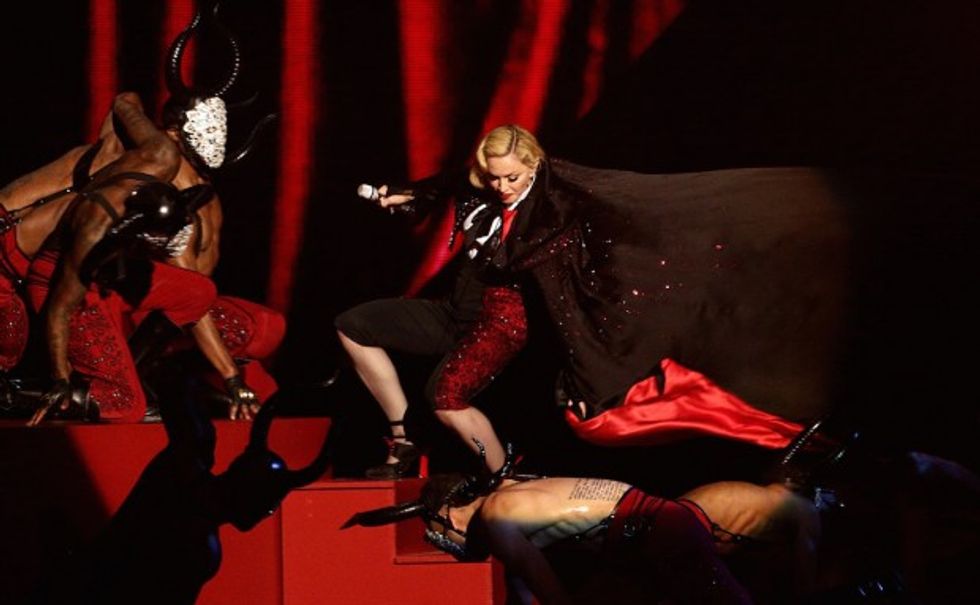 Madonna stumbles whilst performing on stage during the Brit Awards 2015 at the 02 Arena in London, Wednesday, Feb. 25, 2015. (AP Photo/PA, Yui Mok)
In a post on Instagram after the performance, Madonna said she was doing OK.
"My beautiful cape was tied too tight! But nothing can stop me and love really lifted me up!" she wrote. "Thanks for your good wishes! I'm fine!"
The song includes a lyric about stumbling, then continues "I'm gonna carry on" — and Madonna did, continuing the matador-themed routine.
The fall drew an instant, and mostly sympathetic, reaction from ceremony attendees and television viewers.
"I feel for her," singer Ashley Roberts told ITV news. "She's a pro, though, and she kept going."
Kanye West and Taylor Swift also performed at the Brit Awards, the U.K. equivalent of the Grammys.
—