NATIONAL HARBOR, Md. — It's an unlikely situation in which Hillary Clinton "ends up sounding like a Republican."
But addressing conservative activists on Thursday, American Principles Project education director Emmet McGroarty warned that Common Core could lead to the downfall of the eventual 2016 GOP presidential candidate.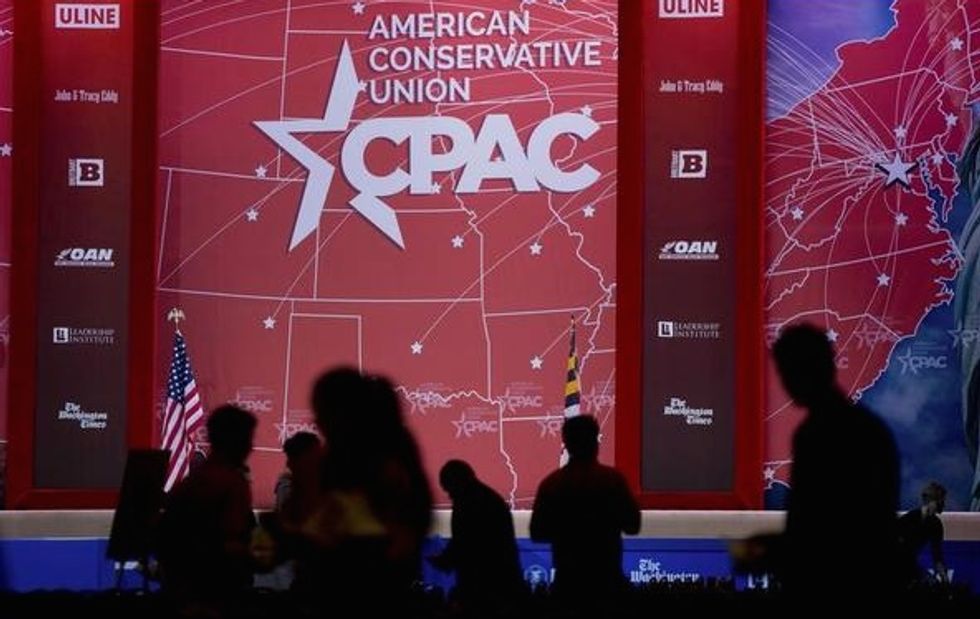 Bloomberg/Bloomberg via Getty Images
McGroarty said that most of the Republicans eyeing up a 2016 run are against Common Core.
"The question is not, 'Are you for or against Common Core?'" McGroarty said at the Conservative Political Action Conference, just outside Washington. "The question is, 'Are you fighting Common Core? How are you working to prevent a travesty like this from ever happening again?'"
But while many GOP presidential hopefuls have recognized Common Core's failings, McGroarty said — he cited "fuzzy math" setting students behind and the replacement of classic literature with "informational texts" as two of the most egregious Common Core failures that put American kids behind their peers in other countries — quite a few have a somewhat complicated relationship with the standards.
Louisiana Gov. Bobby Jindal has come out strong against Common Core, despite initially supporting it, and former Florida Gov. Jeb Bush has been resolute in his support for the standards.
McGroarty didn't name any names on Thursday, but he predicted that a "split vote" in the primary could lead to a pro-Common Core Republican getting the party's presidential nomination.
Such a candidate, McGroarty said, would be "unelectable" against the Democrats' Clinton.
"Hillary doesn't have a lot of Common Core baggage," McGorarty noted, saying that a "very smart and very shrewd" Clinton will use Common Core support against any pro-Common Core Republican nominee.
That nominee will be doomed, McGroarty said, because the American revolt against Common Core is strong and growing.
"Parents are looking at what's coming home in their children's backpacks, and they're appalled," McGroarty said. "Common Core locks children into inferior education."
Bush is set to address CPAC on Friday afternoon.
—
Follow Zach Noble (@thezachnoble) on Twitter