After 90 years of living in New Jersey and service in World War II, it's safe to say that Navy veteran Samuel J. Kapral loves America.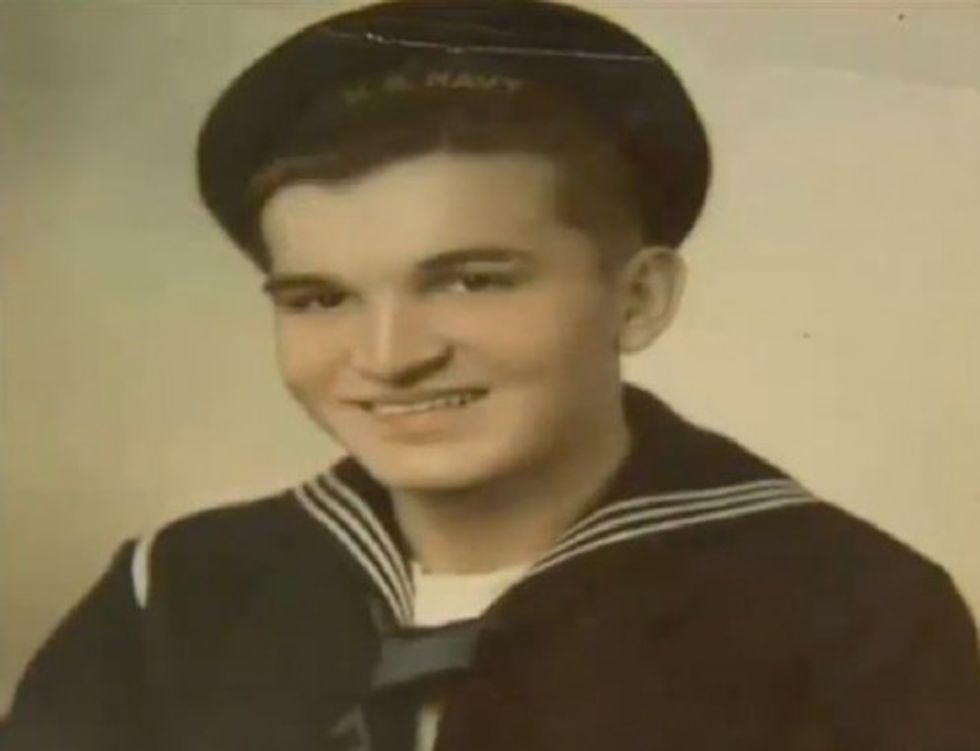 Samuel J. Kapral in the Navy. (Image source: WCBS-TV)
But he said there's one thing that's bothered him "ever since I could remember" — the design of the American flag.
Image source: Getty Images
The red, white and blue — as well as the stars and stripes — are great in and of themselves, but the lifelong Clifton resident said the space for the stars is too small.
"Why are they in such a limited area?" he told WCBS-TV, adding that from a distance they're barely recognizable.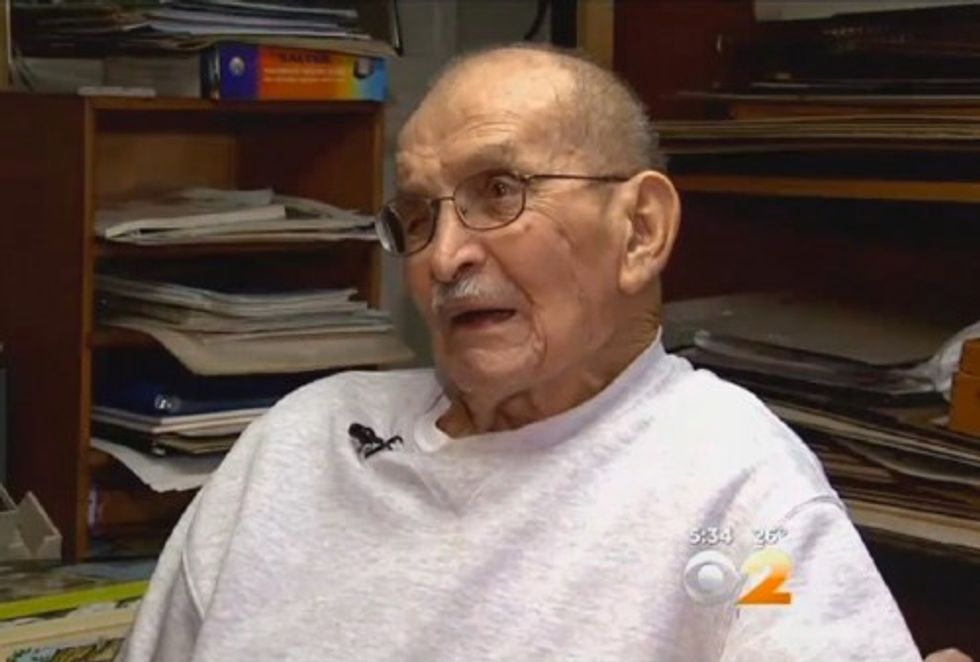 Image source: WCBS-TV
So four years ago Kapral set about redesigning the flag, finally coming up with a look that expands the blue field for the stars to nearly half the area of the flag.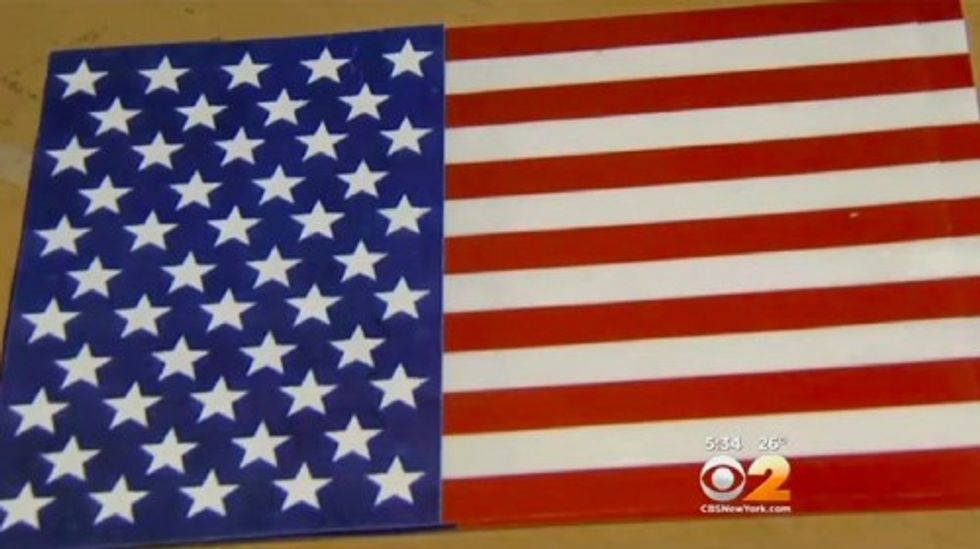 Image source: WCBS-TV
And Kapral wasted no time looking for an endorsement from President Barack Obama, sending him a letter in September that included comparisons of between his design and the present look of the flag.
"I just hope he has a chance to see it," he told WCBS.
But what do others think? "I know some people are very sentimental about this," Kapral told the station, adding that his own son doubts Dad's new design will gain traction.
So WCBS showed Kapral's design to a tough audience — New Yorkers walking the streets.
"That's his proposed design?" Josh McCord replied after taking a peek. "No, why should we change it?"
"It's so highly symbolic of our country and people are so attached to it, no," Gary Scheft told the station.
For Kapral, it's simply an update that still keeps the spirit of Old Glory intact. He added to WCBS, "We modernize everything else on the market."
What do you think of Kapral's redesign? Take our Blaze poll (under the video) and add your comments.
—
Follow Dave Urbanski (@DaveVUrbanski) on Twitter