More than a dozen House Democrats have proposed legislation that would give the Justice Department the authority to investigate deaths at the hands of police officers, and to punish those officers as if they were any other citizen involved in murder or manslaughter.
The Police Accountability Act, from Rep. Hank Johnson (D-Ga.), is a response to recent deaths that have prompted civil rights investigations at the Justice Department, but failed to result in any federal charges. Just this week, it was reported that the department would not find any violations against Officer Darren Wilson in the death of Michael Brown in Missouri.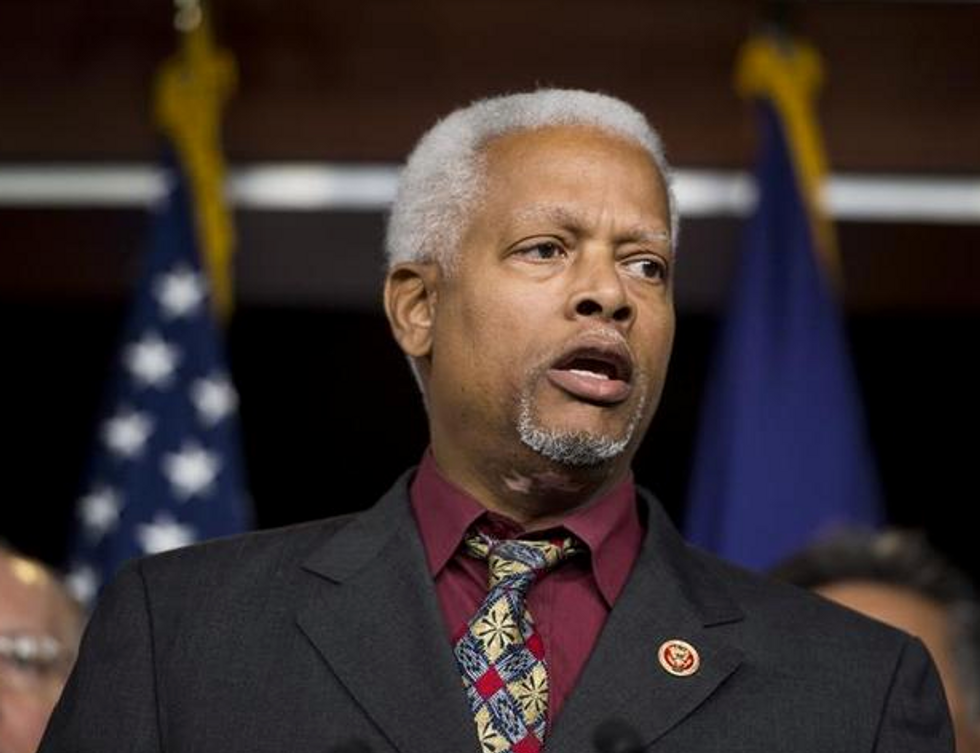 Rep. Hank Johnson (D-Ga.) has a new bill that would let the Department of Justice investigate 'police killings.' Image: Bill Clark/CQ-Roll Call,Inc.
Johnson said his bill would give the department another way to punish local police if they are acquitted by local juries and when federal civil rights charges can't be pursued.
"In the wake of recent events in New York, New Jersey, Ohio, and Missouri, it has become clear that some police officers don't follow the law when acting in the line of duty," said Johnson. "Police killings of unarmed civilians have got to stop. The Police Accountability Act will help ensure a more thorough review of cases involving law enforcement officers."
Johnson said his bill would let the department conduct murder investigations, and hold police to the same standard that any civilian would be held to in a similar situation.
The bill is cosponsored by 12 House Democrats, most of whom are members of the Congressional Black Caucus.