Greenville, SC averages just over an inch of snow per year. This week, when the area was hit with a rare snowstorm that left 3 to 6 inches of snow in the region,  WYFF-TV reporter Myra Ruiz was inspired to grab a sled and show us all "the proper way to sled down a hill that's more muddy than snowy."
The short ride did not end well. Ruiz launched herself down the slope and slammed into a large snowball.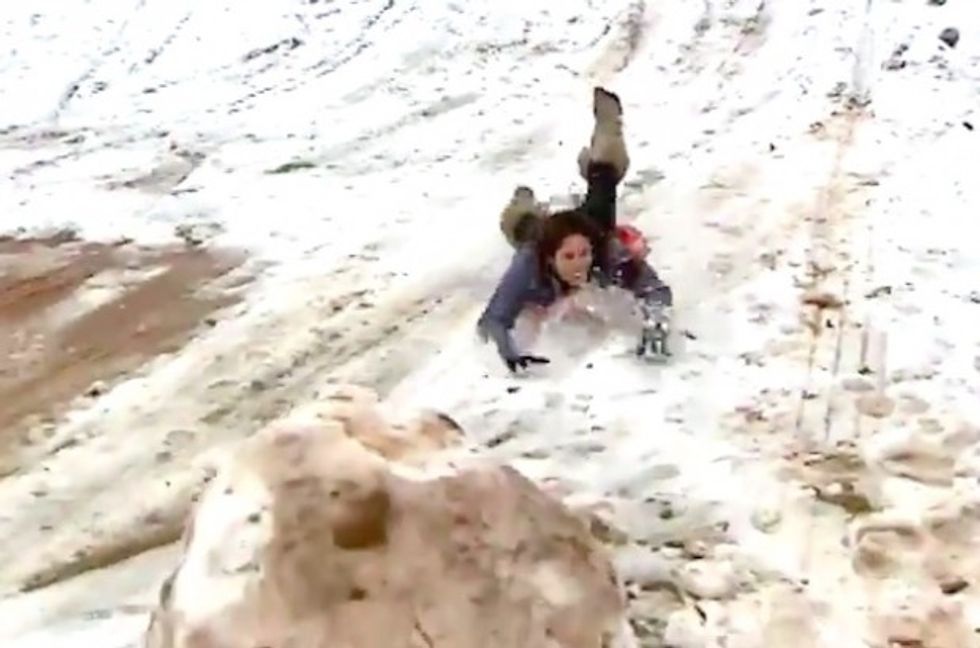 Image: YouTube
Despite the unfortunate end to her ride, Ruiz remained cheerful. The station also reported that her cameraman was also caught in a snow accident, getting hit by a child on a sled. Both reporter and cameraman were unhurt.
Watch the clip that's headed straight to this month's "news bloopers" reel:
__
Follow Mike Opelka (@Stuntbrain) on Twitter.