The Congressional Budget Office this week told the Senate that passing legislation to permanently defund President Barack Obama's executive action on immigration would increase annual budget deficits, by about $6.3 billion over the next decade.
That's about $630 million per year, a price the GOP seems willing to pay to end a policy they say is illegal and would let millions of illegal immigrants stay and work in the United States.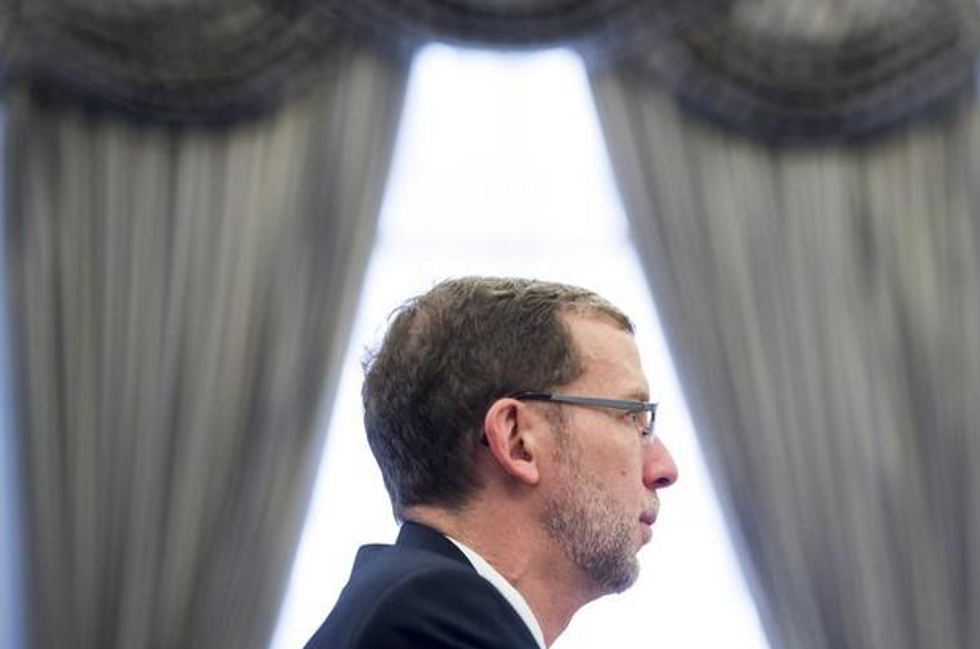 CBO Director Doug Elmendorf told Republicans this week that ending Obama's immigration action would cost money, not save money. Image: Bill Clark/CQ-Roll Call,Inc.
CBO's estimate was based on a new Senate bill that would defund Obama's action — Senate Republicans are hoping to start debate on that bill as early as next week.
But CBO said the legislation, from Sen. Susan Collins (R-Maine), would prevent millions of illegal immigrants from working and paying taxes, which would result in reduced taxes of $18.9 billion over the next decade.
The bill would also save the government from having to spend money to implement the program, and said this would save about $12.6 billion. But that still leaves a net $6.3 billion that would be lost if Obama's program were blocked.
While CBO treats repealing Obama's immigration action as something that would cost money, the other way to look at the estimate is that implementing Obama's plan would slightly increase federal revenues, due to the expectation of higher tax collections.
Democrats are likely to point to the CBO report in the coming weeks as another reason why Congress shouldn't repeal Obama's action. But that argument is unlikely to be enough — immigration has become the top issue for congressional Republicans, and they have been pushing for weeks for a way to defund it.
Republicans have also been highly skeptical of how the CBO scores legislation. Last year, Republicans said they would not reappoint Doug Elmendorf as CBO director, and this week, they chose a Republican as the new director — Keith Hall, who worked under President George W. Bush at the Bureau of Labor Statistics.
CBO's letter to Collins on immigration was written by Elmendorf. Read it here: