SACRAMENTO, Calif. (TheBlaze/AP) — New Jersey Gov. Chris Christie told California Republicans the party should not rush to choose a 2016 presidential nominee because of pressure from pundits and donors.
Christie — a possible 2016 presidential candidate — addressed about 500 lunch guests Saturday at the California Republican Party's convention in Sacramento.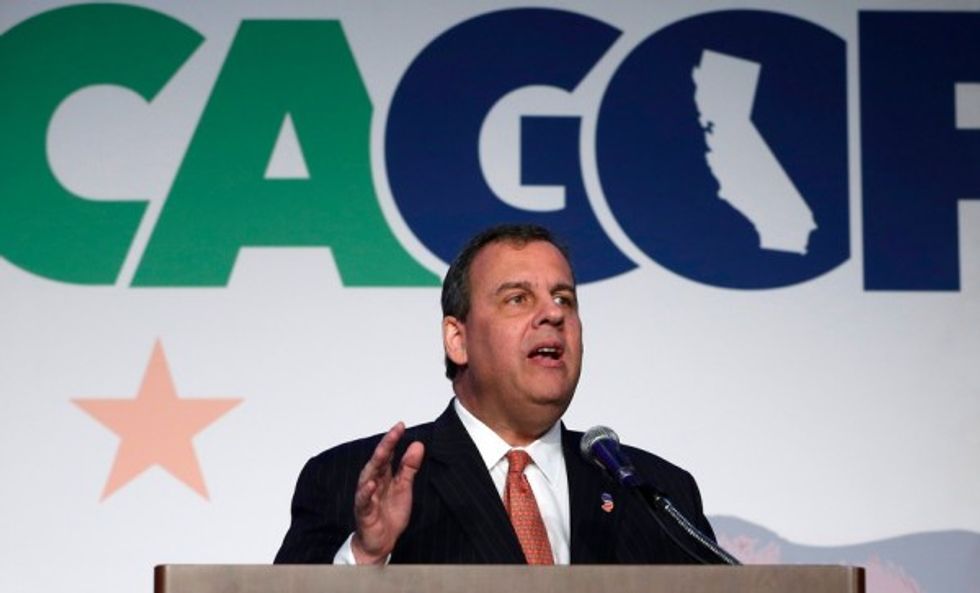 New Jersey Gov. Chris Christie addresses delegates at the California Republican Party Spring 2015 Organizing Convention in Sacramento, Calif., Saturday, Feb. 28, 2015. (Image source: AP/Rich Pedroncelli)
He said news stories in the coming months will say Republicans can't afford a long nomination battle and should "unite behind whatever candidate appears to have the most money, the most endorsements or the best press coverage."
But he reminded the audience that former California Gov. Ronald Reagan didn't win the presidential nomination until May 1980, and President Barack Obama didn't win the Democratic nomination until June 2008.
Christie is in California raising money for his political action committee but appears to be struggling to lock up donors.
—
Follow Dave Urbanski (@DaveVUrbanski) on Twitter