Minnesota fans are a special breed.
Kevin Garnett, who returned to the Minnesota Timberwolves to uproarious approval this month, has no bigger fan, perhaps, than, "Jiggly Boy."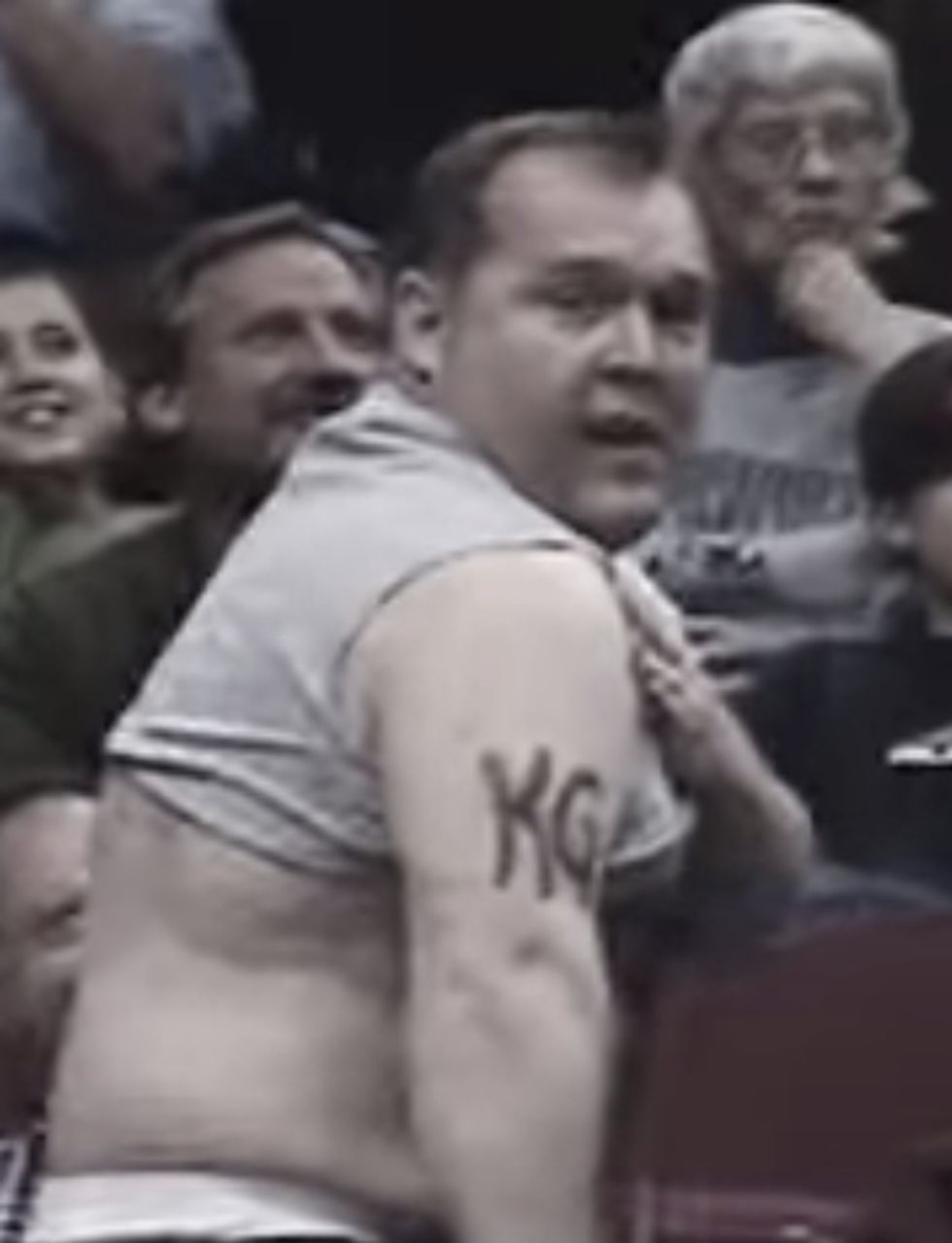 Image via YouTube
In a video put out by the team on Friday, footage from 2003 shows the fan dancing and tearing off his shirt, revealing a "KG" stamp on his arm, before security escorts him out.
Then the video cuts to the present day, with Garnett back on the court and "Jiggly Boy" sitting in the stands.
The stadium crew trains their cameras on the guy three times trying to get him to dance.
Did the fan bust a move, or had he grown too old and wise for such shenanigans?
Watch below to find out:
—
Follow Zach Noble (@thezachnoble) on Twitter