They told their parents they were going on a day trip.
Then, police said, they headed for the Islamic State.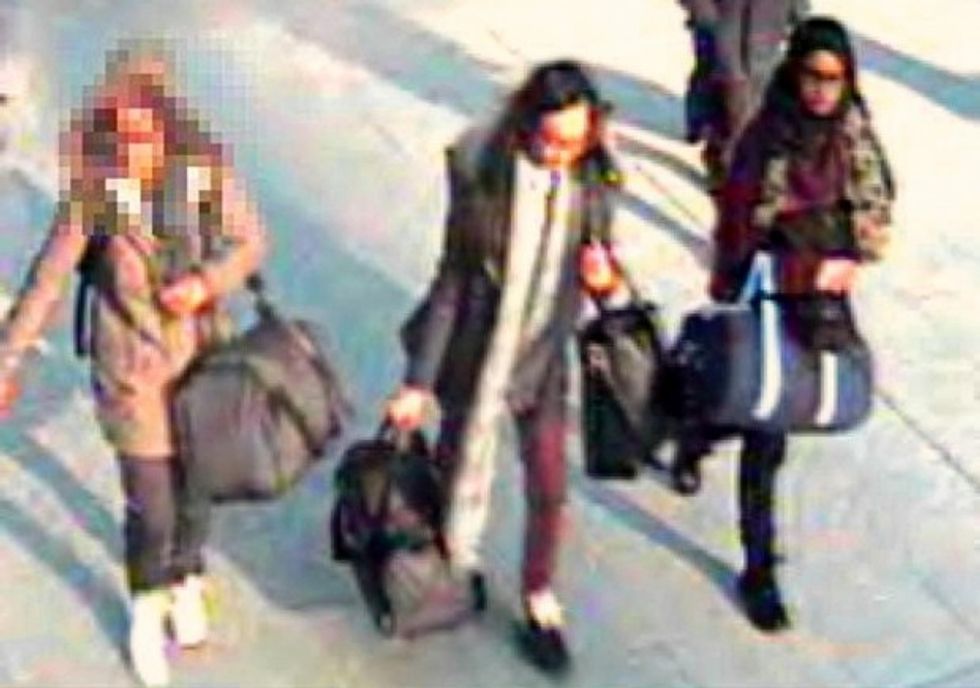 Shamima Begum, 15, Kadiza Sultana, 16, and an unidentified 15-year-old girl are believed to have left the U.K. to join the Islamic State. (Image credit: Metropolitan Police via the U.K. Guardian)
Turkish media are reporting that the three British schoolgirls who fled home on Feb. 17 were captured on camera at the Bayrampasa bus station, near Turkey's border with Syria.
Wearing heavy coats and backpacks — as well as more somber Islamic clothing than they were wearing when they left the United Kingdom — 15-year-old Amira Abase, 15-year-old Shamima Begum and 16-year-old Kadiza Sultana can be seen boarding a bus, A Haber reported.
Watch the video below:
British police have stated that they believe the girls have reached Syria.
The question remains why the young women are attracted to a notoriously misogynistic terror group.
—
Follow Zach Noble (@thezachnoble) on Twitter