Each morning, the disgusting evidence of a rat infestation in Raneeeta Singh's Sacramento-area apartment was everywhere. But her landlord wouldn't let her out of her lease until she gave more proof.
Singh set up a video camera and documented the rodents crawling around her apartment at night. Only then, KPIX-TV reported, was she allowed out with one further stipulation: her landlord didn't want her to talk about the infestation.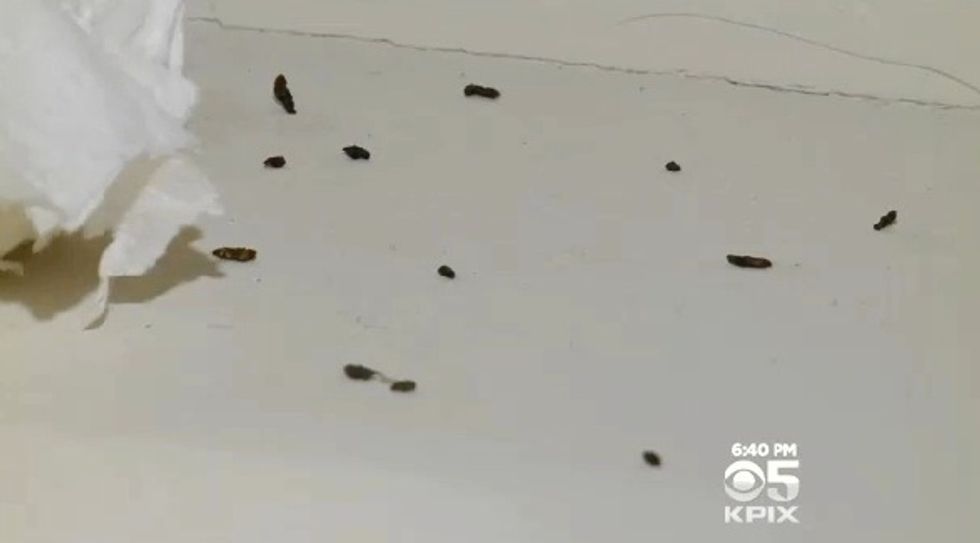 Image source: KPIX-TV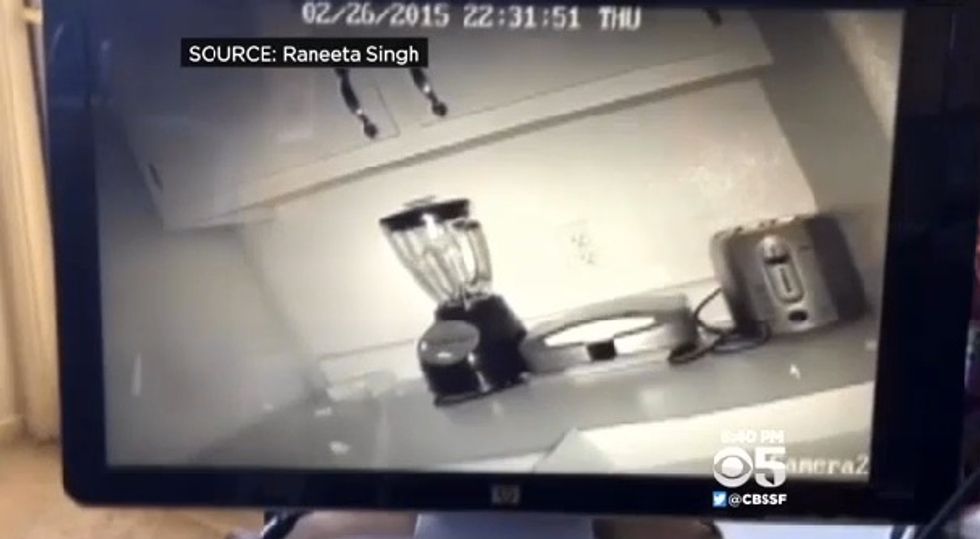 Image source: KPIX-TV
But she refused.
"I want whoever moves in here next time, into this complex specifically, [to] know there's a rat issue," she told the news station, her voice raspy as a result of illness that she said was brought on by the rodent infestation.
Watch KPIX's report with some of Singh's video of the rats:
Despite having an exterminator try to fix the problem, the rats kept frequenting Singh's apartment.
"We have to cover the sofa because we have rats crawling on our sofa every night," Singh told the news station. "We have urine on our sofa and we have urine on our counters. I have to bleach every single thing in the morning."
KPIX reported that Singh is happy to finally be leaving and noted the landlord would not talk about the issue to the media.