Hillary Clinton used only a personal email account to conduct official government business during her time as secretary of state, a move that possibly resulted in the violation of federal rules.
According to a New York Times report, Clinton never had a government email address during her four years at the State Department and her aides took no steps to archive her emails on the agency's servers as required by the Federal Records Act.
The revelation only came to light after the House Benghazi committee requested Clinton's correspondence in regards to the 2012 attacks. Clinton turned over approximately 300 emails to the committee that had all been sent on her personal address.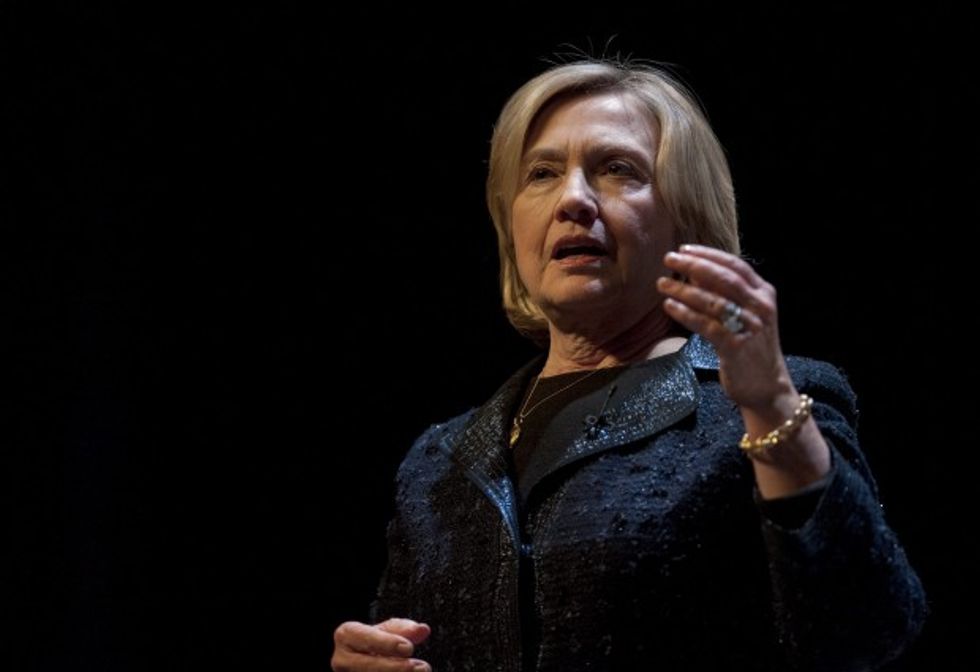 Former U.S. Secretary of State Hillary Rodham Clinton speaks to a crowd in Saskatoon, Saskatchewan on Wednesday, Jan. 21, 2015. (AP Photo/The Canadian Press, Liam Richards)
Jason R. Baron, a lawyer and former director of litigation at the National Archives and Records Administration, told the Times he was very alarmed and perplexed by the report.
"It is very difficult to conceive of a scenario — short of nuclear winter — where an agency would be justified in allowing its cabinet-level-head officer to solely use a private email communications channel for the conduct of government business," he said.
The Times noted that other government officials and secretaries of state have used personal emails to conduct some government business in the past, but reported that officials found her exclusive use of the email odd.
"I can recall no instance in my time at the National Archives when a high-ranking official at an executive branch agency solely used a personal email account for the transaction of government business," Baron told the Times.
Director of the National Security Archive Thomas Blanton explained why a government address should be used by high-ranking officials.
"Personal emails are not secure," he told the Times. "Senior officials should not be using them."
The Times reported that Clinton did not respond to their request for comment.
—
Follow Oliver Darcy (@oliverdarcy) on Twitter