Tom Carter sat parked in his SUV at Yellowstone National Park's Lamar Valley and watched as an angry bison barreled toward him.
"Don't run into our car," he said in the video he took of the incident.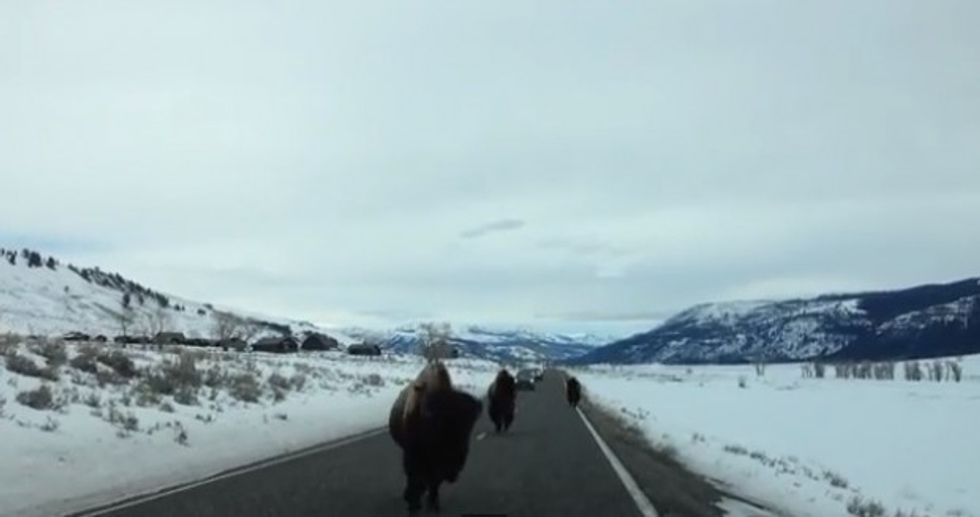 Image source: YouTube
But the bison just did not listen.
"Holy crap!" a woman in the car said upon impact.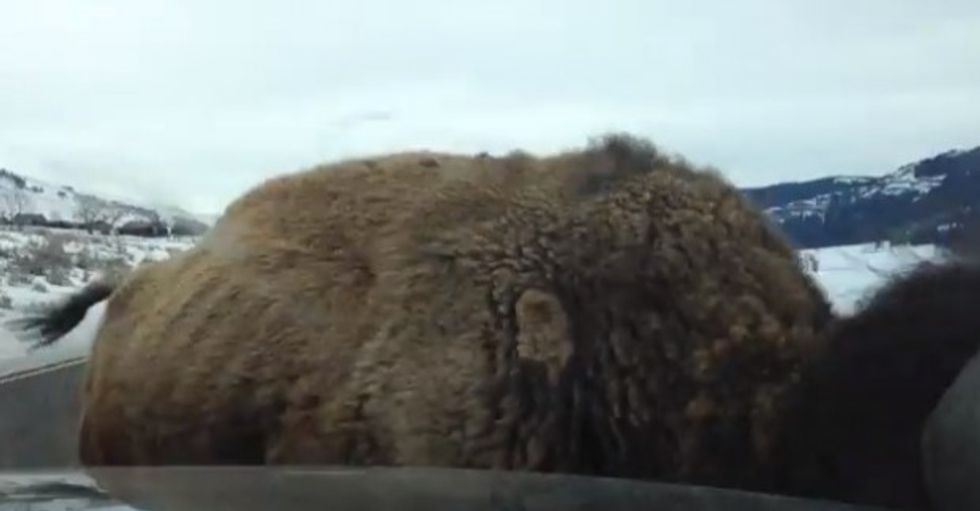 Image source: YouTube
Carter wrote on YouTube that the bison were provoked by "foolish tourists" who chased them.
Carter wrote that the Nissan Xterra owned by Suzie Hollingsworth sustained about $2,787 worth of damage.
"That's more than a dollar per pound of the 2,000 pound bison!" he said.
Watch the footage:
The lesson to be learned here: "Never harass wild animals. Once aroused, give them time and space to calm down. Never chase wild animals!"
(H/T: Reddit)