After sheriff's deputies in Butler County, Ohio, posted images of a suspect wanted on burglary, assault and abduction charges on Facebook, officers believe the actual suspect replied to the post with a taunting message.
"I ain't tripping half of them don't even know me," the reply said.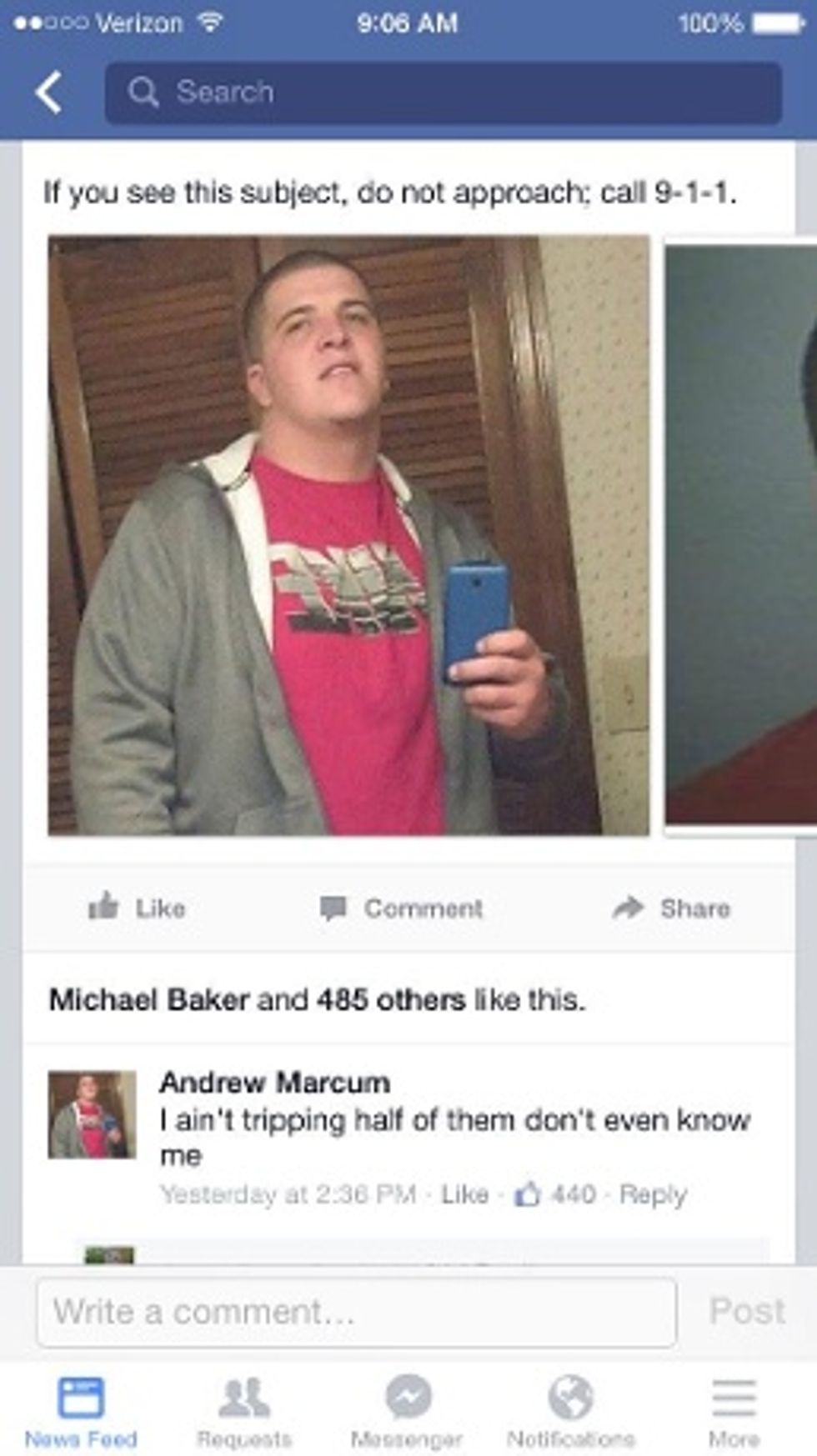 Source: WLWT-TV
Butler County Sheriff Richard Jones said he believes it was Andrew Dale Marcum, the wanted suspect, who posted the response to mock officers. He called it a little "exciting" and warned Marcum in a press conference that he was "poking the bear."
"I take that as a challenge, and I take this as a challenge," he said. "And as we speak this individual is taunting the police, and it's not good to taunt the police."
Jones also posted a hilarious personal message to Marcum on Twitter:
Hey Andrew Marcum we've got your room ready... pic.twitter.com/iYkANLD9hZ

— Richard K. Jones (@butlersheriff) March 3, 2015
Then, less than 24 hours later, Jones tweeted a photo of Marcum's embarrassing mugshot:
Andrew Dale Marcum... pic.twitter.com/6Tq146Edoh

— Richard K. Jones (@butlersheriff) March 4, 2015
The sheriff got his man.
Marcum was arrested on several outstanding warrants for burglary, assault and abduction. He's currently in his "room" in Butler County.
(H/T: WLWT-TV)
---