Teenagers are into risky behavior — that's news to no one.
But what exactly are teens doing when it comes to drugs, alcohol and tobacco?
The addiction experts at Project Know decided to take a crack at cataloguing the rise and fall of different drugs over ten years in American high schools, using data from Centers for Disease Control and Prevention studies, and they produced a series of telling infographics about U.S. teens' drugs of choice.
Overall, the trends seem positive: compare 2014 to 2003, and you'll see high schoolers using a lot fewer drugs.
The lone exception in Project Know's nine-drug study: marijuana.
As talk of legalizing cannabis swept the nation in the past few years, high schoolers' habits seemed to follow suit, with marijuana usage surging higher in 2013 than it was in 2003 even as high schoolers' use of most drugs, cigarettes and even alcohol declined over that decade.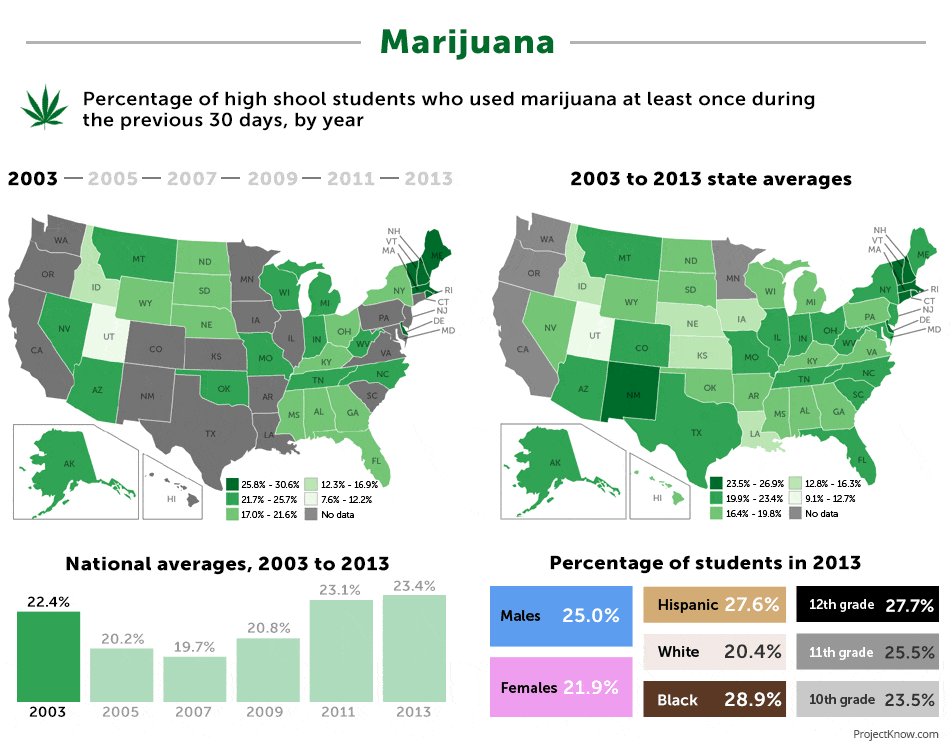 GIF via Project Know
During a longer timespan, high schoolers' marijuana usage went from less than 15 percent in 1991 to nearly 25 percent in 2014.
A lot of the marijuana use is likely explained by the fact that teenagers just don't think the drug is that dangerous anymore, following the rapidly changing opinions of the rest of the country.
Even at the 2015 Conservative Political Action Conference, only 27 percent of polled attendees said marijuana should remain illegal, while 40 percent said it should be fully legalized and untaxed.
But while high schoolers may be toking up a bit more, they've laid off the harder drugs and drinking — check out the infographics below to see the shifting face of high school drug use in America.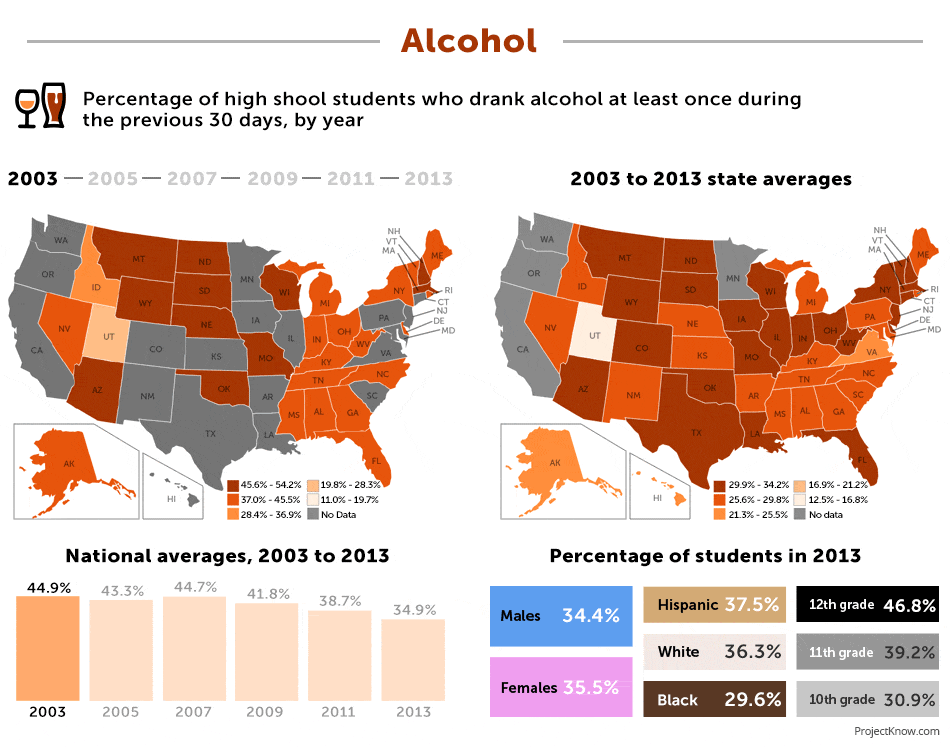 GIF via Project Know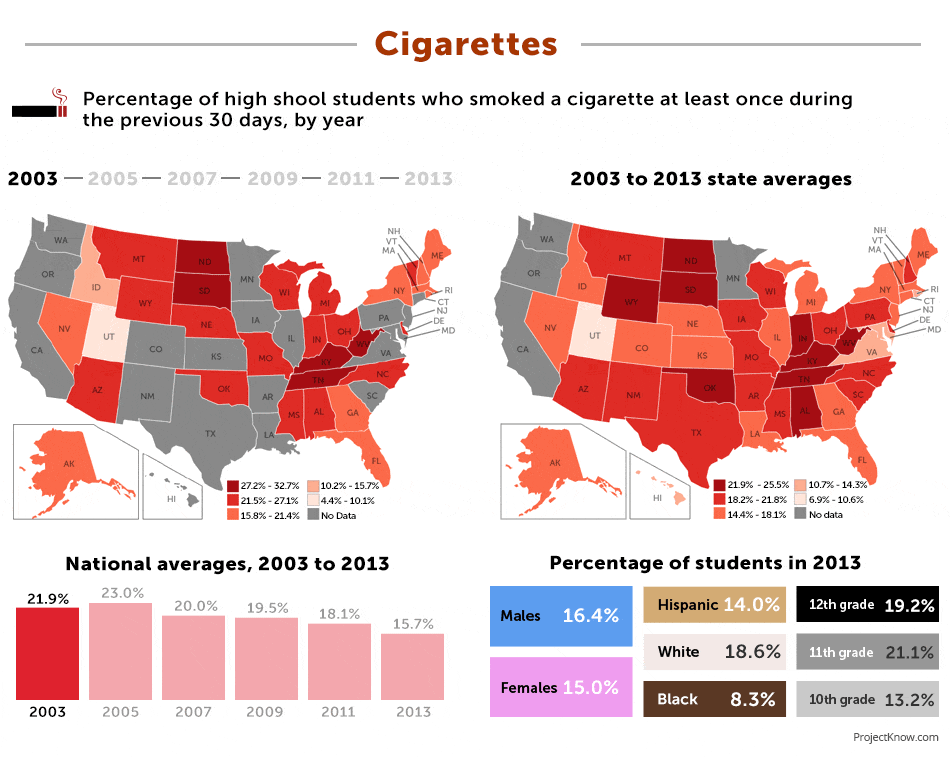 GIF via Project Know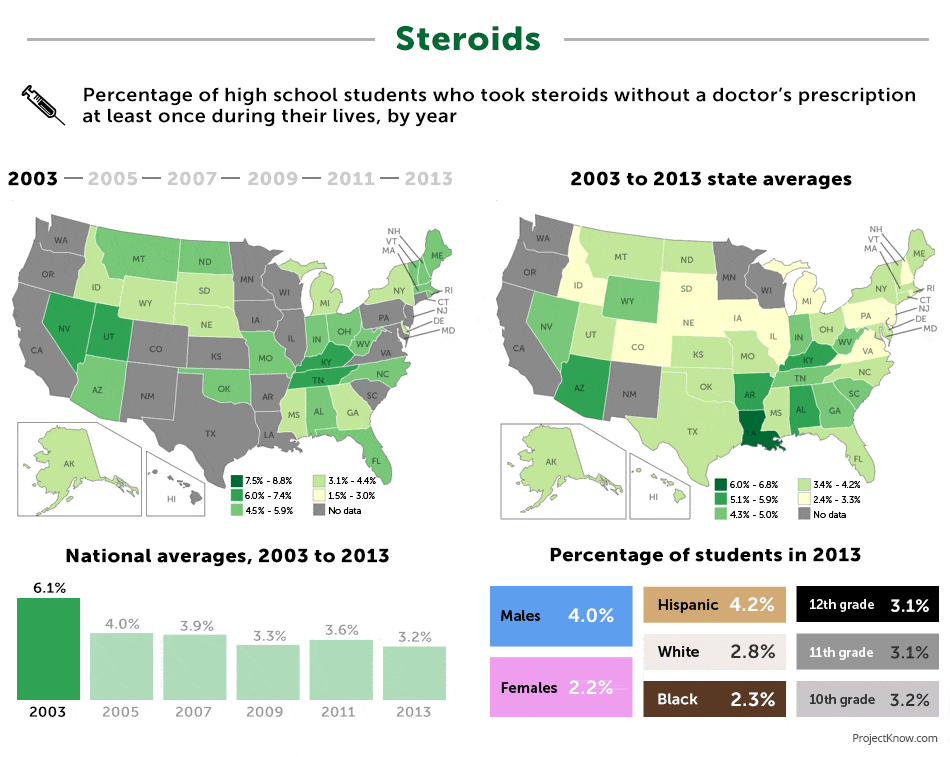 GIF via Project Know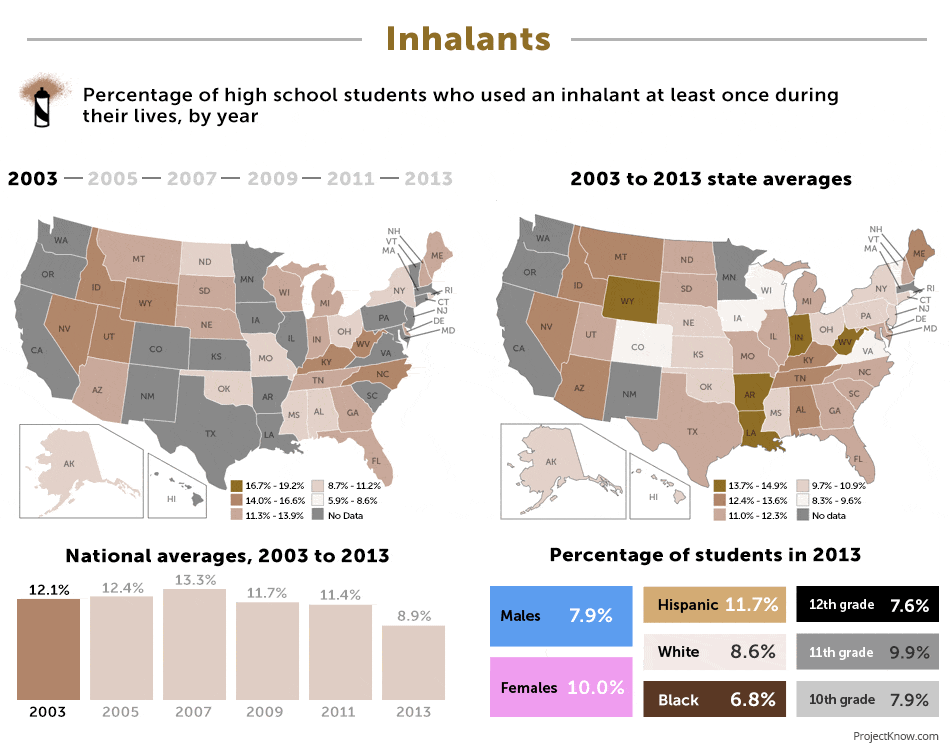 GIF via Project Know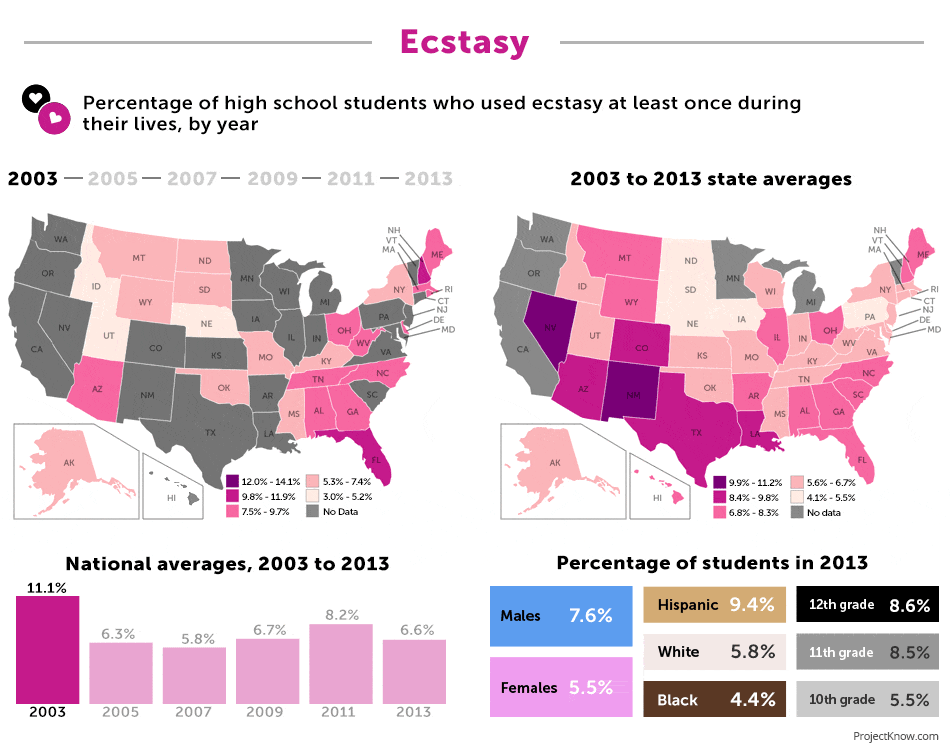 GIF via Project Know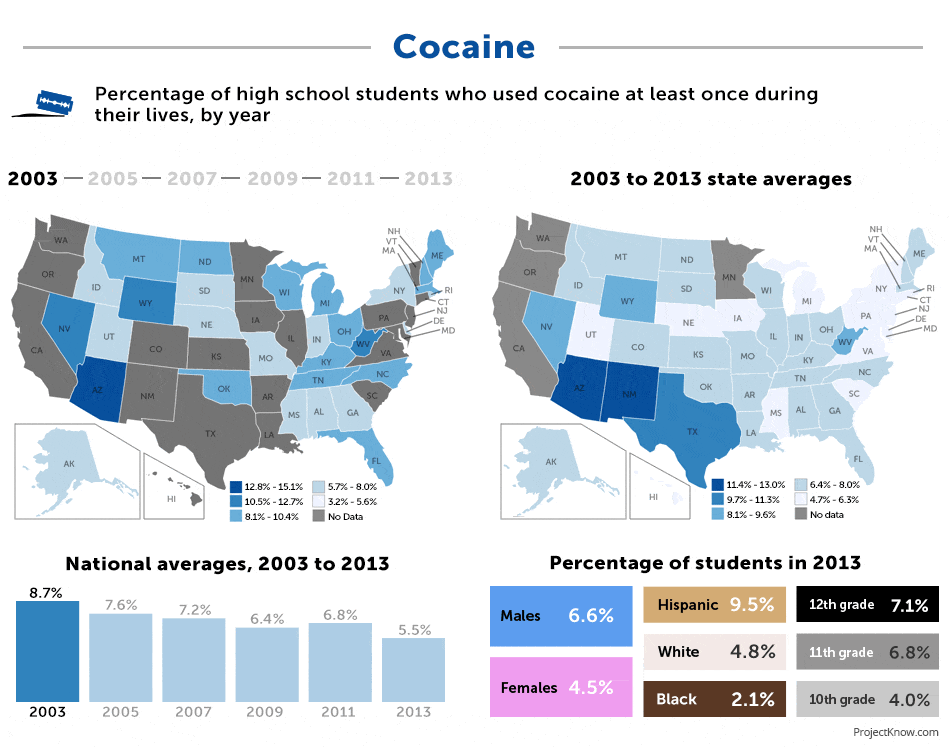 GIF via Project Know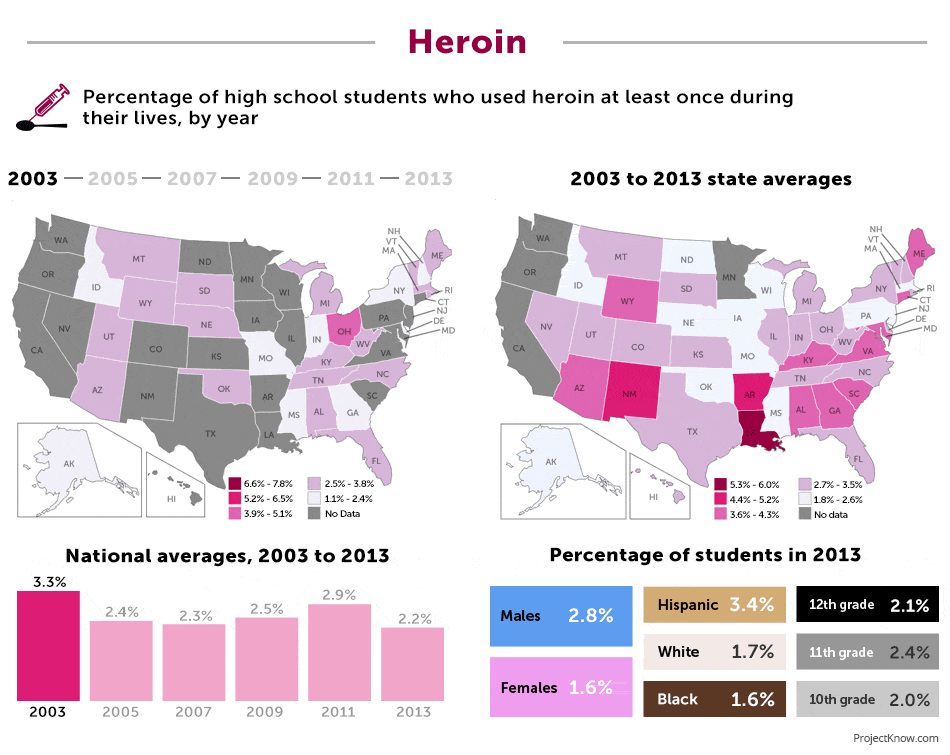 GIF via Project Know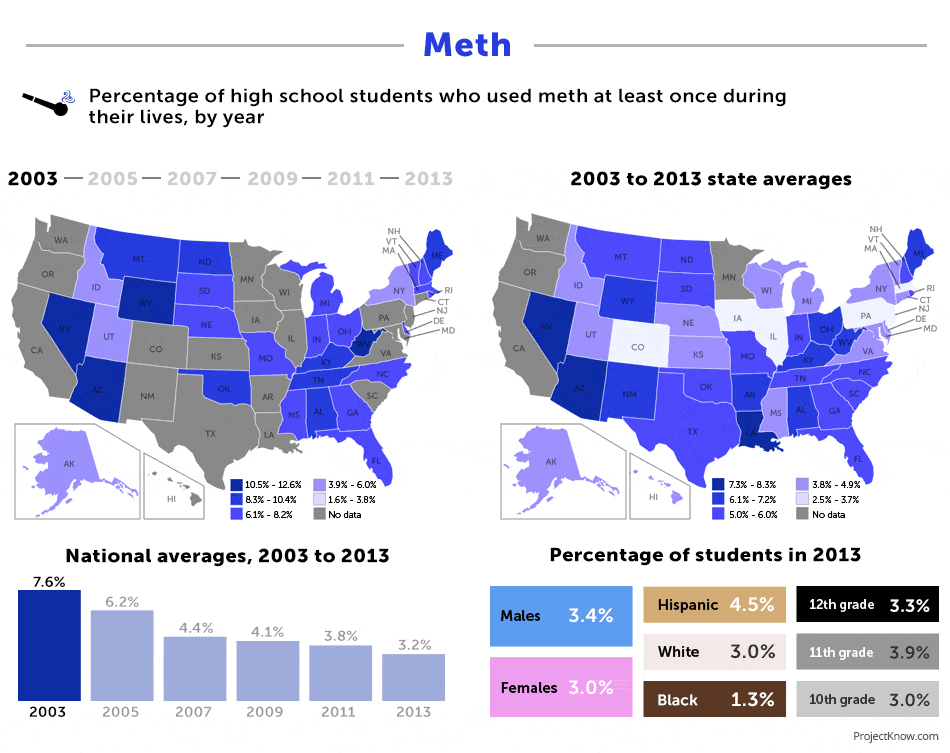 GIF via Project Know
Read the full study at Project Know here.
—
Front page image via Shutterstock
—
Follow Zach Noble (@thezachnoble) on Twitter