What ice fishermen in Pennsylvania pulled up from their hole left them in disbelief.
Just watch:
Instead of a fish, plant debris or an old shoe, the men appear to have caught a live duck.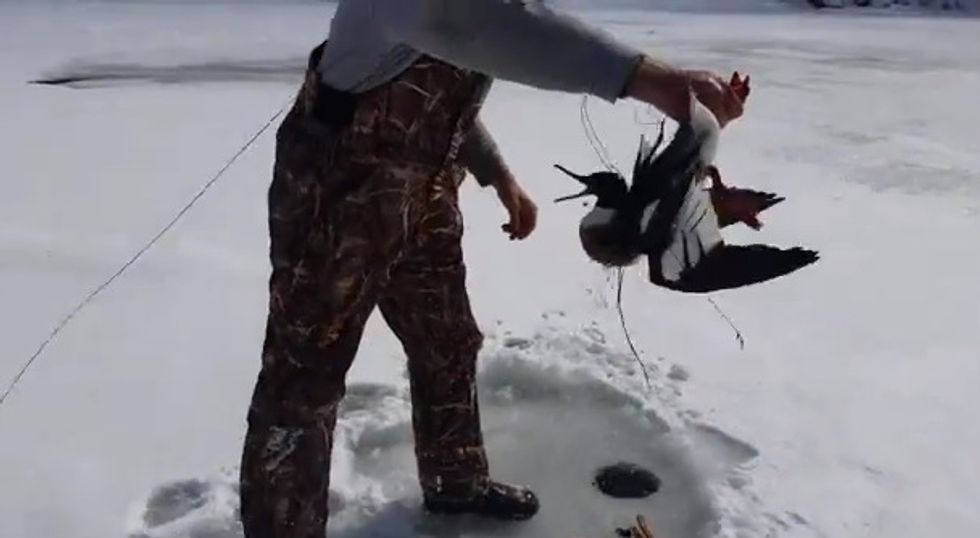 Image source: YouTube
"You're kidding me!" one of them said. "Wow, that's amazing."
The men freed the bird from the snagged hook and set him scurrying across the ice.
The duck seemed no worse for wear.