Urine might not be such a waste after all.
Students at the University of the West of England in Bristol and the global aid agency OxFam have developed a toilet capable of turning pee into power, Reuters reported.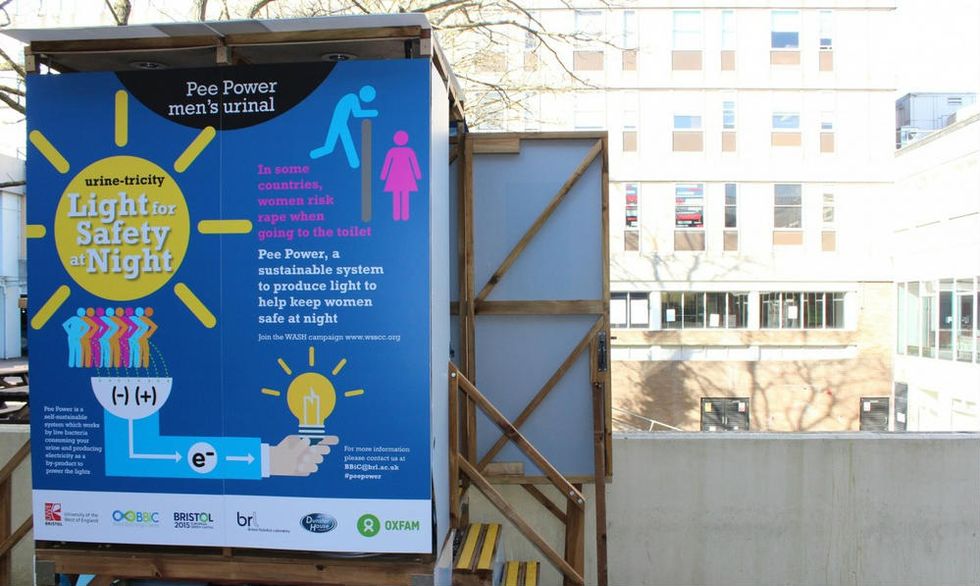 Image source: University of the West of England- Bristol via the Guardian
How is that possible?
The toilet contains microbial fuel cell stacks with microbes that feed on urine, producing biochemical energy that is then converted into electricity. The students who tested it produced enough energy to power one light bulb.
"This technology is about as green as it gets, as we do not need to use fossil fuels and we are effectively using a waste product that will be in plentiful supply," Ioannis Ieropoulos, director of the Bristol BioEnergy Centre and leader of the team that led the discovery, told Reuters.
According to the Guardian, about 1.7 trillion gallons of urine are produced throughout the world every year, making it a cheap and sustainable potential form of energy.
Ieropoulos said the toilet cost around $900 to make, though the actual cells used in the toilet only cost about $2 to produce.
But its uses could be more consequential than just a lower bill every month: University researchers have been working with OxFam to determine how the microbial fuel cells could be used to provide electricity to people in refugee camps.
"Living in a refugee camp is hard enough without the added threat of being assaulted in dark places at night. The potential of this is huge," said Andy Bastable, head of water and sanitation at Oxfam.
Ieropoulos told the Guardian they've already proven that the technology works and also recognized the "huge impact" it could have.
Reuters reported that the first toilet is expected to be sent to refugee camps within the next six months and possibly to more places without electricity after that.
—
Follow Jon Street (@JonStreet) on Twitter