Glenn Beck spoke at the Launch Festival in San Francisco on Thursday, calling those he encountered at the tech conference some of the most inspiring he has met with. He called them the "dreamers and doers of tomorrow," and many of the attendees seemed to embrace him as well.
Beck interviewed Jim Gilliam, the founder and CEO of NationBuilder and Naval Ravikant, the co-founder of AngelList, for his television program.
"The most effective way to organize is people sharing their stories with each other," Gilliam, whose organization helps communities big and small organize, said. "The way that you scale that is, you create the leadership capacity within your donors, your supporters, your customer base."
Beck, who has long criticized Senate Majority Leader Mitch McConnell, cringed when Gilliam said the Kentucky Republican has used his site effectively in the past to organize his supporters.
"They really got into it ... The senator was actually there," Gilliam said. "I was pretty impressed by that."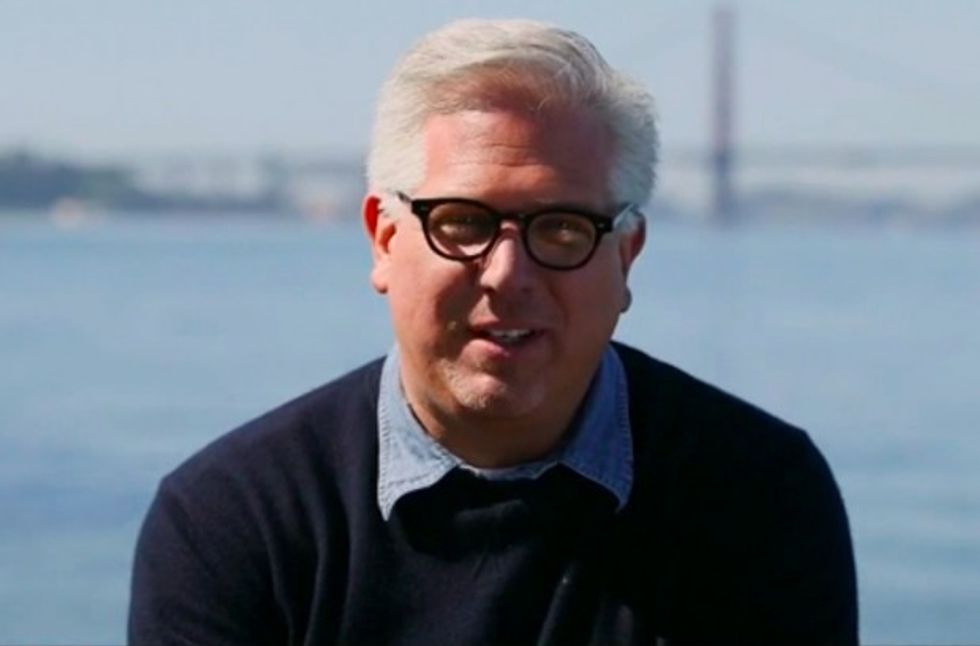 Glenn Beck speaks on his television program March 5, 2015. (Photo: TheBlaze TV)
Gilliam has stated that the Internet is his religion, and told Beck that despite his Christian upbringing, he "found God somewhere else."
"God is just what happens when humanity is connected," he said. "The power of that community is immense. And what I spend a lot of time thinking about is, there is a God of love. There is also a God that can be very vicious and judgmental. And I see so much of that happening."
"You're thinking of God as humanity," Beck said.
"You can see it happening," Gilliam remarked. "We're in this adolescence of understanding what that power really is and how we can most effectively channel it. ... [But] I'm really hopeful that people will look more and more to how they can contribute to making this world better, making this a God more of love than of vengeance."
Ravikant spoke about the future of technology, saying he is optimistic about it, but that it comes with its perils as well.
Referencing the Fermi Paradox, he remarked: "The reason why no alien civilization has contacted us is because any sufficiently advanced alien civilization blows itself up very quickly. The time period between the invention of radio waves and cheap, easy nuclear weapons or the equivalent is very small, and so civilizations don't survive that long."
That doesn't mean humanity should stop progressing he said, or "we might as well go back and not even light a fire."
"That's the basis of the human species, otherwise we wouldn't be top of the food chain," he said.
But he warned that anytime a law is written or a technology is developed, "it'll eventually fall in the hands of the worst people."
"Who wins in the end?" Beck asked.
"We do. People. As long as we don't blow ourselves up," Ravikant concluded.
[mlbvideo content_id= 40995283]
The full episode of The Glenn Beck Program, along with many other live-streaming shows and thousands of hours of on-demand content, is available on just about any digital device. Click here to watch every Glenn Beck episode from the past 30 days for just $1!