When Sen. Jeff Sessions (R-Ala.) pressed EPA Administrator Gina McCarthy on whether past climate change "models" predicting how fast temperatures would increase have turned out to be accurate, she couldn't provide an answer. It was only one part of a tense exchange on climate change between McCarthy and the GOP senator during an Environment and Public Works Committee meeting on Wednesday.
Sessions also asked McCarthy about data that he claimed indicates that the moisture content of soil around the world might be even greater than in the past. But when the EPA chief again said she didn't know what he was talking about, Sessions raised his voice a few decibels.
"Well, you need to know! Because you are asking this economy to sustain tremendous cost and you don't know whether or not the soil worldwide is more moist or less moist?" Sessions said.
When pressed about the decrease in hurricanes, McCarthy replied, "I cannot answer that question. It's a very complicated issue."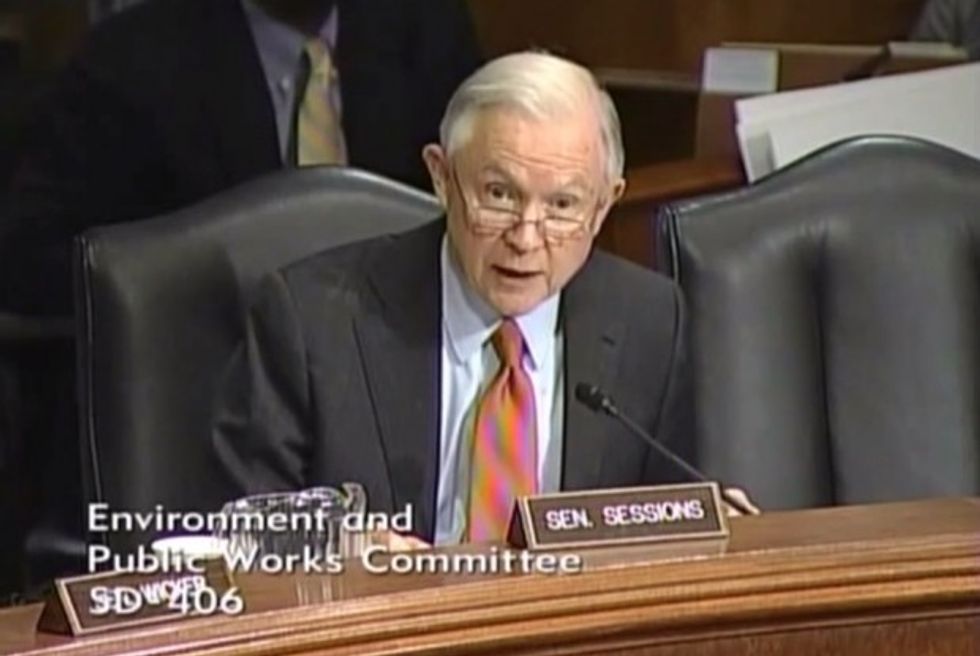 (YouTube)
She managed to provide yet another non-answer on the issue of past climate change models that made predictions on how quickly temperatures would rise.
"I do not know what the models actually are predicting that you are referring to," McCarthy said, adding that there are several different models. She would later reiterate, "I cannot answer that question specifically."
"This is a stunning development, that the head of the Environmental Protection Agency -- who should know more than anybody else in the world, who is imposing hundreds of billions of dollars in cost to prevent this climate temperature increase -- doesn't know whether their projections have been right or wrong," Sessions said.
Watch the exchange below:
---