Rep. Don Young (R-Alaska) blasted his fellow lawmakers Thursday during a House Natural Resources Committee meeting, saying it makes decisions without consulting the opinions of people who actually live in the state they're impacting.
In this case, Young responded to a letter sent by 79 congressmen to the committee that encouraged Interior Secretary Sally Jewell to protect grey wolves, an animal Young supports taking off the endangered species list, the Washington Post reported.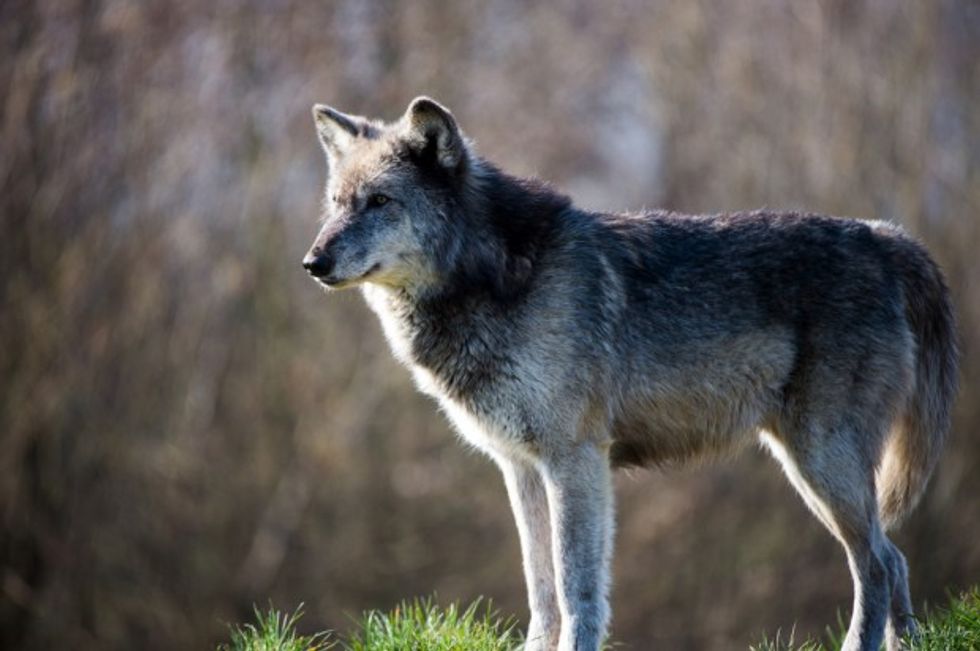 Young argues that the grey wolf population is healthy and the animal should thus be taken off the endangered species list. (Photo credit: Shutterstock)
"How many of you have got wolves in your district?" he asked, according to the Post. "None. None. Not one. They haven't got a damn wolf in their whole district. I'd like to introduce them in your district. If I introduced them in your district, you wouldn't have a homeless problem anymore."
Watch Young make his comments to the committee:
Young explained his position more in a statement issued later that day.
"The analogy I made today was intended to be hyperbolic in nature, in order to stress the point that wolves are a serious problem for communities who deal with them," Young said. "Anyone who's dealt with a healthy, roaming wolf population, as we have in Alaska, understands that these predators have a detrimental impact on wildlife populations. If you misunderstood my comments, just imagine the impact a healthy wolf population would have on your own town, community or congressional district. It would wreak havoc and place anything in their reach in great jeopardy."
In a news release, Young said that the wolf population is healthy and "should not be protected under the Endangered Species Act."
"Science should direct listings and delistings, as it has in this case," he said. "The Fish and Wildlife Service used science to delist the wolf, while others are trying to use procedural and emotional arguments to fight this in court.
This is not the first time Young has made controversial statements.