In a stunning display of logic avoidance, a State Department spokeswoman on Friday insisted that while former Secretary of State Hillary Clinton used her personal email during her tenure, that does not mean she violated her own rule that department employees should not use personal email.
Fox News uncovered an unclassified cable from 2011 that instructed State Department workers to "avoid conducting official department business from your personal email accounts."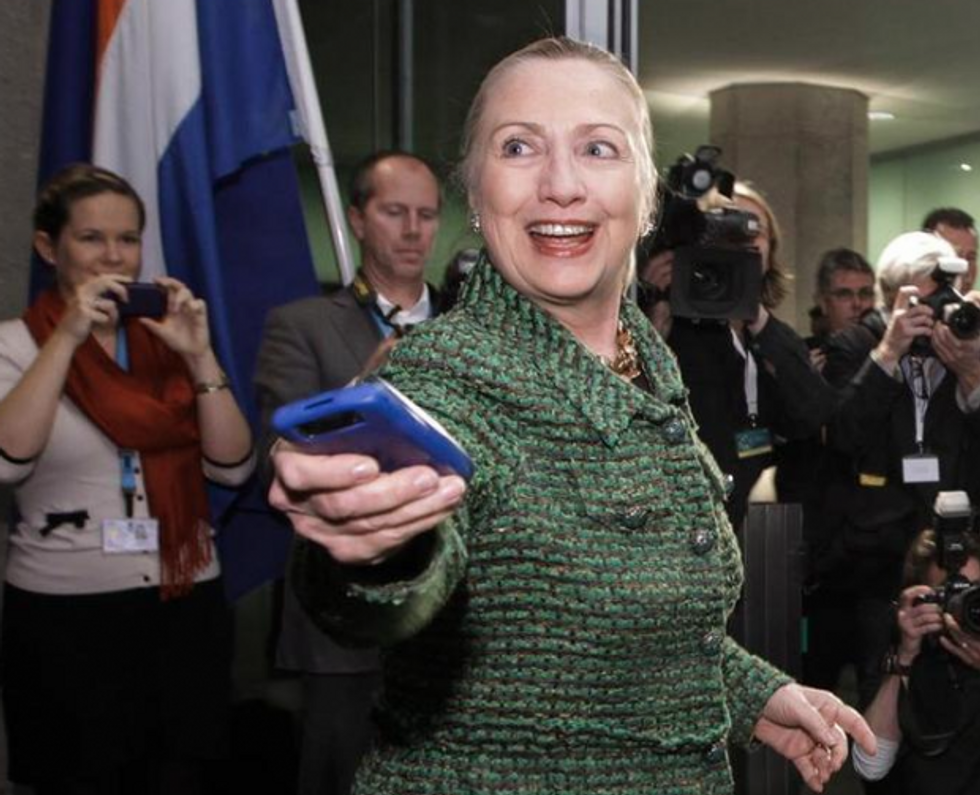 Former Secretary of State Hillary Clinton did not violate her policy against using private emails when she used private emails, according to the State Department. Image: AP Photo/J. Scott Applewhite, Pool/File
That cable ends with Clinton's electronic signature at the bottom, indicating that she backed the policy guidance on emails.
As a result, it would seem clear that by using her own personal email system while serving as secretary, Clinton went against her own guidance to other officials. But Friday, State Department spokeswoman Marie Harf refused to connect those two dots when she was asked if she thinks Clinton violated her own guidance.
"I don't," Harf told reporters. "I think that's an oversimplification of what's going on here."
"I understand there's a cable that in general has some guidance and best practices in it, but I think drawing that conclusion is going a step too far," she added.
Harf also sought to put some distance between the cable and Clinton, by saying it was not "her" guidance at all, even though Clinton clearly approved it.
"This isn't her best practice guidance," Harf said. "Her name is at the bottom of the cable, as is practice for cables coming from Washington. Some people think she wrote it, which is not accurate."
The State Department is currently reviewing the 55,000 pages of emails that Clinton has turned over, and will work to decide what emails or what parts of emails can be released to the public.
Harf was asked several questions about what might happen if it's discovered that Clinton sent out sensitive but unclassified information from her private email. But she declined several times to answer what might happen, and instead hid behind the idea that it's only a possibility that officials will discover that Clinton made this mistake.
"I am just not going to speculate on those kinds of hypotheticals," she said. When pressed further on what State's policy is when this happens, she said, "I can check and see."
Harf tried a third way of downgrading the issue — by arguing that the cable is just guidance, and not a firm rule. But many have already said one official was forced to resign after failing to follow the email guidance, indicating that in practice, State took the guidance fairly seriously.
"This cable is a guidance on best practices, it's certainly not regulations," she said.