Story by the Associated Press; curated by Dave Urbanski
CORAL GABLES, Fla. (TheBlaze/AP) — Former President Bill Clinton is defending his foundation's receiving donations from foreign governments as Hillary Rodham Clinton considers a 2016 presidential campaign.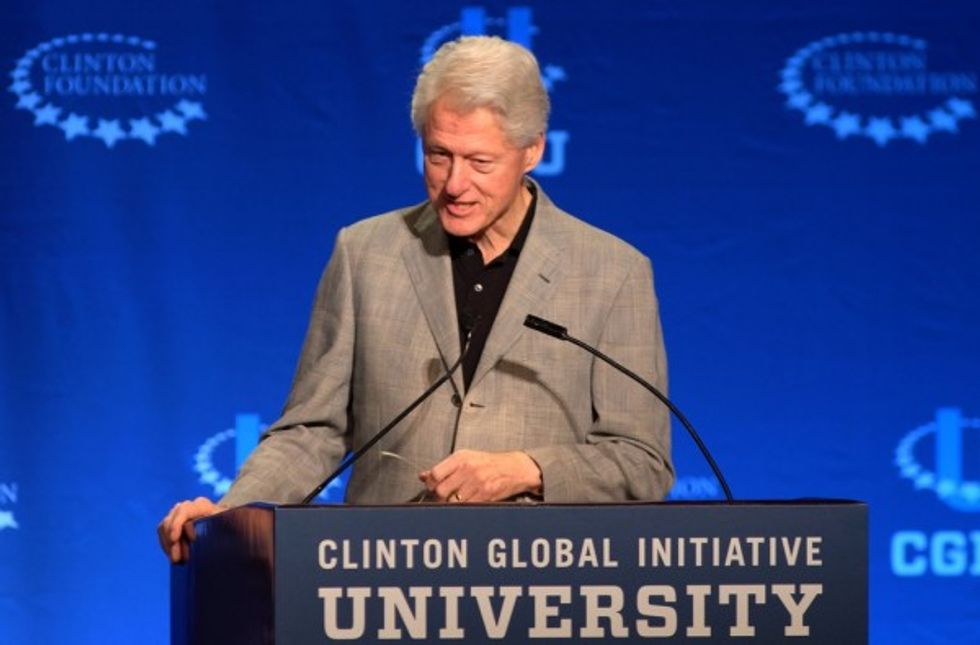 Former President Bill Clinton speaks at a university conference sponsored by the Clinton Global Initiative on Saturday, March 7, 2015 in Coral Gables, Fla. (Image source: AP/Gaston De Cardenas)
In an interview Saturday at the Clinton Global Initiative University, Bill Clinton says he believes they've done "a lot more good than harm." The former president says his theory has been to disclose everything related to the foundation's donors and let people make their own judgments.
He notes that one of the contributors was the United Arab Emirates, which he pointed out was helping the U.S. fight the Islamic State group.
Hillary Clinton also is speaking at the event at the University of Miami, but she has steered clear of criticism of her use of a private email account at the State Department.
—
Follow Dave Urbanski (@DaveVUrbanski) on Twitter