"Prom-munism."
That's what students at Cottonwood Classical Preparatory School in Albuquerque, New Mexico, voted to be the theme of their prom this year.
You read that right. They want to host a communism-themed dance.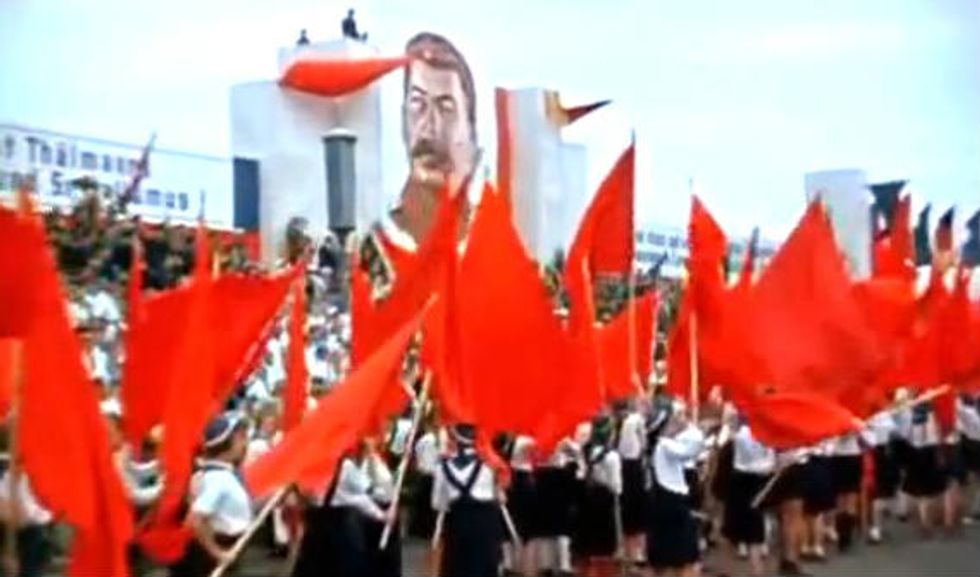 Image source: KRQE-TV
The event was originally to be held at a local aquarium with an "Under the Sea" theme. But seniors at the school decided that wasn't unique enough for them. So they voted to replicate an oppressive form of government.
"We have a lot of jokesters in our grade, so they wanted it to be funny and a lot of them are really intense with politics," one senior named Sarah Zachary told KRQE-TV. 
Some other students, however, aren't laughing.
"I honestly don't think it's that funny," Cole Page, a sophomore, said.
Another student who requested to remain anonymous, agreed with Page, "I would hope Cottonwood would realize the seriousness of having a very powerful and destructive idea as the theme for a prom."
While "Prom-munism" is the theme the majority of the seniors voted on, Cottonwood executive director Sam Obenshain said he plans to talk with students regarding the decision next week. 
Obenshain said students at the school are in the International Baccalaureate program and are "very academically focused." One of the classes they enjoy most, he said, is a world history class. Some exchange students who attend there are even from communist countries, KRQE-TV reported.
But even with that as a possible reason for wanting the controversial theme at their prom, Obenshain acknowledged there are still some issues to sort out.
"We want to make sure we honor the students' voices but at the same time we use this as a learning experience for them," Obenshain said. Obenshain told the outlet he will talk with the students sometime next week.
(H/T: KRQE-TV)
–
Follow Jon Street (@JonStreet) on Twitter