Story by the Associated Press; curated by Dave Urbanski
SELMA, Ala. (AP) — President Barack Obama says America's racial history "still casts its long shadow" despite a half-century of progress toward a more perfect union.
In Selma, Alabama, Obama stood in solidarity and remembrance Saturday with survivors of a civil rights era that he was too young to know.
"What could be more American than what happened in this place?" - @BarackObama http://t.co/qKFYFTDHo2

— NowThis (@nowthisnews) March 7, 2015
He joined civil rights marchers of 50 years ago at the bridge where police brutality on "Bloody Sunday" galvanized America's opposition to racial oppression in the South and hastened passage of historic voting rights for minorities.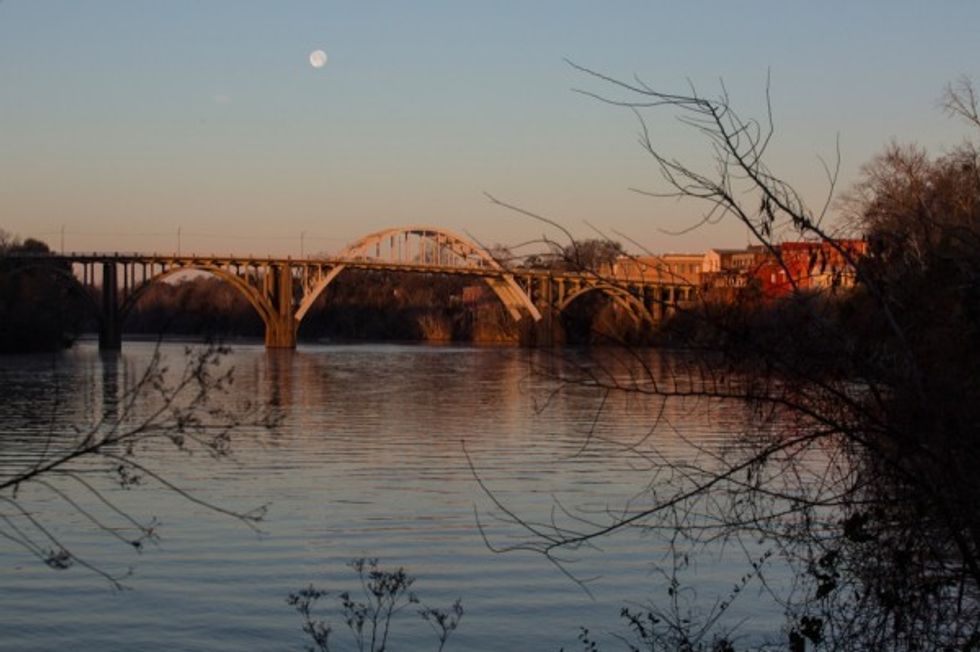 The sun rises over Edmund Pettus Bridge on Alabama River on Saturday, March 7, 2015, in Selma, Ala., prior to celebrations commemorating the 50th anniversary of Bloody Sunday and the Selma-to-Montgomery march for voting rights. (Image source: AP/Casper Star-Tribune, Ryan Dorgan)
Thousands from across the U.S. packed the riverside town for commemorations of the march on March 7, 1965.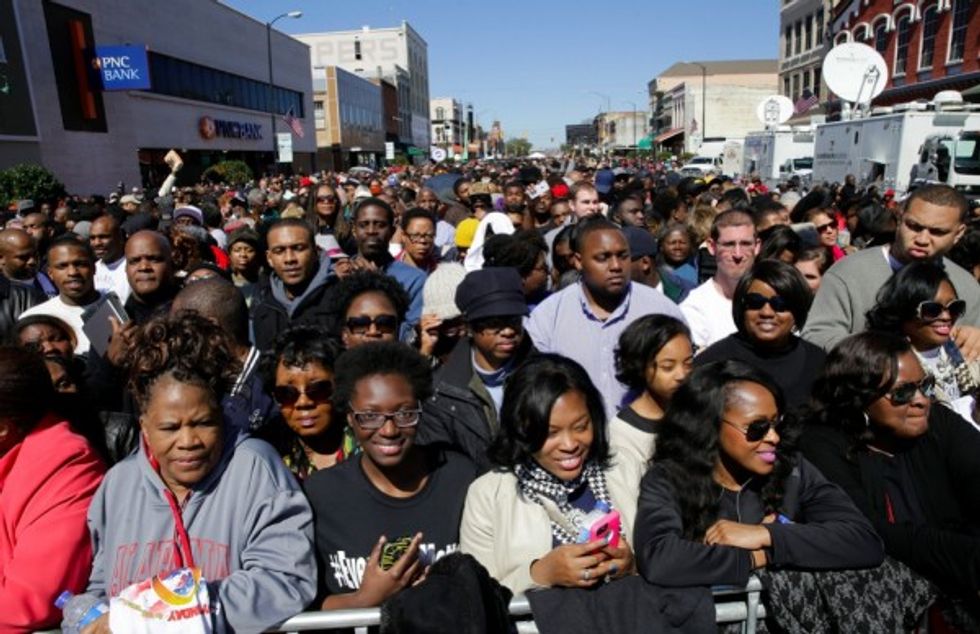 A large crowd forms near a stage for President Barack Obama's speech at the Edmund Pettus Bridge, Saturday, March 7, 2015, in Selma, Ala. This weekend marks the 50th anniversary of "Bloody Sunday,' a civil rights march in which protestors were beaten, trampled and tear-gassed by police at the bridge in Selma. (Image source: AP/Gerald Herbert)
Obama said in his prepared remarks that police discrimination against blacks is not confined to Ferguson, Missouri — but that it's also no longer endemic or sanctioned by law in America.
—
Follow Dave Urbanski (@DaveVUrbanski) on Twitter