Dr. Zuhdi Jasser, president of the American-Islamic Forum for Democracy, says the American media, military and government will never be able to defeat radical Islam until they have a strategy. And to develop an effective strategy, he said, they must stop saying that radical Islam has nothing to do with Islam.
"We don't have a strategy against the jihad right now," Jasser said on The Glenn Beck Program Wednesday. "If there's no problem with Islam or Islamism, it's just about 'violent extremism' as the government wants to call it ... you may as well talk to Buddhists and Christians and atheists about the problem."
Jasser said it is difficult for moderate Muslims and reformers to speak out because many powerful American foundations accept donations from countries like Saudi Arabia and Qatar, and the leadership of those countries will lose power if there is reform within the religion.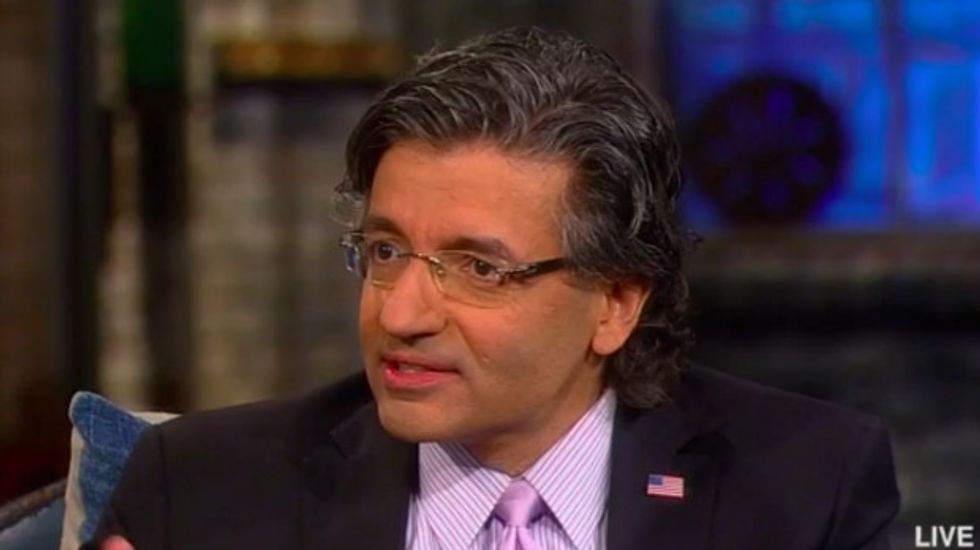 Dr. Zuhdi Jasser speaks on The Glenn Beck Program March 11, 2015. (Photo: TheBlaze TV)
"When you have foundations ... like the Clinton Foundation that accept foreign donations, and Clinton says, 'Oh it's not a big deal,' it is a big deal," he said. "I'm proud of the fact that our organization doesn't take foreign money because that would make me beholden to the mafia that is suppressing free speech for reform in Islam."
Jasser said he believes what he is doing, advocating a "personal relationship with God against theocrats," is "intrinsically American"
"What is our legacy? What are we going to leave behind?" he asked. "A world that has a religion that's a quarter of the world's population that's dominated by a mafia right now, that is all about beheading and the laws of the 13th century?"
But Jasser said it is so difficult to speak out about radical Islam in America, it is almost as though we have "blasphemy laws." Nonetheless, he said, it must be done.
"Either they come forth through a reform like the west did," he said, "or the world is headed toward a cataclysmic confrontation or a clash of civilizations which I think we can prevent."
Jasser spoke more about the difference between Islam and Islamism, and how to combat the latter, on TheBlaze TV's For the Record airing Wednesday at 8 p.m. ET.
[mlbvideo content_id=44568883]
The full episode of The Glenn Beck Program, along with many other live-streaming shows and thousands of hours of on-demand content, is available on just about any digital device. Click here to watch every Glenn Beck episode from the past 30 days for just $1!