It's not every day that Final Jeopardy concludes with only one person wagering. But that's exactly what happened last night when two out of three contestants ended Double Jeopardy in the negative. That meant only one contestant could move onto the final round: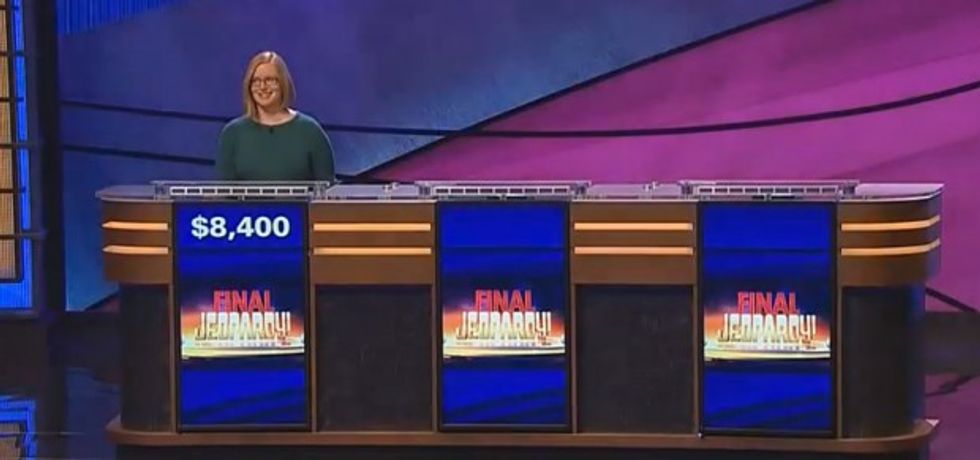 (Source: YouTube)
Kristin was the only contestant left, and even Alex Trebek admitted, "This was not one of our greatest days."
According to uproxx, the last time this happened was March 16, 2011.
Watch how it all unfolded below: