It's a heartbreaking photo.
An animal lover in the small Louisiana city of Slidell took a picture after she saw a dog desperately chase its owner's truck after the man abandoned it on the side of the road.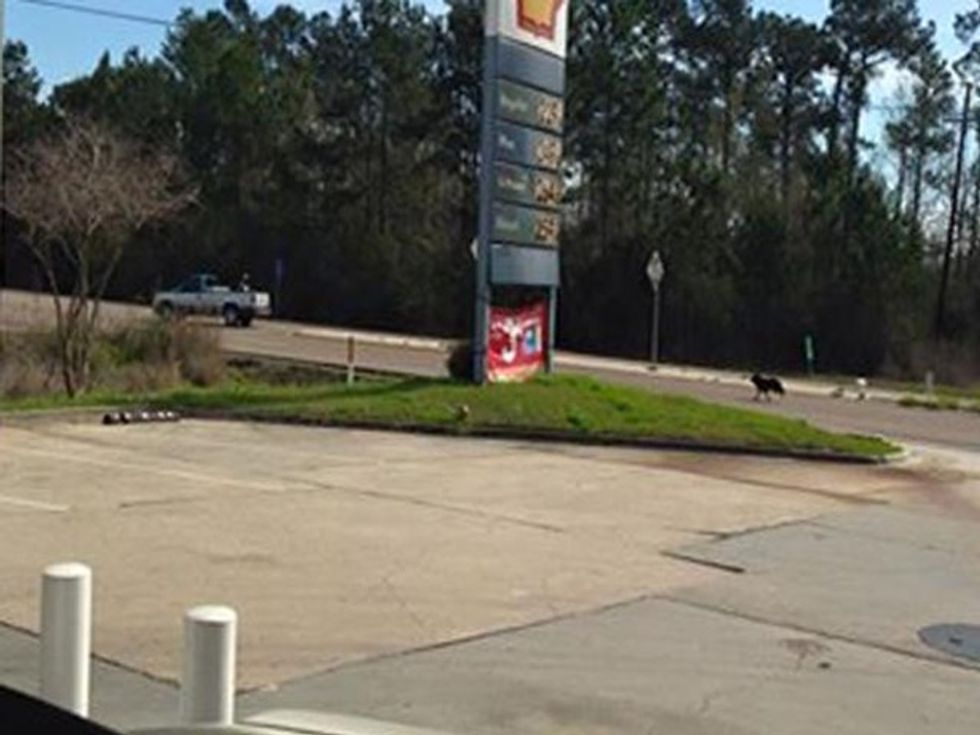 A dog chases its owner after being abandoned in a small Louisiana city. (Image source: Humane Society / Lorie Hollis via WDSU-TV)
The owner left the pet outside a gas station, according to a press release issued by the Human Society of Louisiana, WDSU-TV reported.
"Go! Go over there!" he told the dog, witnesses reported.
Lorie Hollis, who snapped the gut-wrenching photo, spoke with the Humane Society.
"Appearing confused, the dog jumped up and put his paws on top of the tail-gate. The truck sped away, leaving the dog behind," Hollis said. "The dog tried desperately to keep up with the truck as it sped away down the road. I got into my car and proceeded to follow as best I could."
After a few miles, she eventually lost sight of both the truck and dog.
"My heart is broken and I am in shock that someone would treat a dog like this," Hollis told the Humane Society.
The Humane Society is now offering a $250 reward for any information that leads to the arrest of the owner, WDSU reported. The animal organization is also asking for volunteers to search the area the dog was last seen.
"We would love to be a part of a happy ending for this poor dog. We believe that, working together, we can find this dog and provide him or her with a loving home and happy life," the Humane Society's Jeff Dorson said.
—
Follow Oliver Darcy (@oliverdarcy) on Twitter