© 2023 Blaze Media LLC. All rights reserved.
The Conversation That Made Veteran Cop Change His Views on Concealed Carry: 'They Schooled Me
"They not only schooled me -- they embarrassed me."
Speaking before the Maryland Senate last week, a retired Maryland State Police officer and former commander of the Maryland State Police Licensing Division admitted that he once thought the prospect of many residents having concealed carry permits was "scary." However, as he educated himself about gun owners, his opinion on concealed carry changed.
As the head of the Maryland State Police Licensing Division, Jack McCauley decided what would qualify as a "good and substantial" reason to obtain a handgun permit on a case by case basis. Maryland is a "may issue" state — meaning the ultimate decision on whether to issue a concealed carry permit is left to a government official.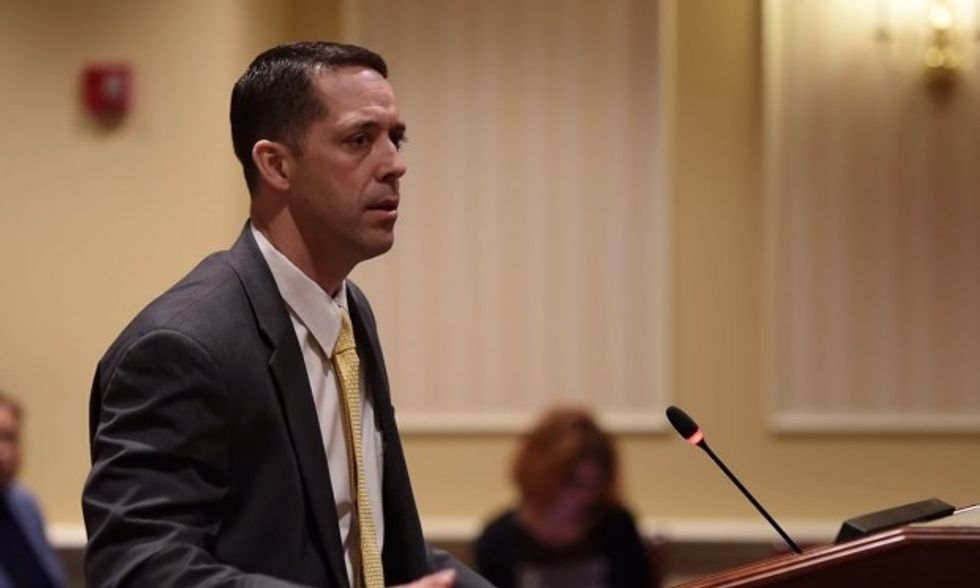 (YouTube)
During his remarks to legislators, McCauley described his past feelings towards "Second Amendment activists" and pro-gun advocates:
"These crazy people, these Second Amendment activists, they're all going to want these, they're trophies. They're all going to want these permits, it's going to be scary. Dangerous people are going to be getting guns. Just any Joe citizen is going to get a gun."
However, McCauley said he started doing "research" and speaking with gun rights groups about reforming the "may issue" concealed carry legislation in Maryland.
"When I met them, they schooled me," McCauley said of one specific gun rights group, AGC Gun Club. "They not only schooled me -- they embarrassed me. They humbled me. I was wrong. I was completely wrong."
Knowing that he had spent much of his career as a police officer worried that there would be "blood in the streets" if gun restrictions were loosened, the veteran cop made it his mission to thoroughly investigate the issue.
"When I say I studied it, I mean I slept two hours a night studying it," he added. "And I found out some staggering information about handgun permits and what was going on. My fears were not justified."
McCauley said there are over 11 million licensed handgun permit holders in the United States. According to a 10-year study on 2.5 million permit holders, just 168 people had their permit revoked for an offense involving a firearm, he explained. Most of the time, he added, the offense was carrying a firearm into a prohibited zone.
When he tried to discredit the study, McCauley said he failed. Since retiring, he has been vocal as a gun rights activist on the "may issue" law in Maryland.
Watch as McCauley explains why he feels the "good and substantial" guidelines on concealed carry permits in Maryland are a "nightmare" in his remarks below:
Maryland is currently considering a bill would clarify that "self-defense can qualify as a good and substantial reason to wear, carry, or transport a handgun for purposes of the issuance by the Secretary of State Police of a permit to carry, wear, or transport a handgun."
(H/T: Bearing Arms)
---
Want to leave a tip?
We answer to you. Help keep our content free of advertisers and big tech censorship by leaving a tip today.
more stories
Sign up for the Blaze newsletter
By signing up, you agree to our
Privacy Policy
and
Terms of Use
, and agree to receive content that may sometimes include advertisements. You may opt out at any time.