One of the many weapons seen on AMC's smash hit TV series "Walking Dead" is a unique pump-action shotgun called the "Ultimate Tactical Shotgun" or UTS-15.
The weapon has also been spotted in video games like "Battlefield 4" and "Call of Duty: Ghosts." The UTS-15 is built by the Turkish firearms manufacturer, UTAS-Makine.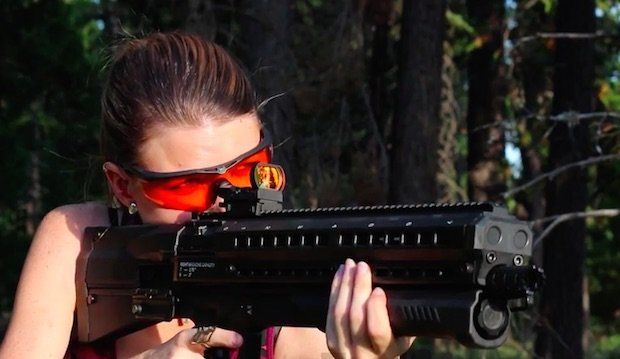 Image: YouTube
The distinctive weapon is the subject of a field test review from sharpshooter Kirsten Joy Weiss. In a 4:30 video, Weiss puts the UTS-15 through some rigorous paces while explaining the many features of the shotgun.
The UTS-15 loads like many pump-action shotguns: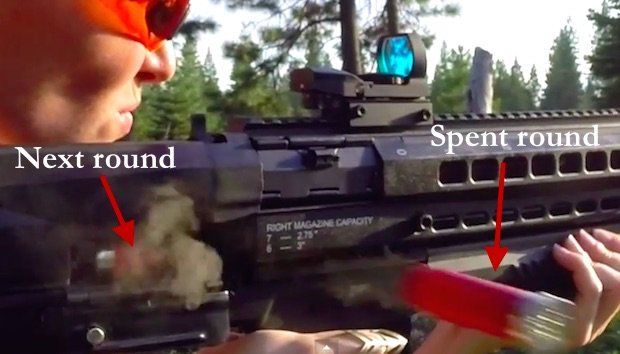 Image: YouTube
The difference in this weapon and a typical, single-barrel shotgun is the added capacity achieved by dual, selectable, seven-round tube magazines capable of holding 2 1/2 to 3-inch shells running along the top of the weapon.
With one shell in the chamber and each magazine carrying seven rounds, the fully loaded shotgun has 15 rounds.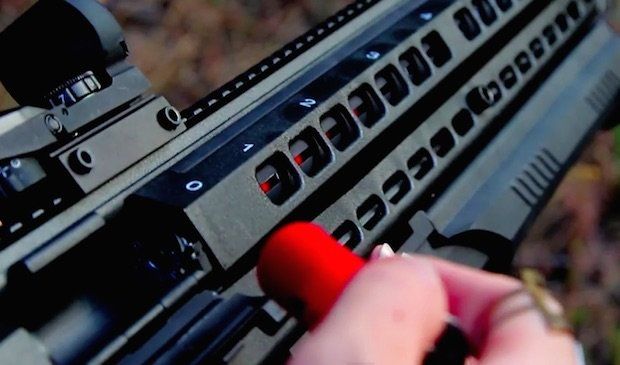 Image: YouTube
Additionally, because the UTS-15 has separate magazines, you can load different types of ammo in each magazine. For example, the left magazine can be filled with birdshot and the right side with slugs.
Weiss points out another design bonus of the shotgun: a selector switch just above the trigger
"The UTS selector switch gives the unique ability to load each magazine with different rounds for different scenarios," she said.
You can easily switch from one magazine to the other, or leave the switch in the center and the weapon will alternate from one side to the other.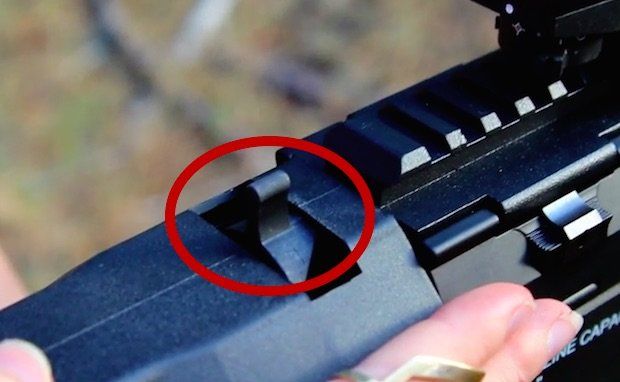 Image: YouTube
The UTS-15 seemed to perform well in the video. However Weiss did note the shotgun experienced more than one jam. She states, "Upon further research, the UTS-15 is known for it's feeding problems and other malfunctions." Adding, "Gen 3 (the one being tested here) had the less malfunctions (than Gen 1 and 2)."
Weiss also pointed out the jamming happened most often while shooting the UTS-15 "at speed." Noting, "This is a particularly important factor if you plan on using the gun for home defense."
Watch the UTAS UTS-15 in action as part of Kirsten Joy Weiss' "Trigger Happy Tuesday" video series:
Editor's note: The original headline has been changed to reflect that the shotgun is not dual-chambered, but dual magazine.
__
Follow Mike Opelka (@Stuntbrain) on Twitter